Tourists Arrested for Mooning Facebook Photo at Sacred Site
Three tourists have been arrested after exposing their backsides in a photo posted to Facebook at an ancient sacred site in Sri Lanka.
The young Sri Lankan men dropped their pants and mooned the camera at Pidurangala Rock, a hiking destination popular with tourists and the site of an ancient Buddhist temple, the BBC reported. A monk reported the photo, which was taken in sight of the Sigiriya rock fortress, which was designated as a UNESCO World Heritage site. The monk added that it constituted a religious insult.
However, as the BBC pointed out and as various photos on social media show, other tourists, including larger groups, have posted similar images at the location without being detained by authorities.
The Asian nation's Prime Minister Ranil Wickremesinghe had ordered police to investigate the photo, the local Daily Mirror newspaper reported. "The Prime Minister had instructed the police to seek assistance from Telecommunication Regulatory Commission if needed," it reported.
According to the BBC, similar offending images at the site were shared by the Instagram page Cheeky Exploits, which promotes itself as "making the world happier through butts...spread the love!" On the page, individuals can be seen exposing their rear ends or entire bodies at various locations around the world.
Although some in Sri Lanka have praised the authorities for taking a harsh stance against the young men, others have criticized the investigation as a waste of time.
"When our children are being raped and women being abused, Sri Lankan police do nothing. They only seem to act on nonsensical non-issues like this," one Facebook user wrote, according to the British broadcaster.
Another user questioned why the police had not taken action against foreigners doing the same thing.
"So law enforcement should only be limited to brown bums?" they wrote.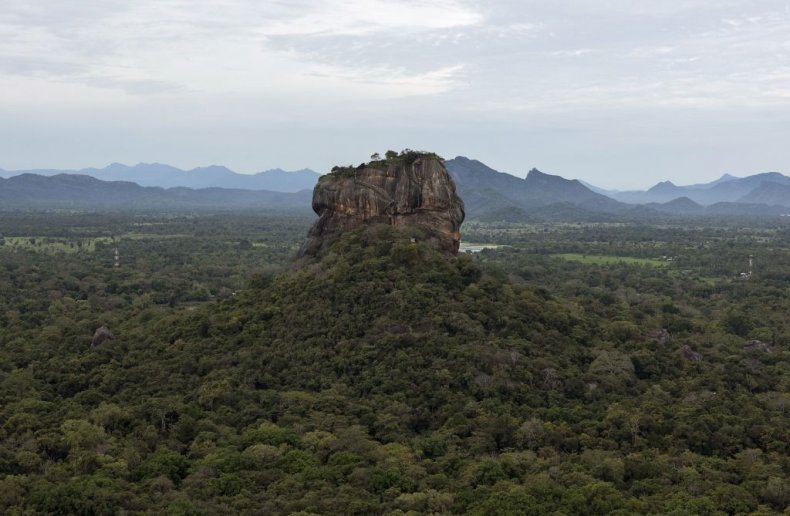 Last year, British newspaper The Independentreported that tourists flashing their bums while traveling in locations around the world had become the latest craze on social media. According to the publication, the Cheeky Exploits Instagram account worked to promote the trend.
This also isn't the first time tourists have gotten in trouble for such an action at a sacred site. In 2015, four travelers hailing from Canada, the U.K. and the Netherlands were all handed three-day jail sentences and fined $1,330 for posing naked on a Malaysian mountain, which is considered sacred. Superstitious locals even blamed the tourists' actions for causing a 5.9 earthquake that struck the mountain after the incident.
In a more high-profile incident, Canadian singer Justin Bieber was kicked out of ancient Mayan ruins in Tulum, Mexico, after a mooning incident in 2016. Bieber later apologized for his actions, explaining that he and his "boys have been doing this thing" in which they "moon each other" when taking pictures.