Tourists Arrested for 'Pornographic Dancing' Could Face Year in Cambodian Prison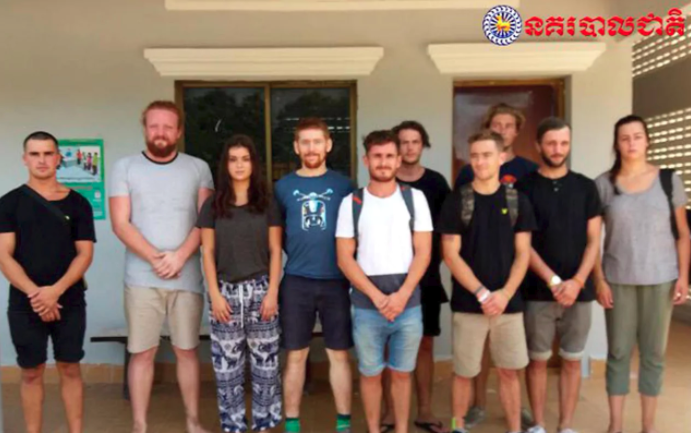 A group of 10 Western tourists could face up to a year in a Cambodian prison after they were arrested for "dancing pornographically," with images emerging that appeared to show some of them demonstrating different sex positions.
Cambodian officials charged the tourists, most from Europe along with two Canadians and one New Zealander, with "producing pornographic pictures" following a raid on a party in Siem Reap, near the Angkor Wat temple, the country's most visited tourist attraction.
Related: As Democracy Dies in Cambodia, Russia Offers Cash and Election Support
Five of the tourists arrested in the raid were British. Britain's Daily Telegraph newspaper reported that 77 people were initially arrested, after police found the revelers "singing and dancing pornographically." Most were released, but 10 so-called organizers were held for 72 hours at a police station before appearing in court, where they were sent to pretrial detention.
The group protested its innocence and has tried to remain in good spirits following the arrest. "We're innocent. We don't know why we've been arrested—we're getting different stories from different people," the group said in a statement from prison.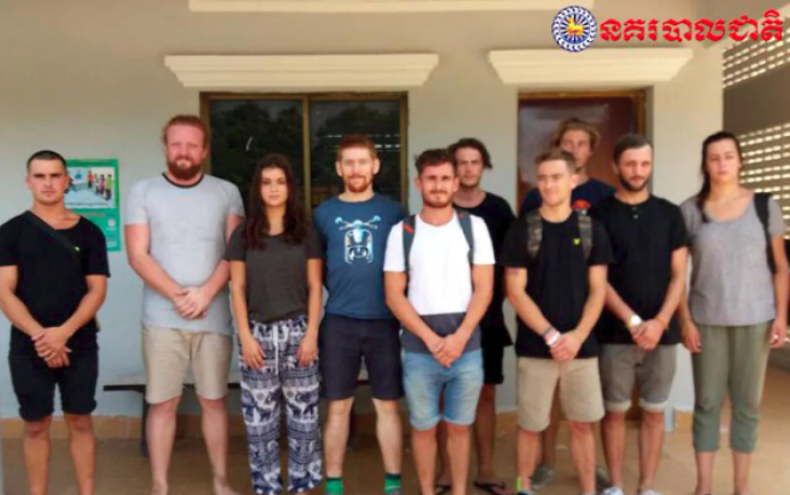 "It was really confusing. Everyone was confused. They raided, rounded us up—there was about 80 to 100 people at this party; some of them were tourists. There were about 30 [police officers]. … Our parents are doing what they can. It's really just trying to keep a good vibe until we know the outcome," they continued.
Cambodian law prohibits the production of pornographic images and films under the country's 2007 Law on Supression of Human Trafficking and Sexual Exploitation.
Prosecutors in the case said that the group shared photos of their party on social media. "Any people producing pornography is contrary to Cambodia's traditions," a prosecutor for the Siem Reap provincial court said.
The tourists face up to a year in prison and could spend up to six months in detention as they await trial.
Tourists Arrested for 'Pornographic Dancing' Could Face Year in Cambodian Prison | World