Tourists Caught Smuggling Hundreds of Seashells, Tons of Sand Out of Italy
Tourists trying to steal hundreds of pebbles and seashells, as well as sand from the Italian island of Sardinia, are set to be handed hefty fines, police say.
Nearly 220 pebbles and around 160 seashells weighing 8.6 kilograms (19 pounds) were discovered as police scanned the luggage of two women from Germany.
The tourists were about to board their plane at Cagliari Airport, on the island of Sardinia, which belongs to Italy.
Local regulations say that anyone caught smuggling pebbles and seashells outside Sardinia can be fined between 500 and 3,000 euros (between $530 and $3,175).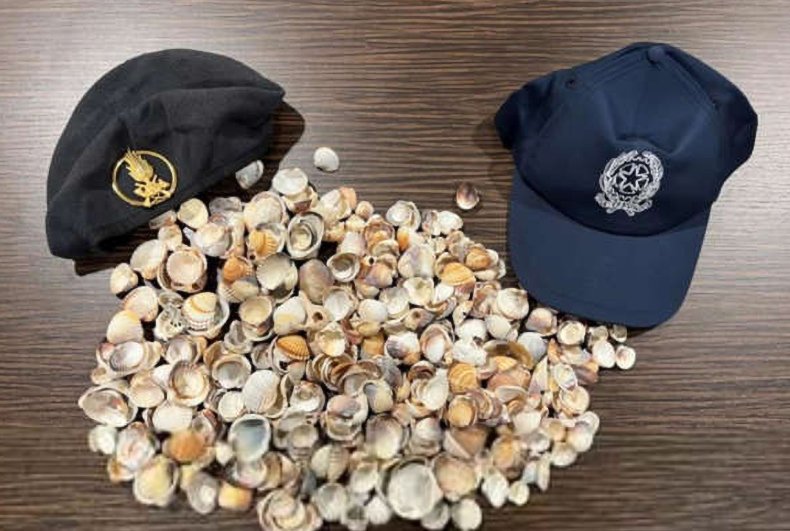 The Guardia di Finanza officials, which are the financial police in Italy, under the authority of the Ministry of Economy and Finance, added that the bags of two other German tourists contained around 480 pebbles and 180 seashells.
They did not reveal the amount of the penalties the tourists face.
A further three tourists from Spain and one each from Russia, Lithuania, and Italy will also face fines over pebbles and seashells found in their luggage.
The news that taking sand home can result in fines originally made international headlines when the rules were introduced in a few years ago, but these latest reports make it clear that they also apply to pebbles and seashells.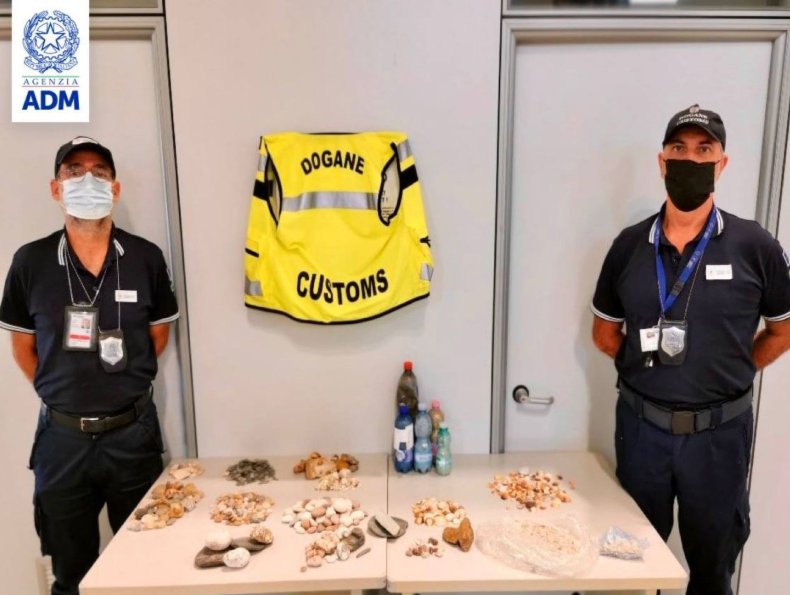 The Guardia di Finanza said in a statement that they had confiscated more than 19 tons of sand overall from vacationers' bags in their latest crackdown.
The agency normally focuses on financial crime and smuggling but over the summer it also helps with tackling the theft of sand, pebbles and seashells from Italy's beaches.
Sardinia is the second-largest island in the Mediterranean Sea after Sicily. It recorded more than 3.4 million tourists in 2019.
Cagliari Elmas Airport is the major international airport of Sardinia. It is located a few miles outside the city.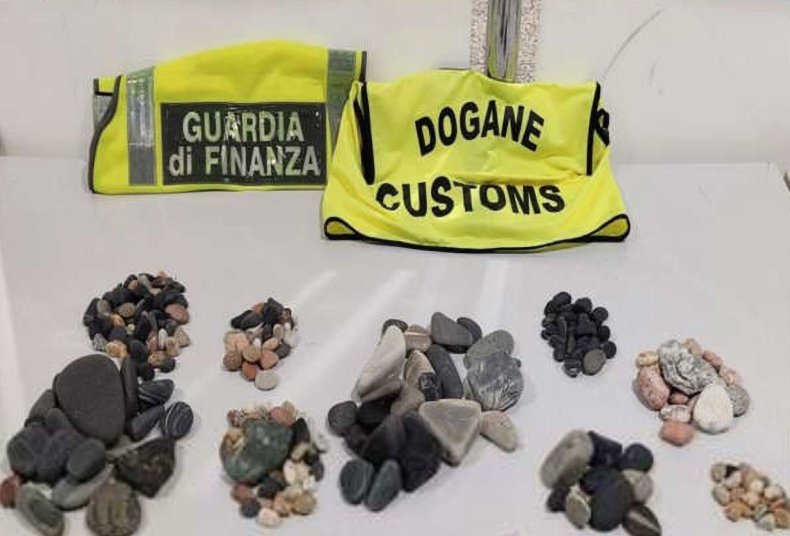 Reports say that one of the most popular beaches for sand thieves is the tiny island of Budelli, which is located in northern Sardinia, and which is famous for its Spiaggia Rosa (Pink Beach), which gets its color from microscopic fragments of corals and shells.
Italy is the second-most popular holiday destination for Germans, according to the German Travel Union. Spain tops the ranking, with Turkey in third place.
Spain also tops the list when it comes to British tourists, according to the comparison website Finder.com. The platform reports that France takes second place, with Italy in third.
This story was provided to Newsweek by Zenger News.