Tourists Could Face $500 Fines for Sitting Down Under Venice Mayor's Proposed Ban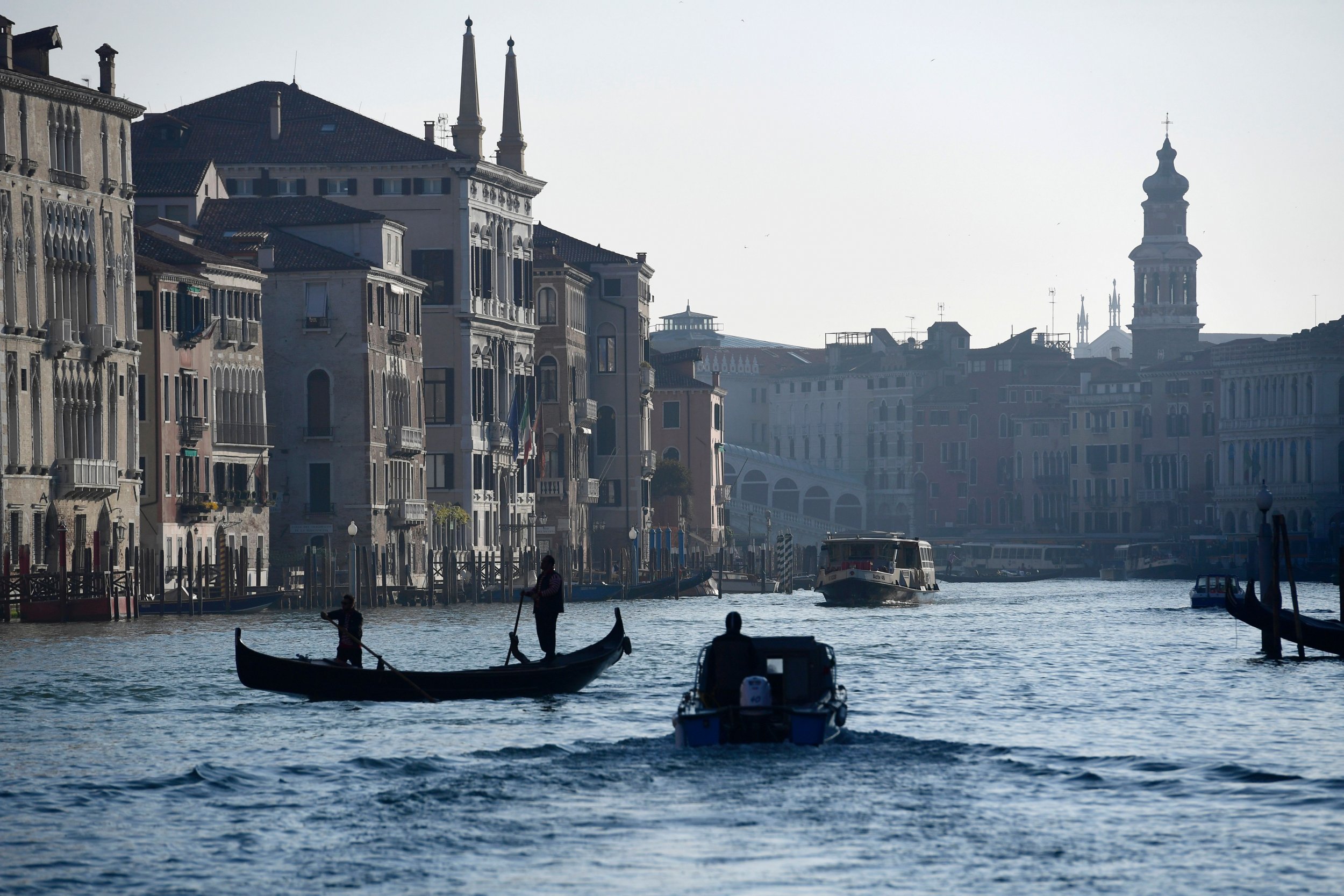 In a bid to crack down on "boorish" tourists, the city of Venice wants to fine visitors for sitting or lying on the ground in landmark spots.
The mooted crackdown comes from the Italian city's mayor, Luigi Brugnaro, as local authorities ponder a handful of strict measures to regulate behavior in the historic town, adding to existing bans on taking any sort of dips in the canals, eating while sat on the steps of buildings or walking through Venice's streets. Besides fines, these offences can also earn the culprit a ban from visiting the city again.
The new proposed rules aims to effectively expand an existing ban on sitting on steps of monuments or the portico of the Piazza San Marco. The city administration is looking to introduce fines of between 50 euros ($59) and 500 euros ($590) if eventually put into practice, The Guardian reported.
Venice is a hugely popular summer tourist destination, despite its relatively small size (it ranks outside the top 10 of Italy's most populous cities). This has made overcrowding during peak season an earnestly debated concern, as Brugnaro has proposed possible cap on the number of day trips the city can host at any given time and implemented crowd-control gates to stem foot traffic in town during Easter weekend.
Venice city council will likely vote on the new motion in October. But the idea has already encountered a backlash from locals, who also fear they will be affected as both residents, activist groups and the anti-establishment Five Star Movement have argued against it.
"There is such a long list of things that are forbidden in Venice there is nothing left that you can do," Marco Gasparinetti, residents' group Gruppo Aprile 25. "They would need to hire an extra 5,000 officers to properly enforce everything."
The mayor has already pushed to tighten the rules that city council employees must adhere to, banning them from sporting bermuda shorts, even during the height of summer, smartphones are to be used for work purposes only during their shifts and taking any time off for a morning coffee, local traditions be damned, is no longer acceptable, according to media reports this month.
The new regulations for city employees followed another crackdown on police dress code in the city, specifically controlling how much jewelry officers can wear. Female police officers may only wear one ring and a small necklace, but earrings are only permissible if they are "spheric or semi-spheric." Male officers have less leeway, barring them from wearing any earrings or visible body piercings.