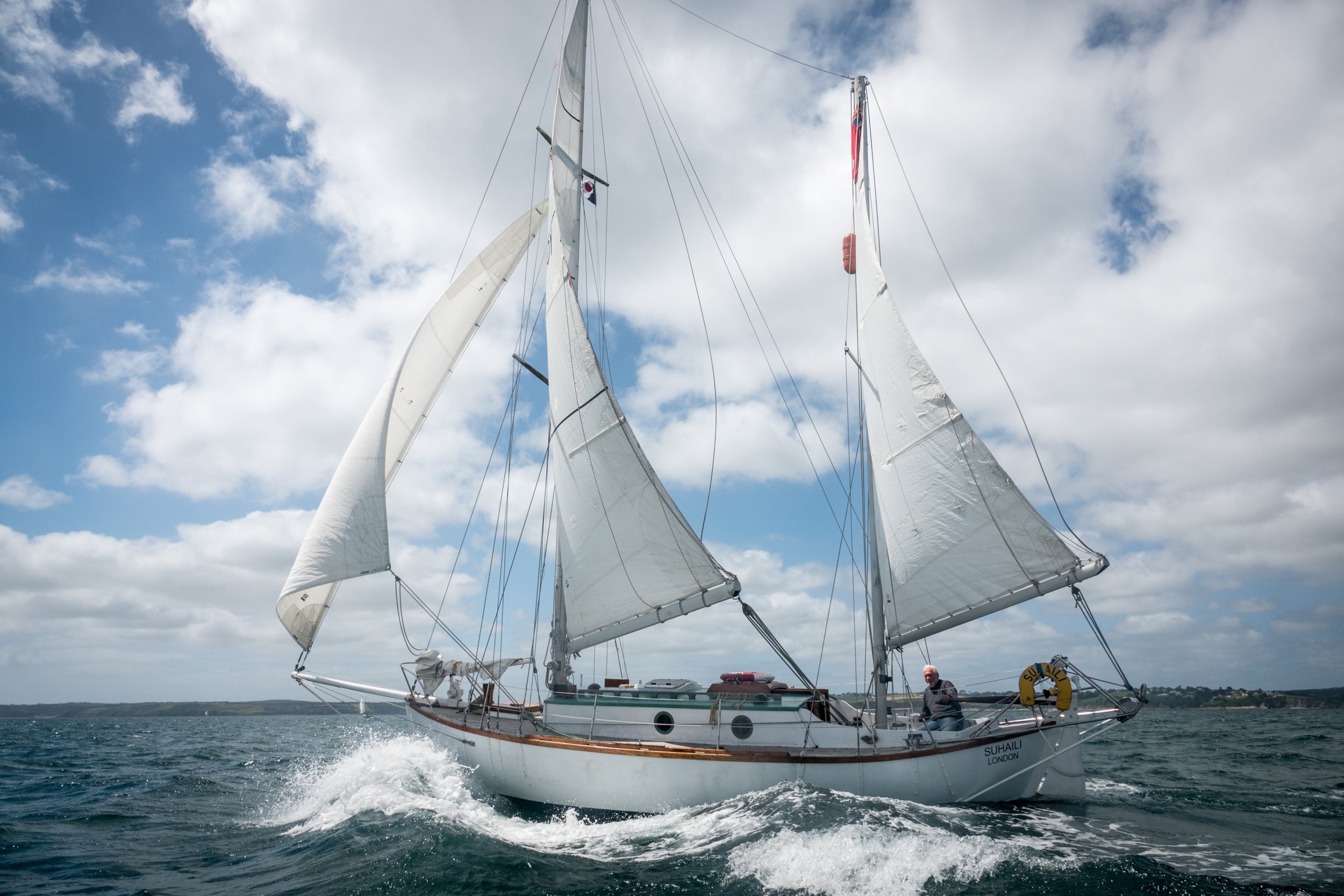 Nine British tourists have been rescued while on vacation in Thailand after a lightning strike turned the yacht they were sailing on into a floating inferno.
The group was on a sailing trip in Phang Nga Bay between Thailand's mainland and Phuket Island in the south of the country. But on Saturday afternoon, the holidaymakers found themselves buffeted by a tropical storm, The Times reported.
As the 50-foot Emmjay vessel was tossed around by winds and waves, the nine sailors—four couples and another woman—sought refuge below deck. With thunder rumbling overhead, the group battened down the hatches waiting for the storm to pass.
But the wind and waves proved to be less of a threat than bolts of lighting, one of which crashed down on the ship and set it alight. Local police received a mayday call from the Emmjay at around 5 p.m. local time, roughly 30 minutes after the crew first got into difficulty.
Fortunately, a local fishing vessel was nearby and rushed to assist as officials dispatched coast guard support from the shore. All nine passengers were eventually taken from the yacht and delivered safely back to dry land, though the stricken ship was left to burn. Footage published by British news outlets showed the Emmjay drifting and on fire.
The group had been in Phuket since Friday. According to The Phuket News, Marine Chief Wiwat Chitchertwong confirmed that all nine had been rescued and were safe. Though no further details were provided, an investigation has been opened into the incident.
Those aboard included architects, lawyers and accountants from the Scottish town of Lanark in the U.K. They were named as William, 65, and Lilias Tennant, 68; Catherine, 64, and Stewart Toy, 66; Kelvin, 65, and Susan Atkinson, 64; Anne, 63, and Martin Anderson, 59; and Magret Hamilton, 64.
Tanyawat Chanpinit, the vice-governor of Phuket, visited the recovering sailors at the island's Yacht Haven Marina on Saturday evening, The Times noted.
Reverend Bryan Kerr, the minister of the Greyfriars parish church in Lanark where several of those aboard are regular worshippers, praised the bravery of the Thai fisherman and spoke of his relief that the holidaymakers were safe.
"I can imagine them being very experienced in what to do," he said. "OK, maybe not with a direct lightning strike. The chances of that particular scenario are slim. They are cool in a crisis and very clear thinkers… You have an architect, lawyer, accountants. They are a group of friends. Lanark is a very close community. You have a whole host of people there who are very used to sailing."