Foreign tourists spent an estimated $1.5 billion during the World Cup, but some visitors allegedly decided to take something valuable from the Russians last weekend.
Tourists from Latin America are suspected of stealing $2.1 million in diamonds from Russia during the World Cup, The Moscow Times reported. On Sunday, foreigners allegedly disappeared with a bag of diamonds from a jewelry exhibition in the southwestern city of Kazan, which hosted six World Cup matches.
Security video showed the heist took only 10 minutes to complete, according to The Moscow Times, which reported that multiple Colombians and a Guatemalan were identified as the suspects. "Security footage alleging the moment of the heist shows one man in a red baseball cap and a backpack exiting a building onto an empty parking lot, followed by another man holding a large red bundle," the newspaper reported, writing that one suspect fled to South Korea, while the others traveled to Moscow.
The head of Seven Diamonds, the jewelry company that was robbed, confirmed that the heist had taken place. Last weekend's burglary is not the first bold diamond theft to take place in Russia during the last decade.
During a 2010 theft in Moscow, men who pretended to be gem purchasers representing a wealthy client visited the office of a diamond dealer. After the vault was opened for the purchasers to inspect the dealer's product, armed men posing as Russian Federal Security Service officers stormed the building, saying they were conducting a raid against illegal gem trading.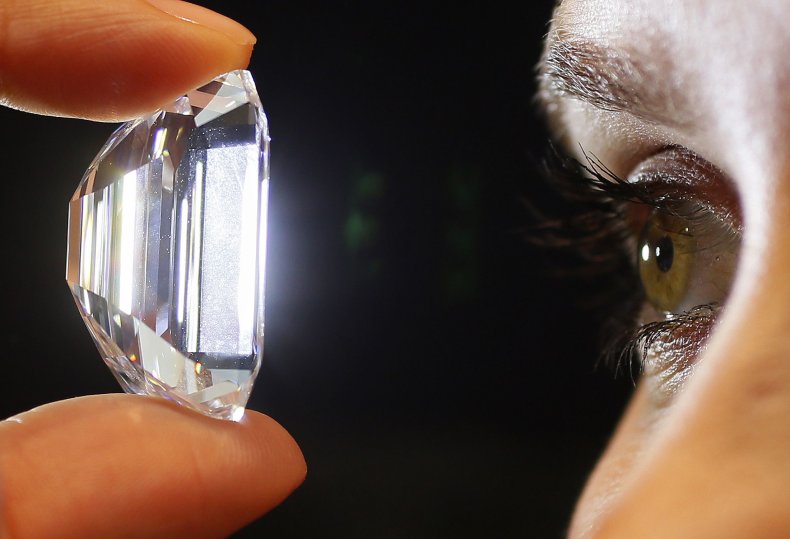 The fake officers plundered the business, escaping with $2.8 million in jewelry and $670,000 in cash.
Similar thefts occurred in Europe. An audacious, if less complex, robbery took place in London last year, when a man stole $2.7 million in diamond rings from an art fair in Chelsea. London authorities believed Vinko Osmakcic, the suspect in the robbery, is part of the notorious Pink Panther organization, which has pulled off some of the world's most high-profile heists. The Pink Panthers have conducted operations in Dubai, Tokyo, Geneva and Singapore, among other locations.
The Pink Panther criminal network is comprised of at least 60 members and is suspected of perpetrating 380 robberies between 1999 and 2015, according to The Guardian. Ron Noble, former secretary general of The International Criminal Police Organization (INTERPOL) described the global organization as "the most notorious, organized crime group I've been involved in investigating in my life."