Town Complains of Unidentifiable Sound at Night, Like Mix of "Siren" and "Spaceship"
A strange, unidentifiable sound has been plaguing a Maryland town at night, preventing many residents from getting to sleep. The community is Suitland, Maryland, located in Prince George's County roughly nine miles southeast of Washington, D.C.
Residents have compared the noise to a siren. Speaking to NBC Washington, Scott Bovarnick described it as "kind of like a combination of a tornado siren and a spaceship taking off." Bovarnick continued, saying that the siren aspect of the noise was reminiscent of a similar siren used in the Purge horror movie franchise.
"We have a lot of young families in the neighborhood, a lot of children, and I know it's probably keeping them up," Bovarnick said. "A lot of my neighbors are having trouble sleeping, and it's disturbing."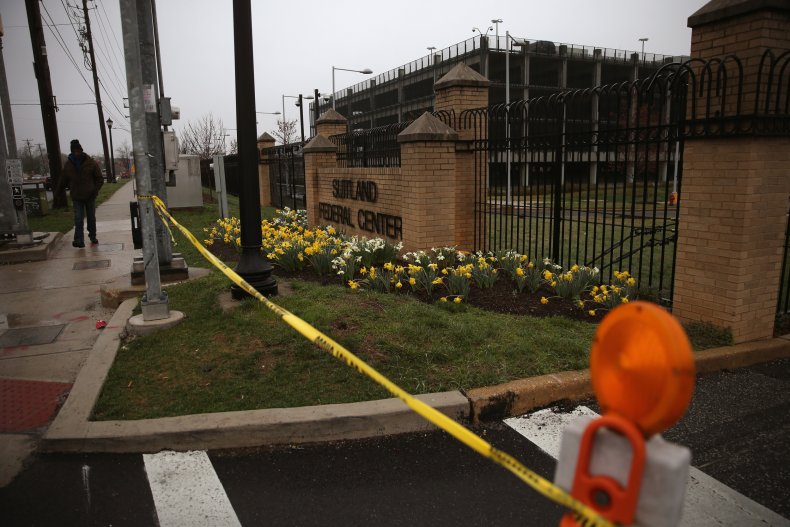 While this sound is a relatively recent phenomenon, Prince George's County residents have complained about various unidentified noises throughout the years. Suspicions currently center on the U.S. Census Bureau, located at the sprawling and gated-off Suitland Federal Center. Some think it could also be a weather alert system. Whatever it may be, answers are not coming from local governments.
"I just want to know what it is, and can they turn it off, because people are trying to sleep," resident Marcus Brent told NBC Washington.
Newsweek reached out to the Prince George's County government and the U.S. Census Bureau for comment, but did not receive a response in time for publication.
Prince George's County is considered to be one of the largest and most affluent counties in the U.S. with a predominantly African-American population. Five of the county's communities were featured in a 2018 list from the Atlanta Black Star of the "Richest Black Communities in America."
Suitland is not alone in dealing with unidentifiable noises, even in recent months and years. In the early months of 2021, reports emerged in San Diego of unexplained "boom" noises that rattles some residents' windows. These noises were not accompanied by any earthquakes or any similar geological activity, according to the United States Geological Survey.
While not confirmed, U.S. military officials said the noises could possibly have been the result of sonic booms produced by aircraft training over the ocean nearby.