In Town Hall, GOP Senator Ron Johnson Says 'Standard Gargle Mouthwash' Kills Coronavirus
During a virtual town hall, Republican Wisconsin Senator Ron Johnson said that "standard gargle mouthwash" kills coronaviruses like COVID-19. Scientific research and mouthwash companies do not back up his claim.
At the event, Johnson noted the recent surge in his home state's COVID-19 cases and hospitalizations. He then suggested people take vitamin D, zinc and vitamin C to keep themselves healthy.
"By the way, standard gargle mouthwash, has been proven to kill the coronavirus," Johnson added. "If you get it, you may reduce viral replication. Why not try all these things?"
"It just boggles my mind that the NIH (National Institutes of Health) tell people, 'Do nothing. Maybe take Tylenol,'" he added.
Mouthwashes can break down or even destroy viral envelopes, a virus' outer layer that protects the DNA it uses to reproduce inside the human body. Past studies—including ones cited by the NIH and the Rutgers University School of Dentistry—have shown that mouthwash can reduce the amount of COVID-19 virus inside of a person's mouth, helping reduce possible transmission to others.
But these studies have been conducted in laboratory settings, not on human test subjects in real-world settings. Mouthwashes don't effectively treat or prevent COVID-19, nor are they a replacement for face masks or social distancing, according to laboratory studies cited by the wellness website Healthline.
"I did not say that taking vitamins, using mouthwash, would be a replacement for the vaccine, should you choose to get one," Johnson said in a statement to Newsweek. "I continued to be amazed at the resistance to anything that might reduce the severity of COVID-19 symptoms."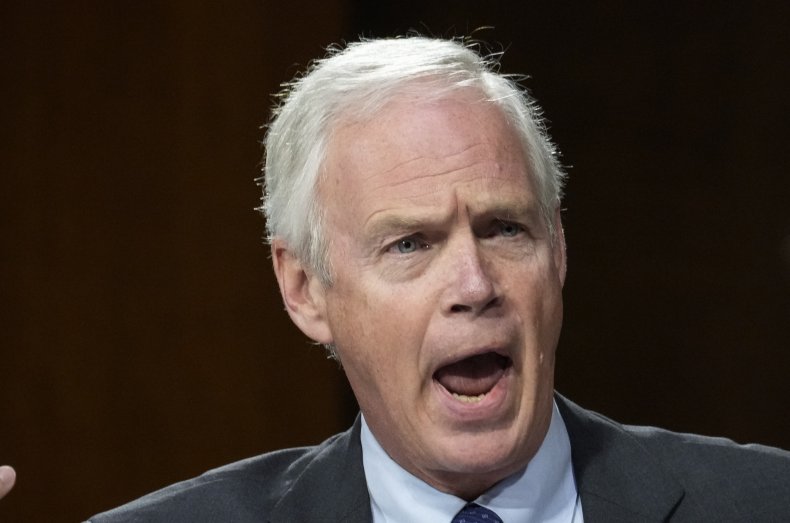 Listerine, the best-selling mouthwash in the U.S. in 2018, has text on its website explicitly stating that "the available data is insufficient, and no evidence-based clinical conclusions can be drawn with regards to the anti-viral efficacy" of its product.
"LISTERINE® Antiseptic is not intended to prevent or treat COVID-19 and should be used only as directed on the product label," the website continues. "More research is needed to understand whether the use of mouthwashes can impact viral transmission, exposure, viral entry, viral load and ultimately affect meaningful clinical outcomes."
In early November, the video-sharing social network YouTube suspended Johnson's account for one week for sharing COVID-19 misinformation.
Johnson's offending video said that the COVID-19 vaccines had killed 17,619 in the United States. However, he sourced his number from the Vaccine Adverse Effects Reporting System (VAERS).
VAERS is a national self-reporting database where anyone can report vaccine reactions. The Centers for Disease Control and Prevention (CDC) has warned that VAERS numbers "do not necessarily mean that a vaccine caused a health problem."
YouTube temporarily suspended Johnson's account in June for violating its misinformation policy after his channel posted a video pushing "alternative therapies" claiming to treat the virus.
In early November, Johnson was one of a dozen Republican senators who sponsored legislation to stop the military from discharging service members who refuse the COVID-19 vaccine.
Update (12/9/2020, 4:45 p.m.): This article has been updated to include a statement from Johnson.
Correction (12/9/2020, 4:45 p.m.): A previous version of this article incorrectly said that past research hadn't tested the effects of mouthwash on COVID-19.