Town Where Sarah Huckabee Sanders Was Kicked Out of Red Hen Forced to Launch Tourism Recovery Campaign
The Virginia town where White House press secretary Sarah Huckabee Sanders was refused service at a Red Hen restaurant in June has reportedly been forced to fund a tourism recovery campaign after receiving negative coverage over the incident.
Rockbridge Regional Tourism, which covers Lexington, Virginia, approved the decision to fund a recovery campaign shortly after the incident, The Roanoke Times reported on Sunday.
Huckabee Sanders tweeted in June that she had been asked to leave the Red Hen restaurant, as she works for President Donald Trump's administration.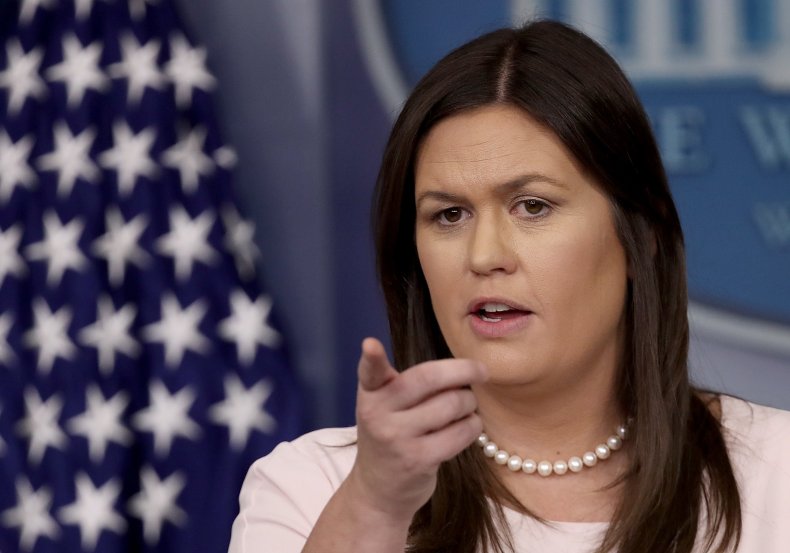 Addressing the incident in June, Huckabee Sanders wrote in a tweet that she had "politely left" after being asked to leave the Red Hen restaurant by the restaurant's owner.
"Her actions say far more about her than about me," the White House press secretary wrote, adding: "I always do my best to treat people, including those I disagree with, respectful and will continue to do so."
Not long after, the small town of Lexington was crowded with protesters admonishing restaurant owners over the decision, and the Rockridge Regional Tourism office told the Times it received thousands of phone calls and emails over the incident.
In one case, a family from Georgia wrote to the tourism office to say it would never be returning to Lexington because of what happened.
"For a town our size, it was a significant impact," Rockland Regional Tourism Director of Marketing Patty Williams said.
The newspaper said that tourism office had been investing an additional $5,000 per month from the office's "emergency fund" toward its digital tourism campaign since July and planned to continue to do so until the end of September.
The tourism office reportedly receives 0.8 percent of lodging and meals tax collected from each of the areas it covers, including Lexington, Buena Vista and Rockbridge County.
While the office typically saves that money, all three localities reportedly agreed that the area was in need of a boost in the wake of June's incident, particularly since Lexington typically gets the largest share of tourists.
The tourism office told the Times that it would be conducting a "perceptions survey" in its top four markets, including Washington, D.C., Roanoke, Richmond and Norfolk, to find out whether people recalled the June incident at the Red Hen restaurant, and to see if they remember where it took place, as well as whether that knowledge would affect their decision to visit the region.
Williams said that the office would be using those responses to determine how the emergency marketing funds should be spent, as well as what kind of messaging the region needed to deliver.
"We would certainly try to portray ourselves as a friendly, welcoming place," Williams said. "And focus our marketing toward accomplishing that goal."