Towns Cancel Christmas Parades After Confederate Groups' Floats Spark Potential Protests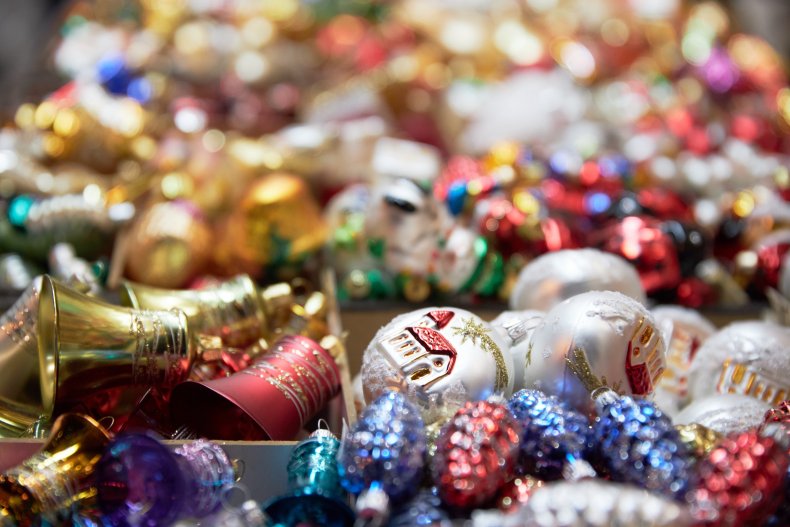 Two towns in North Carolina have canceled their Christmas parades due to public safety concerns.
The town of Garner was the first to cancel their parade after town officials discovered social media posts discussing a float sponsored by the Sons of Confederate Veterans "could be targeted for disruption." A week later, the town of Wake Forest followed also canceled their Christmas parade, citing similar worries of potential conflict over a float sponsored by the Sons & Daughters of Confederacy.
The two groups are separate organizations and appear to have no relation to one another.
"Earlier today, during its regular monthly meeting, the Wake Forest Downtown (WFD), Inc. Board of Directors voted to cancel this year's parade due to the potential for violence," the Town of Wake Forest wrote in a press release. "Board members heard from Wake Forest Police officials who reported receiving credible information in recent days that growing numbers of outside groups plan to attend the parade to either support or oppose the Sons & Daughters of the Confederacy."
The town's press release also states that they were notified of one group planning to protest, but according to Wake Forest Police Chief Jeff Leonard, they were "concerned about outside agitators" that did not notify anyone.
"We aren't happy telling kids they can't attend or participate in this year's parade - but it's better than trying to explain to a parent who's child was injured why we chose to proceed, despite so many warning signs," Leonard said in the press release.
Town officials from Garner noticed posts on Facebook and Twitter discussing the inclusion of the float by the Sons of Confederate Veterans. According to The News Observer, the social media posts did not include any threats, but town spokesman Rick Mercier stated that Garner acknowledged past protests around the Confederate flag, and did not want to take any chances.
"The town is especially concerned about the possibility of bystanders - including children - being caught in the middle of disruptive actions," the town of Garner wrote in a press release.
In a video shared by the town, Garner Police Department Captain Joe Binns explained that the parade was canceled because of it being a mobile event, making it difficult to deploy protection for bystanders. "There's not any one thing, any one specific place, where you could put extra people to make sure you could safeguard that parade," Binns said.
In a separate press release shared to Facebook, Wake Forest said that the Sons & Daughters of Confederacy have been part of the town's Christmas parade for several years and have always been "peaceful," but the town recognizes "that for some the [Confederate] flag represents racism, hatred and bigotry." The statement also says that the town asked lawyers about continuing the parade without the group, but "we were told that if we plan to proceed with the annual Christmas parade, then, legally, we have no choice but to accept any organization that applies and agrees to abide by the parade rules."
Following the decision to cancel the parade, Wake Forest Mayor Vivian Jones released an emotional video on the town's Facebook page discussing the parade's cancellation.
"The decision to cancel the parade is not a reflection on our community or our wonderful people," Jones said. "Rather it is an unfortunate consequence for what happens when outside agitators make it known that they will use local events like our parade to sow hate and spark chaos."
Newsweek reached out to both the Sons of Confederate Veterans and the Sons & Daughters of Confederacy for comment but did not receive a response by publication time.