Aerial Photos of 'Once in a Century' Flooding in Townsville, Australia, With Warnings of More Rain—and Crocodiles
Residents of Townsville in northern Australia are battling "once in a century" floods that may threaten 20,000 homes and lure crocodiles and snakes onto suburban streets.
Over the past week, the city has received 40 inches of rainfall. This is almost as much as its yearly average total, and smashes the previous seven-day record of 34.8 inches, set during historic 1998 floods remembered as the "Night of Noah".
Annastacia Palaszczuk, the state premier said "It's basically not just a one-in-20-year event, it's a one-in-100-year event," Al Jazeera reported. "This is unprecedented, we've never seen anything like this before," she said.
The situation was made worse for many local residents when authorities were forced to open the Ross river dam floodgates, sending around 500,000 gallons of water gushing out of the dam every second.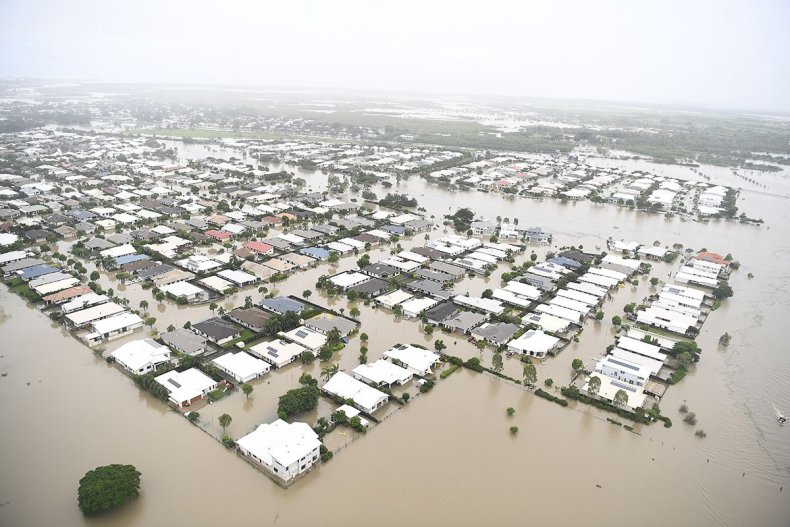 Leeanne Enoch, environment minister for the state of Queensland, warned locals that crocodiles and swimming snakes may choose to leave the raging rivers and go somewhere calmer, such as suburban streets.
"Crocodiles prefer calmer waters and they may move around in search of a quiet place to wait for flood waters to recede," she said. "Crocodiles may be seen crossing roads, and when flooding recedes, crocodiles can turn up in unusual places such as farm dams or waterholes where they have not been seen before. Similarly, snakes are very good swimmers and they too may turn up unexpectedly."
Erin Hahan, who lives in the Townsville suburb of Mundingburra, posted this photo of a a freshwater crocodile in front of her father's house on Sunday night.
Josh Bavas tweeted a photo of a crocodile in the Townsville suburb of Annandale.
Rescue workers have been using boats, helicopters and even garbage trucks to rescue Townsville residents from their flooded homes. More than 1,100 people were rescued on Sunday night, according to the Evening Standard, and efforts are continuing today.
The extent of the flooding can be seen in these aerial photos of Townsville. From the air, the waterlogged landscape can be seen stretching for miles in the distance. These rising floodwaters have cut off several roads around the city and inundated several suburbs.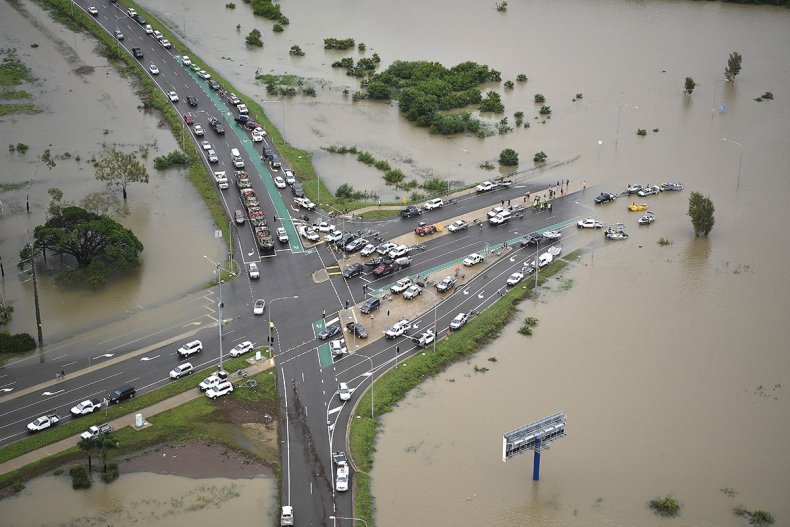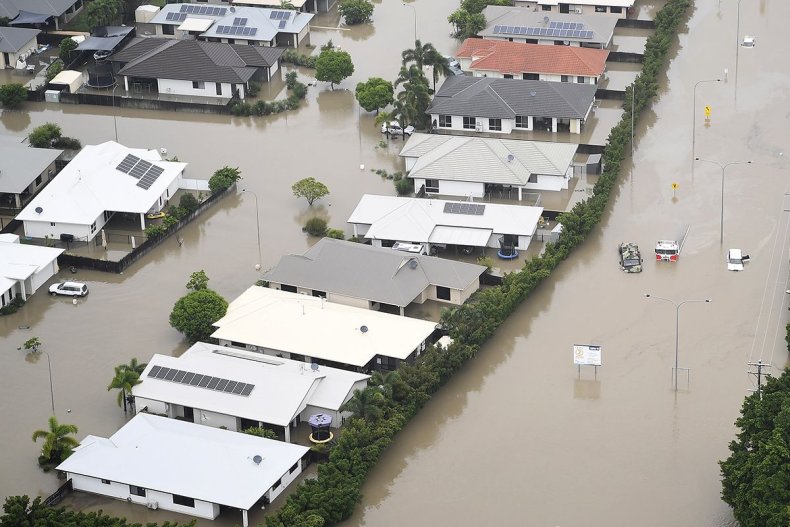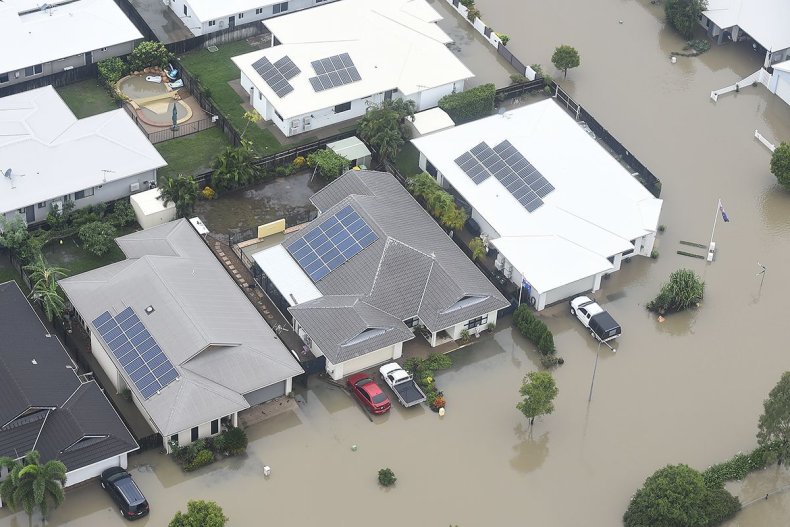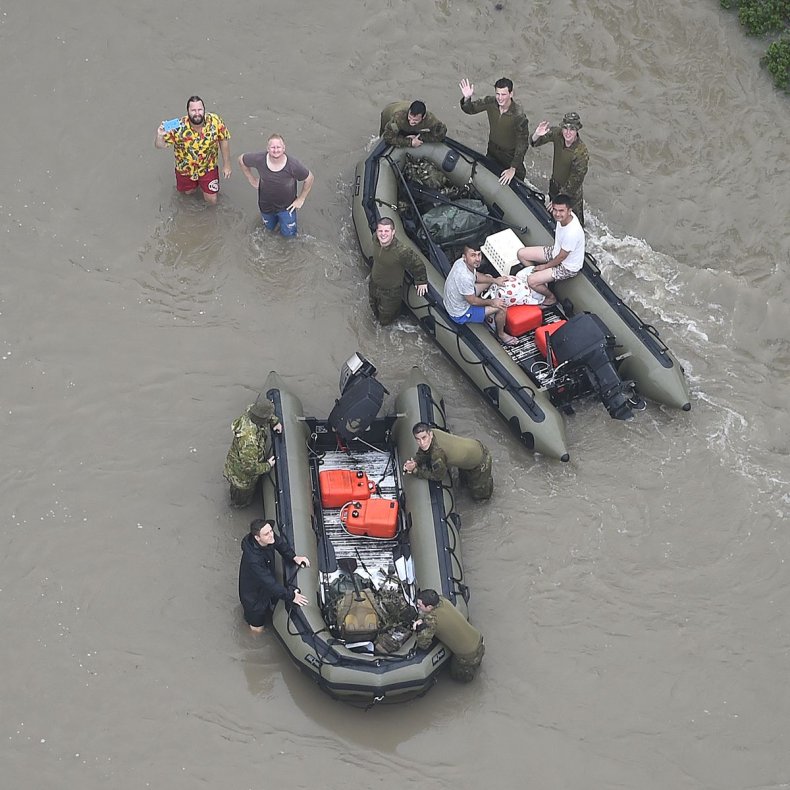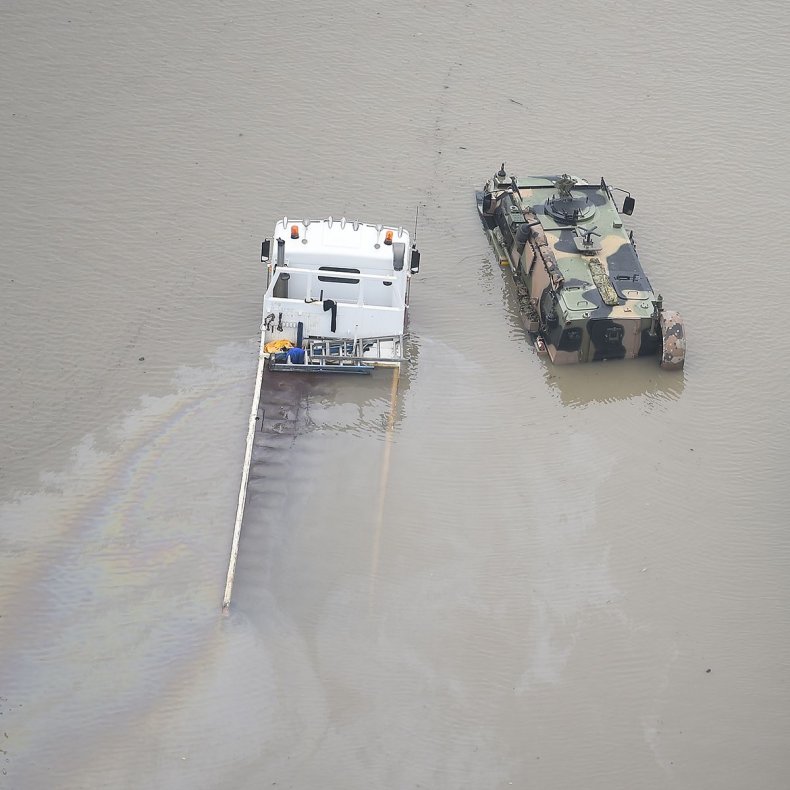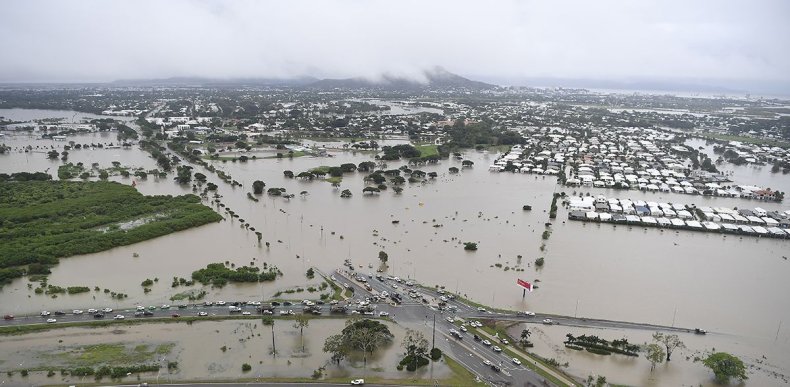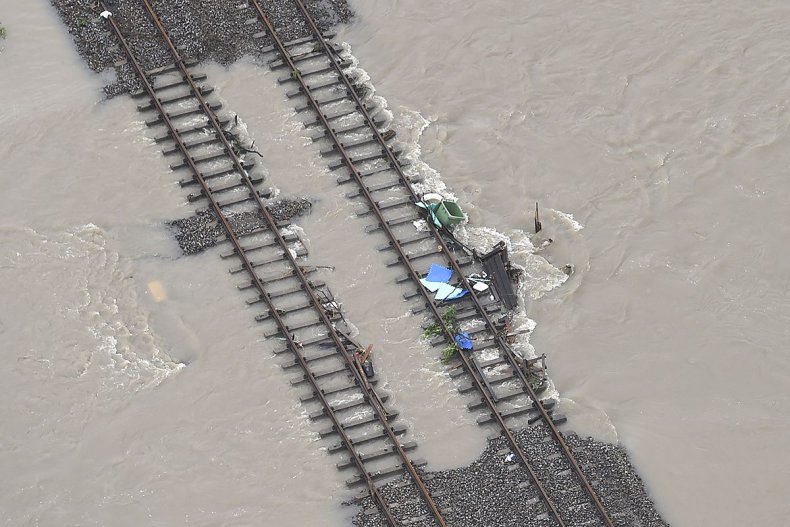 Around 400-500 homes have been flooded so far, but up to 20,000 are at risk if the downpours continue, the local police chief and district disaster coordinator, Steve Munro said, The Guardian reported.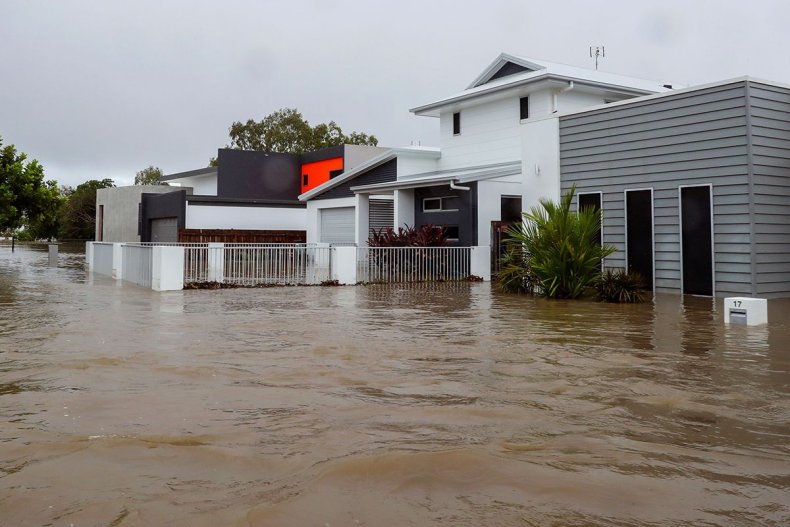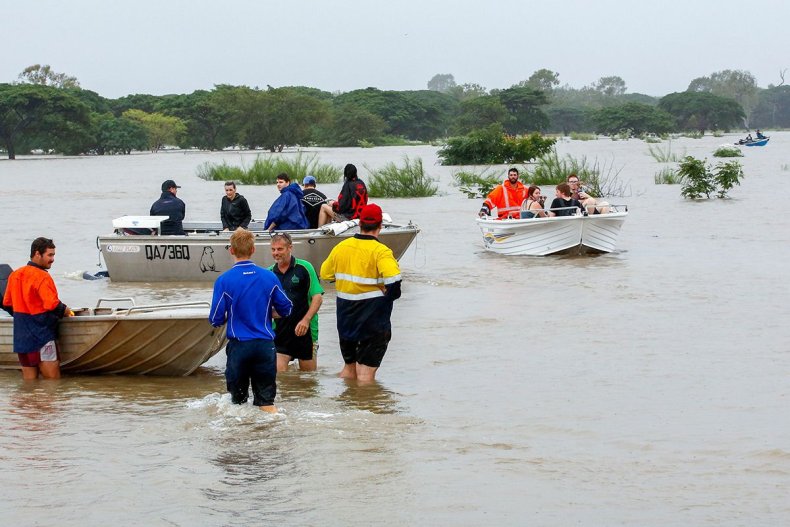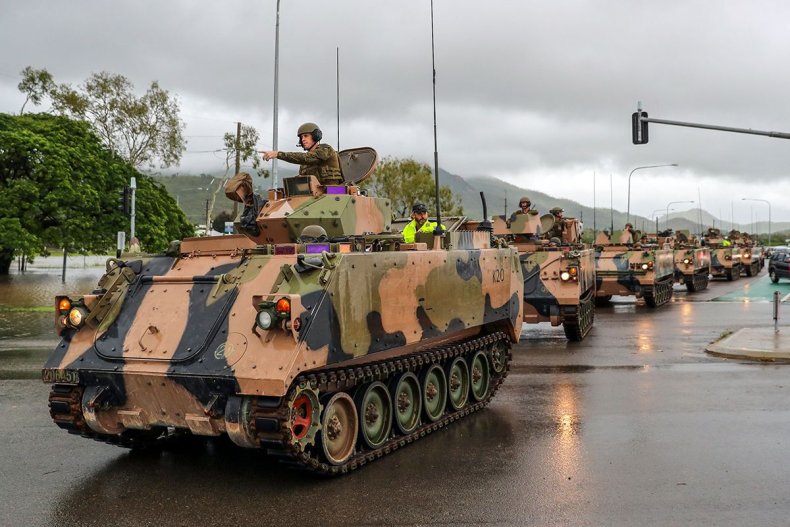 The rain has eased at the moment, but more is forecast. Authorities expect up to 8 inches in the next few days, along with possible thunderstorms and violent winds in excess of 100 kilometers per hour (62 miles per hour).
But it's not just Townsville—thousands more homes across the region are at risk. Flood warnings have been imposed across a swath of Queensland. Authorities are braced for more rivers to burst their banks if downpours continue. The Australian Weather Bureau warns the risk of flooding will continue during this week and probably into next week, as the huge volumes of rainfall work through the region's river systems.