Toxic Baby Food 'Knowingly' Put on the Market, as Industry 'Cut Corners' for Profit: Report
Baby food companies "knowingly" kept products containing toxic heavy metals on the market in an effort to "cut corners" and attain profits, Rep. Raja Krishnamoorthi (D–Ill.), chairman of the Subcommittee on Economic and Consumer Policy, said, citing a September 29 report, "Baby Foods Are Tainted With Dangerous Levels of Arsenic, Lead, Cadmium, and Mercury."
In a statement, the subcommittee highlighted that FDA-funded testing undertaken by the state of Alaska found "multiple samples" of Beech-Nut's and Gerber's infant rice cereals to have more inorganic arsenic than allowed by the FDA's limit.
It read that after the findings were shared, Beech-Nut recalled two of the six products that tested over the limit. Gerber had two products test over the limit yet reportedly "took no action" to inform the public of the toxic levels or to get the product pulled off shelves.
"Today's report reveals that companies not only under-report the high levels of toxic content in their baby food, but also knowingly keep toxic products on the market," Krishnamoorthi said in a statement. "The facts speak for themselves, and the fact of the matter is that the baby food industry has consistently cut corners and put profit over the health of babies and children."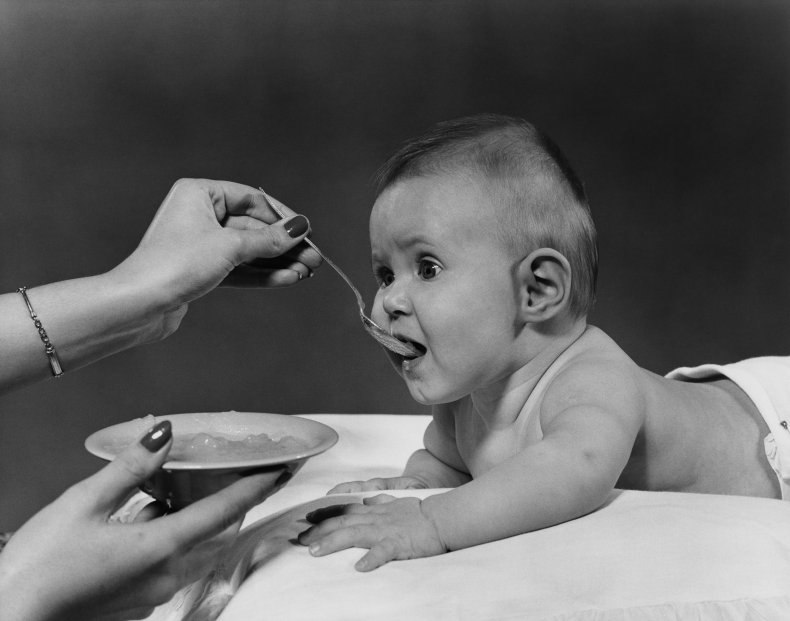 In addition to the Gerber and Beech-Nut findings, Plum Organics products were found to have contained high levels of arsenic as well as high levels of lead and cadmium.
These three companies represent some of the largest in the sector. Consumer Reports, a nonprofit focused on corporate transparency, writes that Nestlé-owned Gerber, Hero Group–owned Beech-Nut, and Sun-Maid Growers of California–owned Plum Organics stand among the top seven largest manufacturers.
This is not the first time baby food tests have shown toxic levels of metals. In 2018, Consumer Reports tested 50 U.S. baby food products for arsenic, lead, cadmium and mercury. Every product that was tested contained measurable levels of at least one of the potentially toxic metals.
In response to the report's findings, the subcommittee recommended the FDA fast-track its revised proposal for toxic metal limits and also require companies to conduct finished-product testing. The subcommittee also asked that baby food manufacturers voluntarily test their finished products and phase out those that contain toxic levels of metals.
"Based on my Subcommittee's findings, I'm urgently calling on the baby food industry to immediately end harmful practices and conduct finished-product testing," Krishnamoorthi wrote. "We have been working closely with FDA on regulations, and this report highlights the need for the agency to accelerate its proposed timeline for publishing them."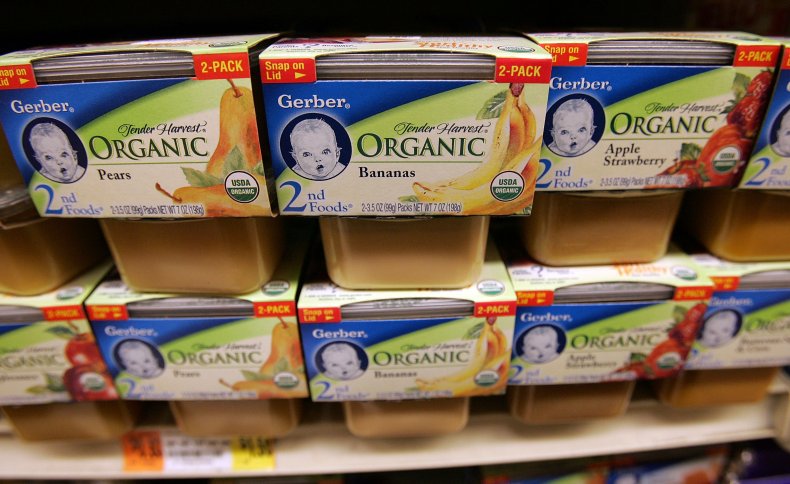 Newsweek contacted Plum Organics, but did not receive a response.
Gerber sent Newsweek the following statement:
"The FDA made us aware of their contact from the State of Alaska about a sample of our rice cereal that tested slightly above the guidance level for inorganic arsenic set by the FDA, and was referenced in the report," Gerber wrote. "The FDA retested the sample, was unable to confirm the result by Alaska and confirmed to Gerber that no action was needed."
"While the Subcommittee report notes proposed limits on specific heavy metals, those are based on proposed standards from the Baby Food Safety Act, which are not current law or regulation. All Gerber foods have and continue to meet all applicable guidelines and limits set by the FDA, the governing body for safety regulations in the food industry."
Beech-Nut shared the following remarks:
"The assertion that Beech-Nut's rice cereal recall was too narrow is incorrect. In addition to recalling the affected lots, Beech-Nut also proactively withdrew all Beech-Nut branded Single Grain Rice Cereal products from supermarket shelves. Further, Beech-Nut decided to exit the market for its branded infant rice products because it is concerned about being able to consistently obtain rice flour well-below the FDA guidance level."
Updated 09/30/2021, 4:10 p.m. ET: This story has been updated with comments from Beech-Nut.
Correction 09/30/2021, 4:10 p.m. ET: An earlier version of this story misstated that the Campbell Soup Company owns Plum Organics. Campbell sold Plum Organics in March 2021 to Sun-Maid Growers of California.