Toxic Hand Sanitizer Made After COVID-19 Outbreak Now Recalled For Methanol
The list of hand sanitizers recalled for containing a toxic wood alcohol keeps growing, and the U.S. Food and Drug Administration has listed even more. Now there's one that has produced sanitizers from small bottles, gallon jugs and even tanks.
The latest culprit, like so many others, is made and bottled in Mexico. The company called Licquesa Exportacion distributes the product called Optimus Instant Hand Sanitizer, which can be purchased in 8.5-ounce bottles to gallon-size, 55-gallon drums and by the 275-gallon tank-load.
All of them are labeled with a green and white label, and the product was distributed throughout the United States.
The FDA said all of these products were manufactured between April 27 to May 08, 2020, after the COVID-19 virus became a global pandemic.
Here are the newest containers of Optimus Instant Hand Sanitizer to avoid:
Bottles from lot No. 20-02
Jugs from lot No. 20-03
Tanks from lot No. 5200
All of these have expiration dates of May 2022.
Those with 55-gallon drums should look out for these lot numbers:
L-1160, L-1180, L-2160, L-2180 and L-2190 with an expiration date of May 2022
L-1200, L-1210, L-2200, L-2210, L-3200, L-4200 and L-5200 with an expiration date of June 2022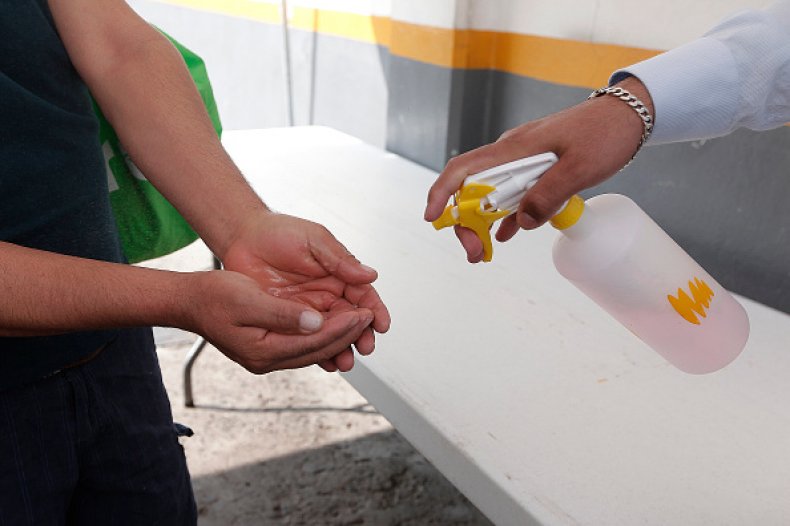 Optimus Instant Hand Sanitizer was added to an ongoing list of toxic and dangerous hand sanitizers because of the presence of a wood alcohol (methanol) that can be lethal to humans if ingested or if it filters through the skin and into the bloodstream.
"Methanol, or wood alcohol, is a substance that can be toxic when absorbed through the skin or ingested and can be life-threatening when ingested," the FDA stated. "Methanol is not an acceptable active ingredient for hand sanitizers and must not be used due to its toxic effects."
The FDA described the side effects to look for is someone is affected by methanol poisoning.
"Consumers who have been exposed to hand sanitizer containing methanol should seek immediate treatment, which is critical for potential reversal of toxic effects of methanol poisoning," the agency said. "Substantial methanol exposure can result in nausea, vomiting, headache, blurred vision, permanent blindness, seizures, coma, permanent damage to the nervous system or death."
Children who use hand sanitizers with methanol and accidentally ingest it are at a risk for methanol poisoning, as are adults who drink the sanitizer as a substitute for alcohol (ethanol).
The FDA last month listed nine hand sanitizers from Mexico that it recommended to avoid because of methanol, then five more were added. Last week, the FDA released a list of nearly 70 hand sanitizers that were either voluntarily recalled or recommended to not use because of its toxicity.
Here is the FDA list of recalled hand sanitizers.
The agency recommends removing these products by placing them in hazardous waste containers, and to not dump them down a drain. As of its announcement, FDA said there had been no reported cases of injury or poisoning from the sanitizers.
The administration still recommends using good sanitation habits while the spread of COVID-19 (coronavirus) still remains a threat.
"FDA reminds consumers to wash their hands often with soap and water for at least 20 seconds, especially after going to the bathroom; before eating; and after coughing, sneezing, or blowing one's nose," its website read.
It also recommends using a hand sanitizer that contains at least 60 percent alcohol.
"FDA remains vigilant and will continue to take action when quality issues arise with hand sanitizers," it said. "Additionally, the agency is concerned with false and misleading claims for hand sanitizers, for example that they can provide prolonged protection such as 24-hours against viruses including COVID-19, since there is no evidence to support these claims."