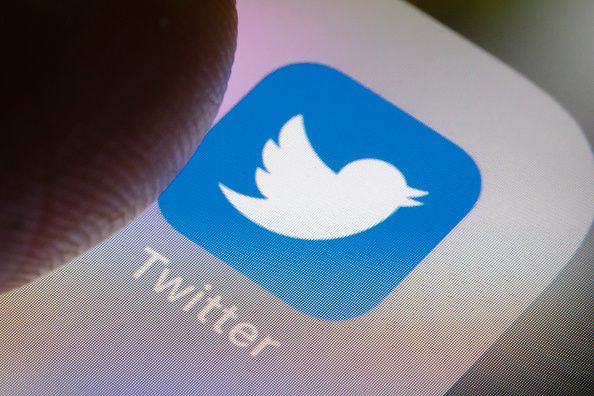 Social media giant Twitter is letting women down by failing to respond to their reports of online abuse and harassment. Many have said reports to Twitter fell into a black hole and were left unanswered, according to a report from Amnesty International.
"Twitter was felt to be the worst of the platforms in terms of dealing with the abuse and remedies that were provided to women when they were trying to report it," Azmina Dhrodia, a technology and human rights researcher at Amnesty, told Newsweek.
In a 16 month study, Amnesty documented women's experiences on Twitter, particularly those of public figures such as journalists, politicians and activists. The study focused on the United States and United Kingdom because of the "heightened attention" it has received both in each country's media and politics.
The study found Twitter's follow-up to online abuse was "inadequate and inconsistent" through case studies and examples of how females were targeted by other users.
"I don't bother [reporting] anymore for myself because it doesn't matter. All the solutions they came up with are ridiculous. The problem is they do not have enough diverse staff – enough to understand what the threats look like for different groups. They think these are jokes and they have allowed this to be part of the discourse," U.S. activist Shireen Mitchell said in the report.
Abuses were both direct and indirect, and threats ranged from physical to sexual. The international rights organization also spotlighted examples where abusers used intimidation tactics, such as "doxxing" where they publicly reveal personal details about the individual.
"The gravity and the impact is so worrying and its such a clear violation of women to live free from violence, discrimination," the Amnesty researcher said.
Dhrodia highlighted an example of an anonymous woman who had to change the last name of her child so that they would not be a potential target. She also cited U.S. writer and activist Jaclyn Friedman who had to install a home security system because of her work and the threats she suffered online.
Twitter sees about 500 million tweets daily, according to the report's data from Internet Live Stats. The report noted that users feel less inhibited than other social media platforms because of its public nature.
"It is sending a very worrying messaging that women's voices on the platform aren't always welcomed or a priority," Dhrodia said of the many reports that go unanswered by Twitter.
While Amnesty met with Twitter on separate occasions regarding how the platform responds to online abuses, the international human rights organization said there wasn't much clarity in their response rates. For example, data on how its content moderators are trained would allow for greater insight into how these abuses are handled.
"As a company, one of its key components in meeting its human rights responsibility is being transparent," Dhrodia said. "Some women on the platform are limiting their engagement, silencing themselves, censoring themselves."
"Countless women told me that before they posted anything on Twitter, they had to think five or six times what the impact would be, the repercussions, and impact on not just for themselves but for their families," she continued.
Twitter has responded to the report and said in a statement to Newsweek that it is working to fight "the hatred and prejudice within society that gives rise to online abuse" as the company seeks to establish healthy public conversation.
"The assertion that Twitter is consciously unengaged with human rights issues is an unfair representation not just of the facts, but of the ethos of our dedicated teams, and the core mission of the company," said Vijaya Gadde, Twitter's legal, policy and trust and safety lead.
While Twitter's statement agreed with many of the recommendations by the international human rights organization, it also highlighted that in the last 6 months, more than 30 individual changes to its operations has been underway for action responses, including clearer reporting tools.
"We have increased our action rates ten-fold," the Twitter statement said. "We have made significant changes to our reporting tools and continue to improve them as well working to communicate more clearly with our users on reports and how we draft policy."
It also paid homage to the rise of movements like #MeToo, #WomensMarch, and #PositionOfStrength, which showed that Twitter was a tool for women "to share stories, offer support, and advocate for change."
Earlier this month, Twitter wondered aloud if it was bad for society.
CEO Jack Dorsey asked for the public's help in a series of tweets and for them to weigh in on the "health" of Twitter conversations.
"We love instant, public, global messaging and conversation. It's what Twitter is and it's why we're here. But we didn't fully predict or understand the real-world negative consequences. We acknowledge that now, and are determined to find holistic and fair solutions," Dorsey said in one such tweet.