Toxins From Vinyl Flooring and Flame-Retardant Sofas Found in Children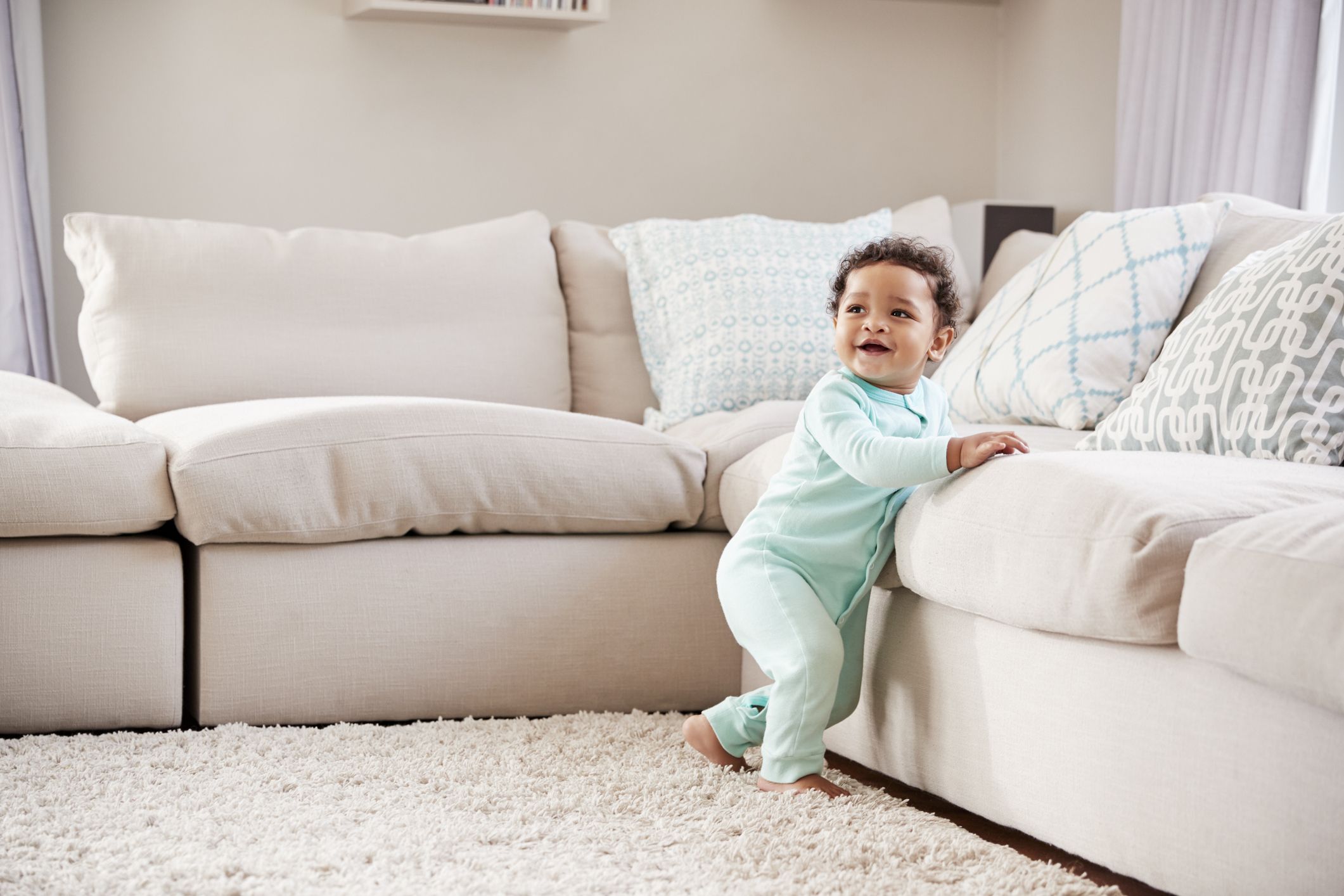 Children who live in homes with certain types of flooring and furniture may be exposed to higher concentrations of potentially harmful chemicals, known as semi-volatile organic compounds, or SVOCs, according to research.
SVOCs are ubiquitous in indoor environments and can be found in everything from electronics to furniture and building materials, according to a team of scientists at Duke University, the Centers for Disease Control and Prevention and Boston University School of Public Health. They presented their latest findings at the annual meeting of the American Association for the Advancement of Science in Washington, D.C., on February 17.
Not surprisingly, human exposure to these compounds is widespread, particularly among young children who spend much of their time indoors where they frequently come into contact with contaminated particles, such as dust. Yet relatively few studies on the links between specific materials and SVOC exposure in children have been conducted.
In an attempt to shed light on this connection, the team monitored 203 children from 190 families in North Carolina between 2014 and 2016, during which time they collected samples from indoor air, dust and surfaces, as well as the furniture. The scientists also took handwipe, urine and blood samples from the children.
Their goal was to try to determine the level of SVOC exposure, as well as the routes through which it may be occurring—for example, breathing, skin contact or inadvertent dust inhalation.
"There is a growing awareness that the environment plays a large role in our overall health," Heather Stapleton, a ead author of the study, told Newsweek. "For example, studies suggest that only 10-30 percent of our chronic disease risk can be explained by genetics alone."
"Given that people spend more than 90 percent of our time indoors, and that childhood is a vulnerable period of development, we wanted to explore children's exposure to a mixture of chemicals in the home environment, and we focused on chemicals that have been associated with health problems in previous studies—such as flame retardants, phthalates, BPA, pesticides, etc.," she said.
The team found that children living in homes with a sofa that contained flame-retardant SVOCs known as polybrominated diphenyl ethers (PBDEs) had blood levels of these compounds that were 6.8 times higher than kids who lived in homes without PBDEs in their sofas.
They also found that children living in homes where all the flooring was vinyl had levels of a chemical called benzyl butyl phthalate, which was 15 times higher than for those who lived in residences without vinyl flooring.
Studies have linked exposure to PBDEs with neurodevelopmental delays, thyroid disruption, cancer and other diseases.
"PBDEs have been historically used as flame retardants in a number of materials and products, including home insulation, residential furniture and electronics," Stapleton said. "Due to their persistence, bioaccumulation and potential toxicity, PBDEs were phased out of use in the U.S. between 2005-2013. However, many people still have products in their home that contain PBDEs, for example, sofas and TVs."
Meanwhile, exposure to benzyl butyl phthalate has been associated with respiratory disorders, skin irritation and reproductive disorders.
The researchers say their results suggest that the home is a "significant driver" of SVOC exposure in children, although they point out that the study focused on children in North Carolina, so it was difficult to determine if the observations would be similar in other areas of the U.S.
"[SVOCs] are a large class of chemicals that have specific physical properties, but in short, they are chemicals that can move from solid phases to the air over time," Stapleton said. "Thus, products in our homes, or even building materials that have chemical treatments with SVOCs can lead to the release of these chemicals to the indoor environment over time."
"Removing sources of these chemicals in the home is the best way to reduce exposure; however, that is sometimes difficult, as most materials do not list the chemical applications, and this can often be expensive," she said. "We recommend ventilating homes as much as possible, using good air filters in the home and keeping dust accumulation to a minimum."