Toy Bomb Sent As 'Joke' by Florida Deputy to Lieutenant Prompts Evacuation, Then Resignation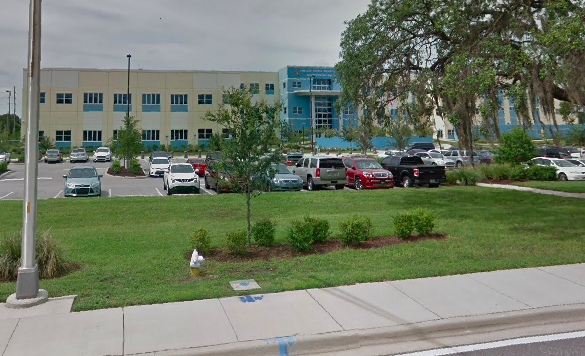 A Florida deputy prompted the evacuation the Pinellas County Sheriff's Office after he sent a toy bomb to a lieutenant as a "joke."
A toy bomb was delivered to the desk of Pinellas County Sheriff's Office Lieutenant Joseph Gerretz on Tuesday through inner-office mail, WFLA reported.
When the lieutenant opened the package, he discovered a red and black cylinder-shaped object with wires attached. A hand-written note that said, "boom" was included.
After receiving the package, the lieutenant left and alerted others of the possible threat, the Miami Herald reported. The package prompted the partial evacuation of 10750 Ulmerton Road in Largo, Florida, around 3 p.m. on Tuesday.
A bomb detecting K9 brought into the sheriff's office administration building did not alert to the package. The Tampa Police Department Bomb Squad also determined that the device in the package was not a threat but rather just a toy.
Sheriff Bob Gualtieri sent an agency-wide message about the toy bomb and the ensuing evacuation, leading 59-year-old Deputy James Piper to admit to his supervisor he sent the package to the lieutenant as a joke.
The sheriff's office said Piper resigned, effective immediately. Piper worked for the sheriff's office between 1982 and 2015 and was rehired in 2017.
A wave of bomb threats against schools, businesses and hospitals around the United States prompted evacuations in December 2018. All the alleged threats, some of which were emailed or phoned in, appeared to be hoaxes, NBC News reported.
In October, a series of suspected explosive packages sent to prominent Democratic members and CNN were intercepted by authorities. All the packages were intercepted before they were delivered and none of the bombs managed to detonate.
Authorities said they intercepted at least 14 packages sent to a number of individuals, including Hillary Clinton, former president Barack Obama, former vice president Joe Biden and U.S. Senators Cory Booker and Kamala Harris.
Police later arrested 56-year-old Cesar Sayoc of Aventura, Florida. Sayoc was initially told investigators that the pipe bombs would not have hurt anyone before he hired an attorney, CNN reported.