Toyota Fuel Pump Recall: Which Models Are Affected? How Can I Check If My Vehicle Has Been Recalled?
Auto manufacturer Toyota is recalling nearly 700,000 vehicles in the U.S. because of an issue with fuel pumps in models manufactured after 2018 which can increase the risk of a crash.
According to the announcement from Toyota, affected vehicles are equipped with a fuel pump that might stop operating while moving. If this were to occur, warning lights and messages may be displayed on the instrument panel, and the engine may run rough, the news release says.
"This can result in a vehicle stall, and the vehicle may be unable to be restarted," according to the website. "If a vehicle stall occurs while driving at higher speeds, this could increase the risk of a crash."
It has not been confirmed when and how the fuel pump fault was discovered. Newsweek contacted Toyota, which declined to comment.
The recall covers the following models of Toyota and Lexus, approximately affecting 696,000 vehicles:
Toyota
4Runner (2018 / 2019)
Camry (2018 / 2019)
Highlander (2018 / 2019)
Land Cruiser (2018 / 2019)
Sequoia (2018 / 2019)
Sienna (2018 / 2019)
Tacoma (2018 / 2019)
Tundra (2018 / 2019)
Avalon (2019)
Corolla (2019)
Lexus
LS 500 (2018 / 2019)
LC 500 (2018 / 2019)
RC 350 (2018 / 2019)
RC 300 (2018 / 2019)
GS 350 (2018 / 2019)
IS 300 (2018 / 2019)
ES 350 (2018 / 2019)
LX 570 (2018 / 2019)
GX 460 (2018 / 2019)
RX 350 (2018 / 2019)
NX 300 (2019)
RX 350L (2019)
GS 300 (2019)
The company says that it is "currently investigating this issue and will be developing a remedy." There will be no cost to vehicle owners and all known owners of the affected vehicles will be notified by first-class mail by mid-March 2020.
How to check if your vehicle has been recalled
According to Toyota, to see if a vehicle is involved in a safety recall, owners can visit Toyota.com/recall or nhtsa.gov/recalls. There, all that needs to be done is entering the Vehicle Identification Number (VIN) or license plate information.
For any additional questions, customer support can also help. Car owners can call the Customer Experience Center at 1 800 331 4331 or the Lexus Guest Experience Center at 1 800 255 3987.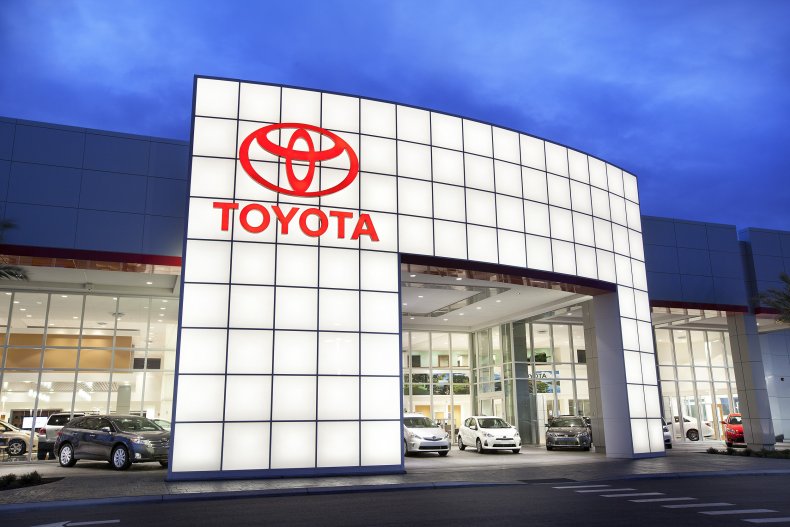 This recall follows the Takata Airbag Safety Recall which is considered the largest recall in automotive history, according to the Toyota website. The defective airbags affect 19 automakers and tens of millions of airbags, which can cause serious injury or even death if not repaired.
According to the car manufacturer's website, owners with a Toyota, Scion or Lexus, manufactured between 2002 and 2017, could be subject to a safety recall for the Takata Front Passenger Airbag Inflator or Takata Driver's Airbag Inflator. They can also speak to their customer service center for more information.
The Toyota Motor Corporation's net revenue reached a record 30 trillion Japanese yen ($270 billion) in the fiscal year ending March 2019. The company sold 10.6 million motor vehicles during the 2019 fiscal year worldwide, a 1.6 percent increase on the previous fiscal year, as shown in the Statista chart below.