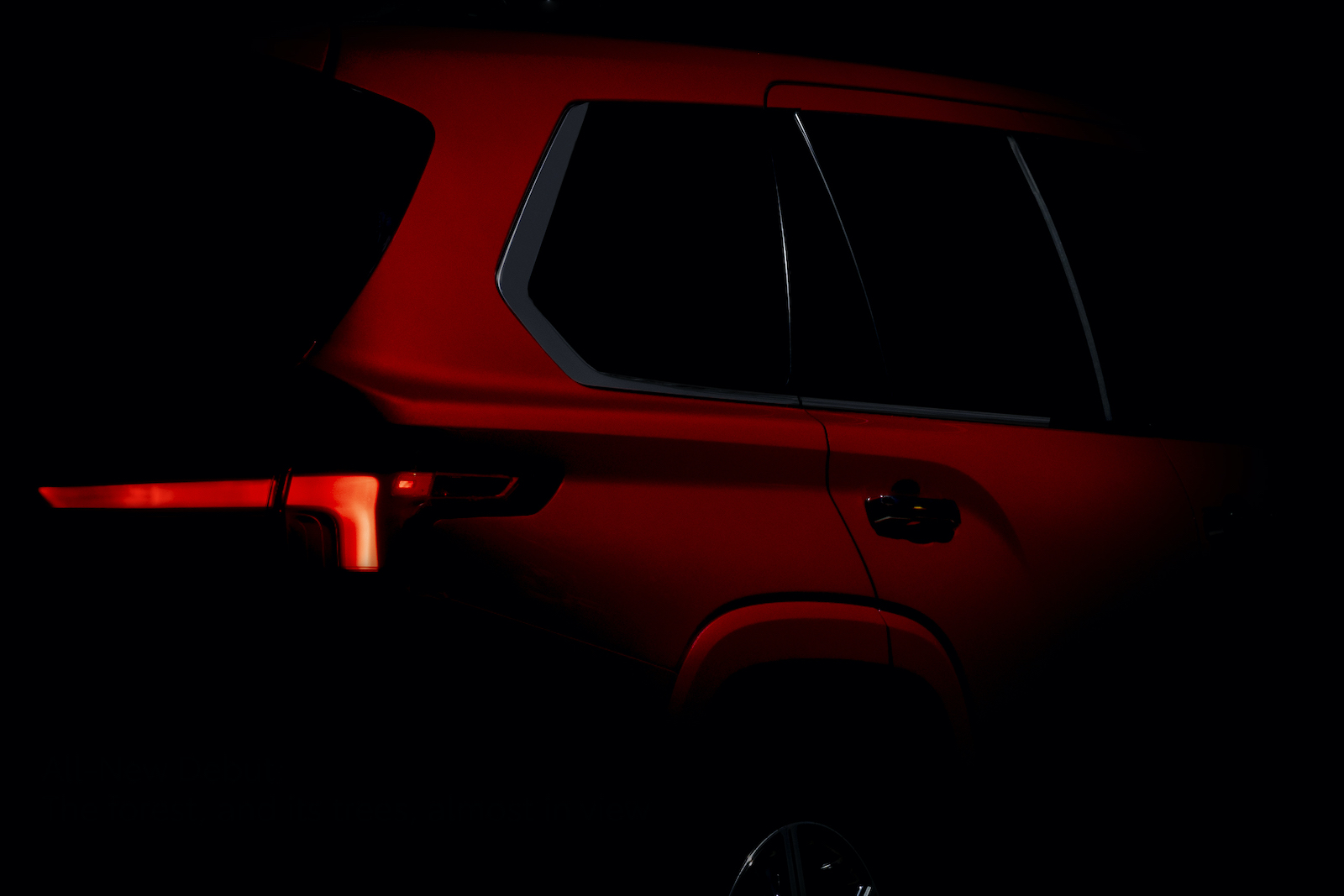 Toyota unveiled a sneak peek at the coming redesign for the 2023 model year of its Sequoia.
Currently, in its second generation, Toyota introduced the full-size SUV to the U.S. for the 2001 model year. Last year, the company sold more than 8,000 Sequoias domestically.
In a teaser image released on Tuesday, the Sequoia appears to be getting a refresh, at least in the rear design.
The third-row window is getting a more bent angle as opposed to the straightforward line on the 2022 model.
While much of the taillights are obscured, it's clear that Toyota is giving them a facelift. The part of the taillight past the panel gap has a reduced length.
The line that stretches from the second-row doors to the taillights will become more pronounced as the line reaches the back of the vehicle.
There also appears to be a new panel gap that develops just above the rear tires.
Chrome accentuates the window trim, door handles and taillights.
The 2022 Sequoia is the company's largest SUV, starting at a base price of $50,500. Its closest relative, the 2022 Toyota 4Runner, starts at $37,305.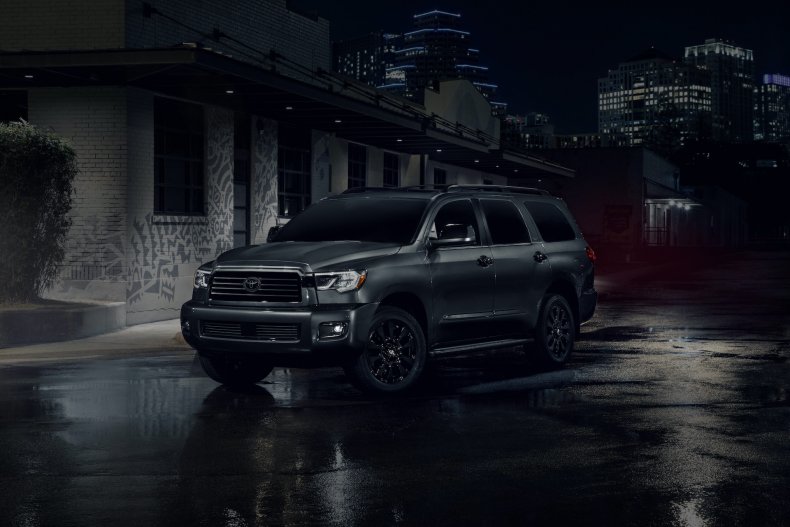 The only engine option available for the current Sequoia model is a V8 engine paired with a six-speed automatic transmission that puts out 381 horsepower. Buyers can choose between rear- or four-wheel drive.
The 2022 Sequoia gets 13 miles per gallon in the city, while highway driving nets 17 miles.
Last year, Toyota unveiled an overhauled version of its Tundra full-size pickup truck for the 2022 model year. The truck's grille was enlarged and a chrome strip borders it—lines starting from the front became more pronounced.
The Tundra is built on the company's new TNGA-F body-on-frame platform, which is likely the same platform that will be used for the new Sequoia.
A date for the 2023 Toyota Sequoia's debut has yet to be announced.