Toyota Prius is Biggest Catalytic Converter Theft Target in the US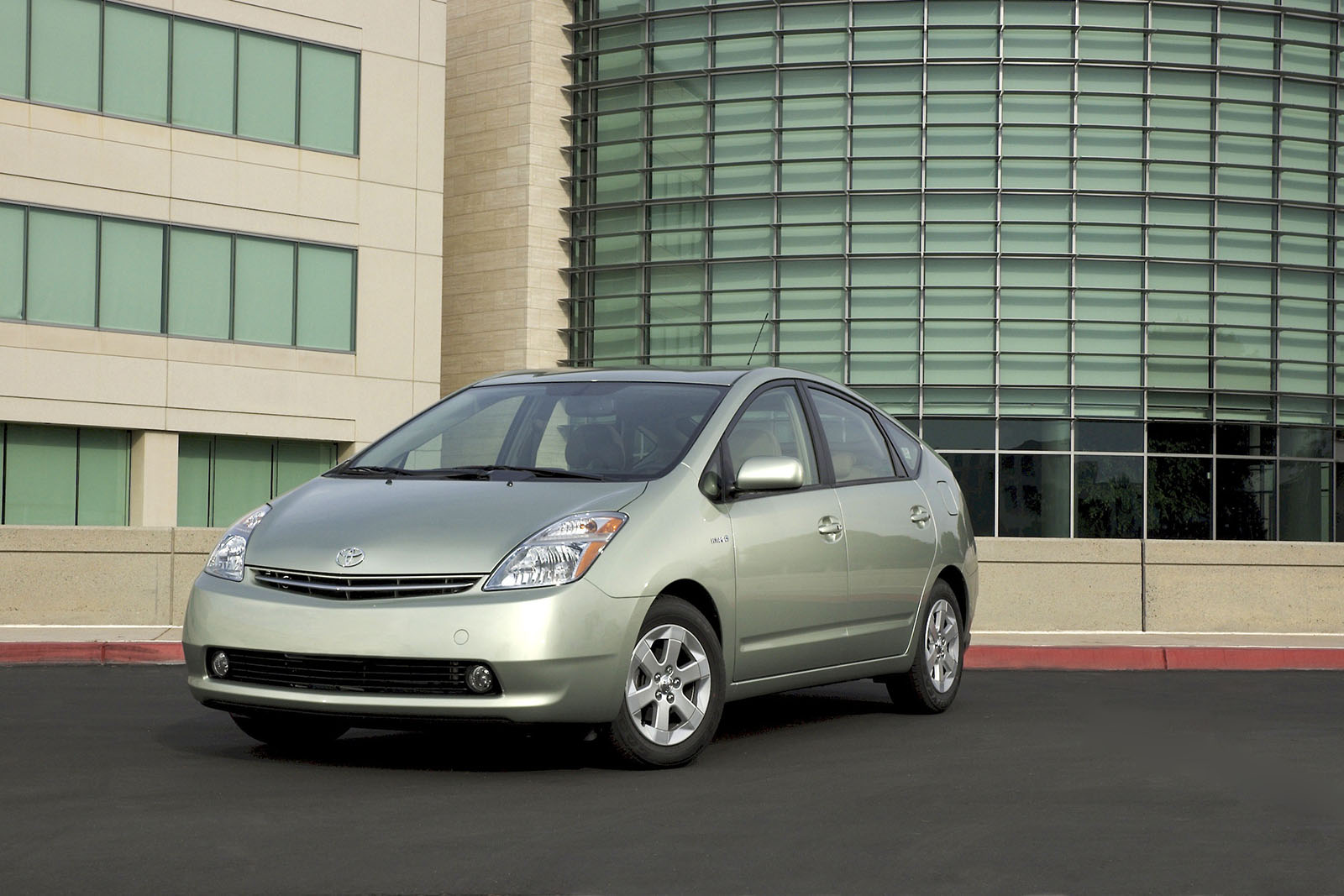 A new report out from the Highway Loss Data Institute (HLDI) shows that the second-generation Toyota Prius is 40 times more likely to be subject to theft claims than the average vehicle. The theft isn't necessarily the entire vehicle, but one particular part of it, the catalytic converter.
Last year, theft claim frequency for the 2004-2009 Toyota Prius was 58.1 claims for 1,000 insured claim vehicle years. Overall theft losses from those claims were about $137 on average, a large upswing from the $3 average in 2016.
"Car thieves know their market," HLDI senior vice president Matt Moore said in a press release. "The demand is high for catalytic converters, and they seem to know which ones command the highest prices."
Prii's catalytic converters contain platinum, rhodium, palladium and other precious metals that have risen in price recently. More precious metals are needed for a hybrid's catalytic converter because of the hybrid engine's heat demands.
Precious metals price increases are due to low mining production in recent years, with the pandemic heightening the trend. Recent upgrades in fuel economy standards have also created the need for more precious metals within catalytic converters.
According to the National Insurance Crime Bureau, catalytic converter thefts have risen from 100 reported incidents per month in 2018 to 1,200 a month in 2020.
Data available from marketplace website AutoCatalystMarket.com shows that the average scrap price for a GD3+EA6 catalytic converter found in a second-generation Prius is $1,022. A similar converter found in the model's third generation nets around $548.
While specific vehicle components reported stolen aren't included in the HLDI database, extrapolations can be made from the dollar values in typical claims. During the 2019-2020 period, the data shows a rise in claims between $2,501 and $3,000, typically the amount it costs to replace a catalytic converter and exhaust system with the deductible subtracted.
Bulk scrap buyers with the equipment necessary for processing the metals from components have boomed as prices have risen. Most states require buyers to record some form of identification from the seller and may have a cap on payments.
Because catalytic converters aren't stamped with vehicle identification numbers, identifying stolen components sold for scrap is difficult.