Toyota Reveals 30 New Electric Vehicles Headed to Market by 2030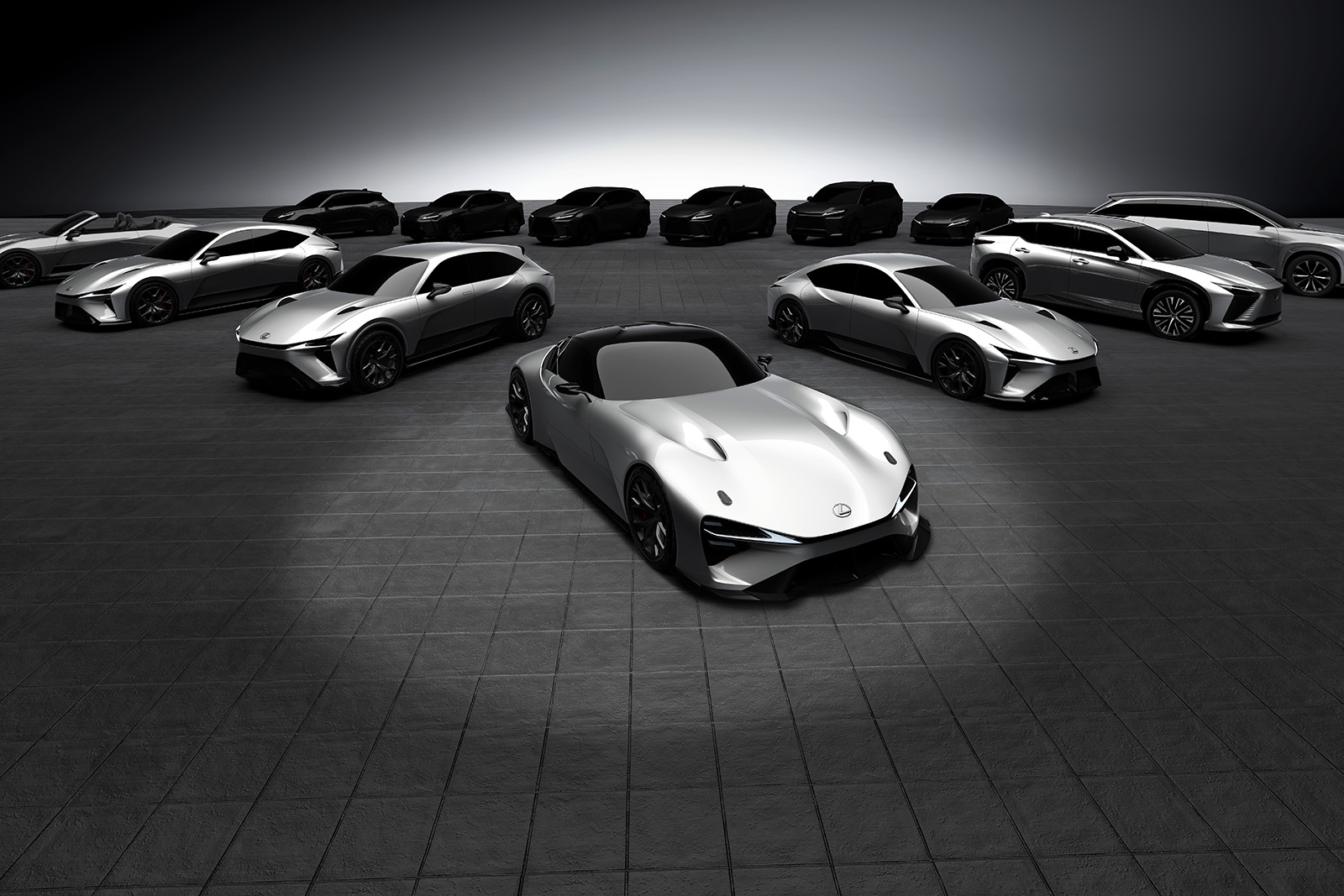 This week Toyota outlined how it will employ a number of alternative powertrain strategies to reach the company's goal of achieving carbon neutrality. The plans include the introduction of a number of hybrid (HEVs), plug-in hybrid (PHEVs), battery (BEVs) and fuel-cell electric vehicles (FCEVs).
During the presentation, Toyota Motor Corporation president Akio Toyoda shared a number of targets along the way to carbon neutrality. The global automaker intends to have sales of 3.5 million BEVs annually by 2030.
To achieve this number, Toyota will offer 30 BEV models across Toyota and Lexus brands. The intention is to expand that portfolio with additional models, likely pulling heavily from the large lot of vehicles Toyota displayed during the presentation - most in concept or prototype form.
Toyoda revealed that those intended models in include sedans, SUVs, K-Cars and commercial vehicles, among others, explicitly relaying the intention to deliver "a full lineup of reasonably priced mass-production models".
Toyota currently offers over 100 models in more than 170 countries.
The Japanese automaker will invest approximately $70 billion globally into its development of HEVs, PHEVs, FCEVs and BEVs. The first half of that amount will be spent by 2030.
Toyota provided a glimpse at the battery electric models that they are planning in the coming decade in two images. The lot includes cars, trucks, SUVs, commercial mobility solutions, and people movers. License plates and badging on the models gives a glimpse at the larger picture of Toyota's plans.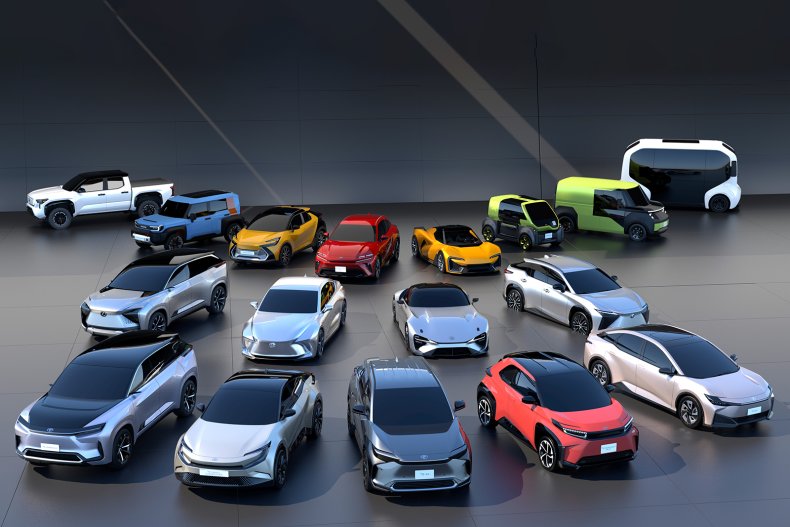 In the most colorful photo, a number of the models wear "BZ" descriptors. A BZ large SUV, BZ small crossover, the BZ4X, BZ compact SUV, and BZ sedan make up the front row of the image.
The second row features mostly Lexus products including what appears to be a midsize SUV, ES-like sedan, sports coupe, and RZ 450e.
Toyota's placed some of the most intriguing vehicles in the back row of the image. This includes a take on electric Tacoma-style truck, a compact cruiser (a small, electric take on the FJ Cruiser that was previewed as the FT-4X concept), small SUVm small crossover, an electric sports car, Micro Box, Mid Box and e-Pallette.
The Lexus lineup, as pictured in the gray, black, and white image showcases a number of models that look similar to what you'll find on dealer lots today and like progressive next-generation derivatives of those products, with the addition of a few low-riding hot hatch-like EVs and what looks like a large, three-row SUV.
The company has already moved to trademark a number of electric vehicle-related names with the U.S. Patent and Trademark Office. Toyota BZ1, BZ2, BZ3, BZ4, BZ5, BZ1X, BZ2X, BZ3X and BZ5X.
Additionally, in recent years a number of trademark applications have been filed for vehicles that may be forthcoming to the Toyota and Lexus lineups including Grand Highlander, TX350, TX500h, RX500h and GX550.