Toyota Vows Change After Overworked and Harassed Employee Dies By Suicide
Toyota has settled a lawsuit after a Japanese court ruled in September that the 2010 suicide of a 40-year-old employee was caused by depression the man developed because he was overworked and harassed by supervisors at his factory, leading the automaker to now say it will create a more transparent workplace environment.
The man's widow said at a news conference Monday that Toyota executives had told her several other employees at the facility allegedly knew about her husband's depression and why he had committed suicide, The Asahi Shimbun reported. The automaker settled another lawsuit last summer over a 2017 suicide and acknowledged that similar harassment from supervisors had led to a 28-year-old engineer's suicide in that case.
Japan's historically high suicide rate has trended downward in recent years as the government has intervened to reduce the "critical" suicide rate, according to The Japan Times. Despite this effort, hundreds of people still commit suicide annually in Japan because of work-related issues, according to Statista.
While Japan's rate of suicides per 100,000 residents in 2019 placed it outside the top 10 globally, it was still the leading cause of death for men aged 20 to 44 and women between the ages of 15 and 34, according to the World Population Review.
The recent lawsuit against Toyota alleged that the employee was overworked and frequently reprimanded in front of his co-workers in a hostile manner by supervisors, according to The Asahi Shimbun. The settlement was confidential, but the lawsuit was seeking damages of 120 million yen, equivalent to just over $1 million.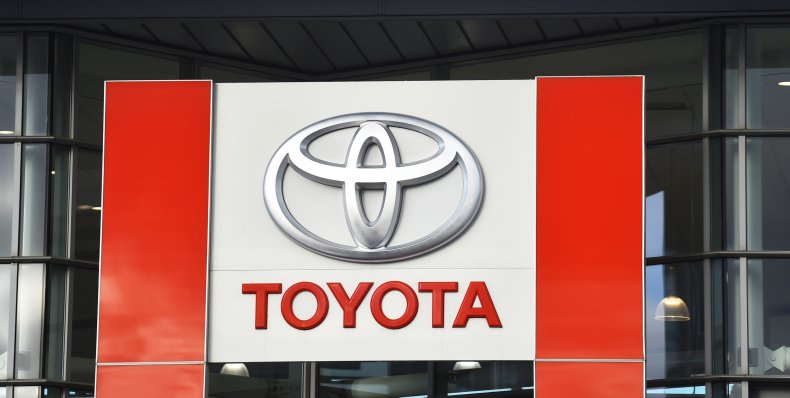 A lower court ruled in 2015 against the man's family, but the ruling was overturned by the Nagoya High Court in September as the court ruled the frequent public reprimands likely had a severe psychological effect on him, according to The Asahi Shimbun.
"We are now trying to create a more transparent workplace environment that makes it easier for people to speak up, as well as a management that's free of power harassment, so that each and every employee can work without fear," Toyota said in a statement, according to the Associated Press.
The Asahi Shimbun also reported that Toyota introduced a new supervision policy in July 2020 that allows for those in management positions to receive feedback through evaluations conducted by at least 10 people they work with.
The AP reported that Japan's government received nearly 3,000 complaints of deaths caused by overwork in 2020, referred to by the Japanese term "karoshi," and that compensation was paid to families in over 800 cases.
If you have thoughts of suicide, confidential help is available for free at the National Suicide Prevention Lifeline. Call 1-800-273-8255. The line is available 24 hours every day.