Toyota's 'Mobility for All' Mantra Makes Olympic and Paralympic Dream Possible for Many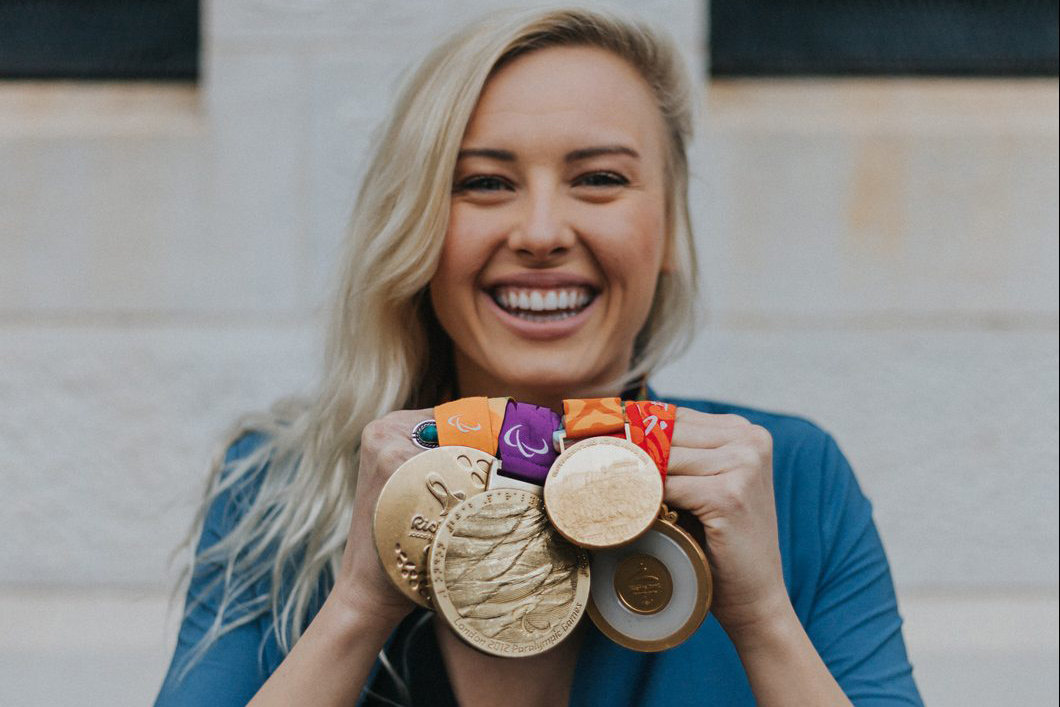 Team Toyota isn't a one-off marketing campaign to get Olympic and Paralympic Games watchers to associate Toyota Motor Corporation with mobility. It's a commitment to sport, part of a corporate belief that mobility goes beyond cars.
The Team Toyota program is an extension of a partnership between the United States Olympic & Paralympic Committee (USOPC) and Toyota. Across the Summer and Winter Olympic and Paralympic Games, Toyota sponsors 31 athletes under the Team Toyota umbrella.
As part of that relationship, Toyota supports athletes in their journey toward the games and promotes them and their stories via appearances and national and regional broadcast, social, and digital advertising.
Earlier this year, the company announced a $5 million commitment to fund stipend and scholarship opportunities designed to help eligible U.S. Paralympic athletes aiming to compete at the 2020 Paralympic Games Tokyo or the 2022 Paralympic Winter Games Beijing.
"As the Paralympic Movement continues to prosper in the U.S., we're encouraged by the commitments made by partners like Toyota, which foster greater affinity and exposure for Team USA's dedicated Paralympic athletes," said Sarah Hirshland, chief executive officer, USOPC. "The extra funds and expanded sponsorship opportunities give our Paralympic athletes more time to focus on training as they prepare for their goal of representing our country on the global stage."
Regardless of where they are on their journey to the games, Toyota supports its Team Toyota athletes 24/7/365. That means that when the COVID-19 pandemic threatened to, and eventually derailed plans for the 2020 Olympic and Paralympic Games in Tokyo, Toyota reached out to its team members to find out what their needs were so that they would be able to continue down a competitive path. The company supplied Team Toyota members with Door Dash gift cards, puzzles and games to help kill time and exercise equipment.
The automaker supplies all Team Toyota members with a vehicle to drive and will pay to have them equipped to best accommodate their limitations resulting from an impairment.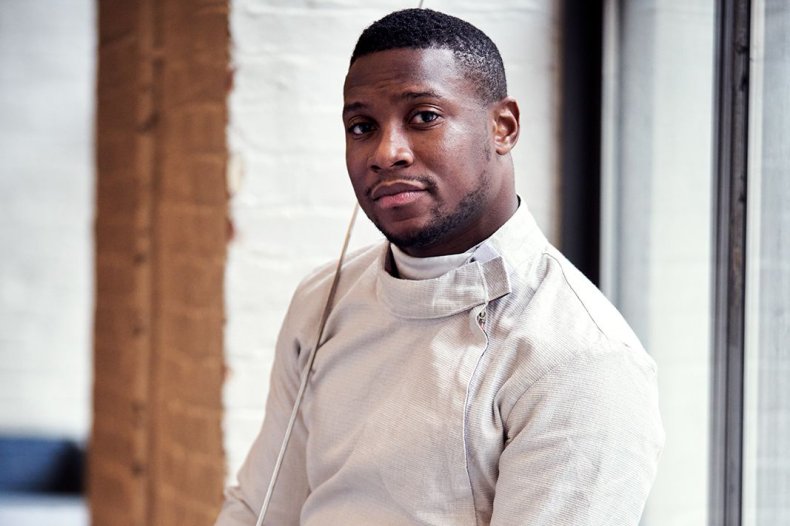 Thirteen Team Toyota athletes will represent the U.S. at the 2020 Olympic and Paralympic Games in Tokyo. Alise Willoughby, known as "The Beast" will compete in Cycling (BMX). U.S. Virgin Islands native Daryl Homer will compete in fencing in 2021 after winning silver in the sport at the 2016 Olympic Games Rio.
Two Olympic athletes from San Diego are on Team Toyota. Michael Norman was inspired to take up racing after watching Usain Bolt set the world record in the 100-meter sprint at Olympic Games Beijing 2008. He will compete in the 400-meter event in Japan. Skateboarder Jordyn Barratt will make her Olympic Games debut this year after medaling twice in the X Games.
Brad Snyder and Toyota 4Runner driver Melissa Stockwell will compete in the paratriathlon. Stockwell was the the first female American soldier in history to lose a limb in active combat when she was injured in 2004. Snyder was blinded in September 2011 when he stepped on an improvised explosive device while serving in Afghanistan as a United States Navy explosive ordnance disposal officer.
Steve Serio and Jessica Long plan to compete in wheelchair basketball and para swimming, respectively. Long, also the driver of a 4Runner, was the subject of Toyota's 2021 Super Bowl ad, which told her story of perseverance.
David Brown and Jarryd Wallace will represent the country in para track and field. Brown was blinded at the age of 13 following a diagnosis of Kawasaki disease that resulted in Glaucoma. He was also part of the 2012 and 2016 U.S. Paralympic teams.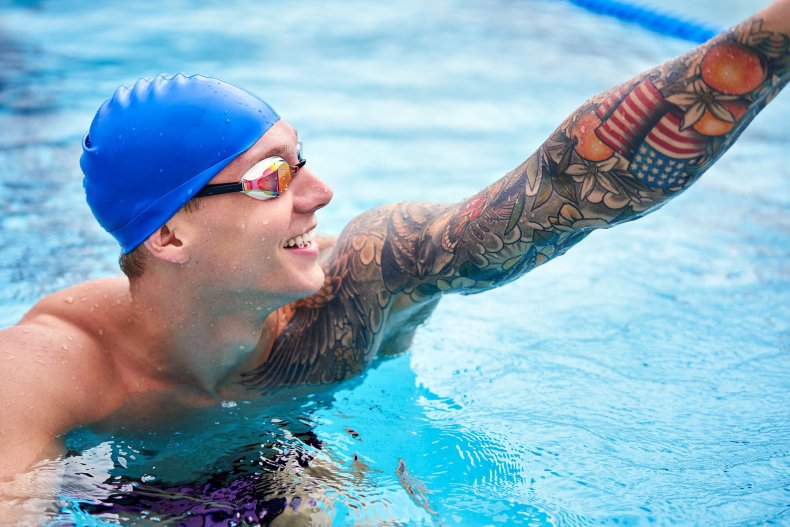 Caleb Dressel and Simone Manuel are Team Toyota athletes that will represent the U.S. in swimming at the games. Dressel won a gold medal on Sunday as a member of the men's 4x100 freestyle relay. Manuel took a bronze medal as part of the women's 4x100 freestyle relay team on Saturday.
Para cyclist, para cross country skier, and para biathlete Oksana Masters competes at an Olympic level in summer and winter sports when she's not driving a Toyota Highlander. The paralympian has competed at the Paralympic Games in 2012, 2014, 2016, 2018, and returns for the Tokyo edition to go head-to-head with some of the best road cyclists on the planet.
Toyota is also working with athletes to help them become better at their sport. Prior to the Paralympic Winter Games PyeongChang 2018, Toyota Racing Development (TRD), the engineers behind the Toyota Supra and Tacoma TRD Pro, worked with three-time Paralympian and Team Toyota alpine skier Danelle Umstead and her husband and sight guide, Rob, at a wind tunnel to provide feedback on body positioning, drafting and speeds. The relationship continues. TRD is collaborating with the U.S. Paralympics Alpine Skiing team to develop a sit-ski, which the team hopes will be used in competition in 2022.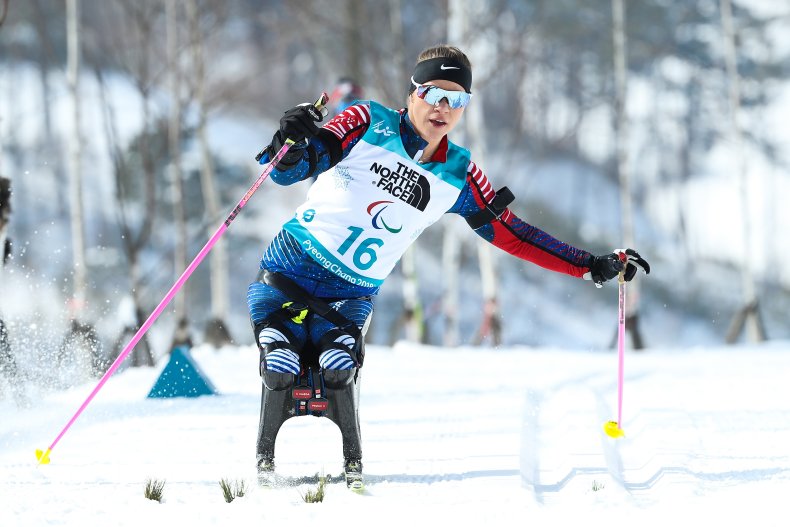 Additionally, in the U.S., Toyota works with 18 national governing sports bodies as a sponsor, a journey it began in March 2015. Its relationships include partnerships with US Speedskating; U.S. Figure Skating; USA Hockey and the U.S. National Sled Hockey Team; USA Curling; USA Skateboarding; USA Surfing; USA Swimming; USA Track & Field; USA Triathlon; the National Wheelchair Basketball Association; U.S. Masters Swimming; U.S. Paralympics Alpine Skiing; U.S. Paralympics Nordic Skiing; U.S. Paralympics Snowboarding; U.S. Paralympics Cycling; U.S. Paralympics Swimming; and U.S. Paralympics Track & Field. Toyota is also a partner of Adaptive Action Sports and Challenged Athletes Foundation.
Team Toyota isn't the only sports arena the automotive company plays in. Toyota serves as Concacaf's official automotive partner and has existing relationships with the New York Yankees, Texas Rangers, Houston Rockets, and FC Dallas.