Is Toys R Us Going Out of Business? Company Files Chapter 11 Bankruptcy—What You Need to Know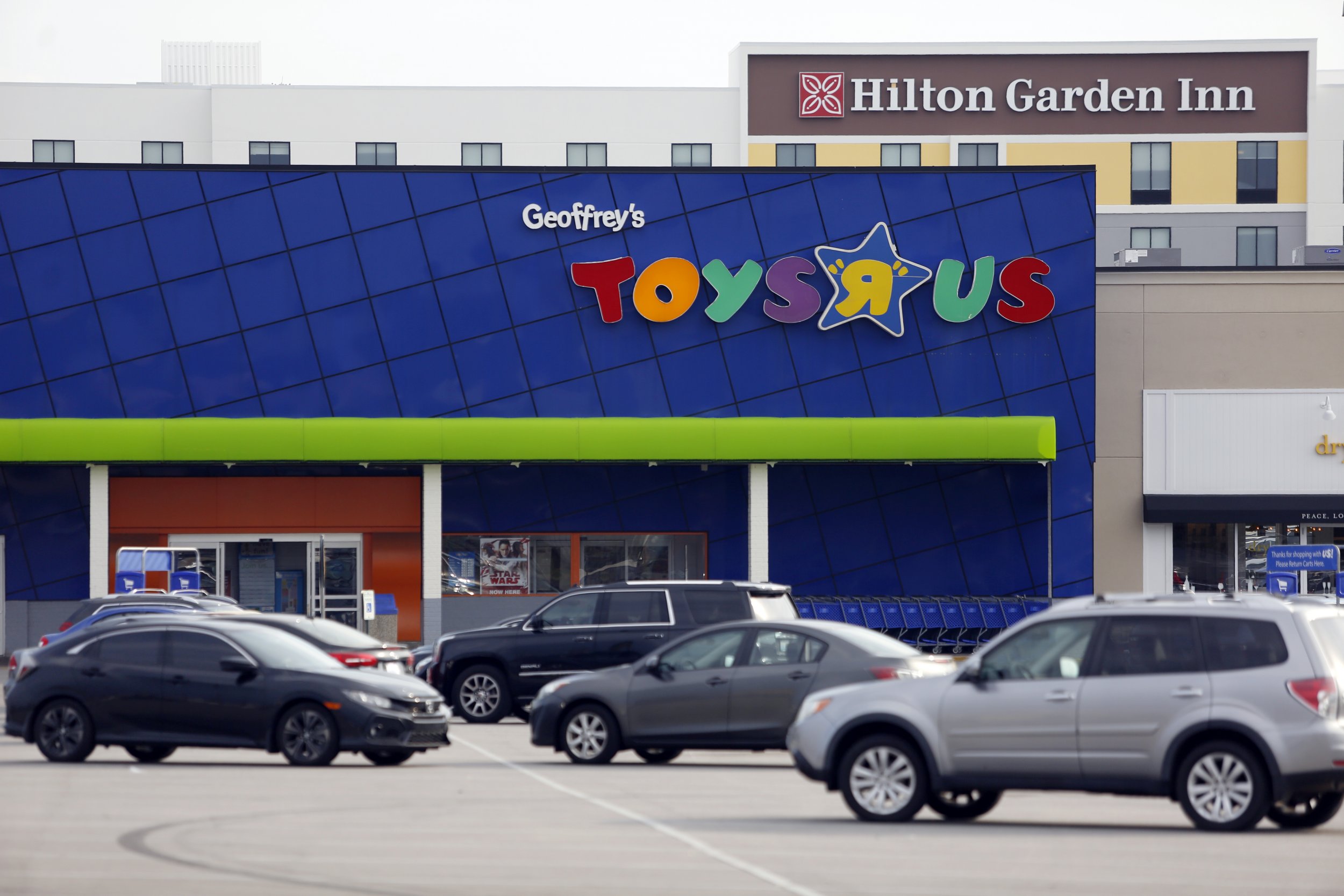 Toys R Us announced Monday night it has filed for Chapter 11 bankruptcy protection, to ensure that future generations of children will continue to experience the joy of visiting a toy shop and picking out a Barbie doll or a Power Rangers action figure.
The toy retailer filed for bankruptcy in a Richmond, Virginia, federal court. The company is around $5 billion in debt, according to CNBC and the New York Times.
The financial restructuring, Toys R Us hopes, will allow the company to alleviate its debt and continue to operate.
"Today marks the dawn of a new era at Toys R Us where we expect that the financial constraints that have held us back will be addressed in a lasting and effective way," company CEO Dave Brandon said Monday.
"We are confident that these are the right steps to ensure that the iconic Toys R Us and Babies R Us brands live on for many generations."
Toys R Us has struggled to compete with online retailers like Amazon.
The company was purchased for $6.6 billion in 2005 by Kohlberg Kravis Roberts, Bain Capital, and real estate company Vornado Realty Trust.
What is Chapter 11 and is Toys R Us going to close down?
A Chapter 11 bankruptcy filing does not necessarily mean Toys R Us stores are going to close down. There are 1,600 stores around the world and the company says they will continue to operate as usual.
A Chapter 11 filing offers a business protection from creditors it cannot pay while undergoing a reorganization. A creditor cannot attempt to collect its debt or take legal action if a petition is filed.
During this period of reorganization, companies will usually work to try and resolve their financial difficulties in order to remain in business.
If a Chapter 11 filing is approved by a court, it allows a business to reorganize its finances and allows for protection from creditors.
In the case of Toys R Us, the company said it has a commitment for $3 billion in financing from JPMorgan Chase and other companies. If approved by a federal court, the investment "is expected to immediately improve the company's financial health and support its ongoing operations during the court-supervised process," the retailer said.