Toys 'R' Us May Be Going Out of Business, 10 to 15 Percent of All Toy Sales Could Disappear Forever With It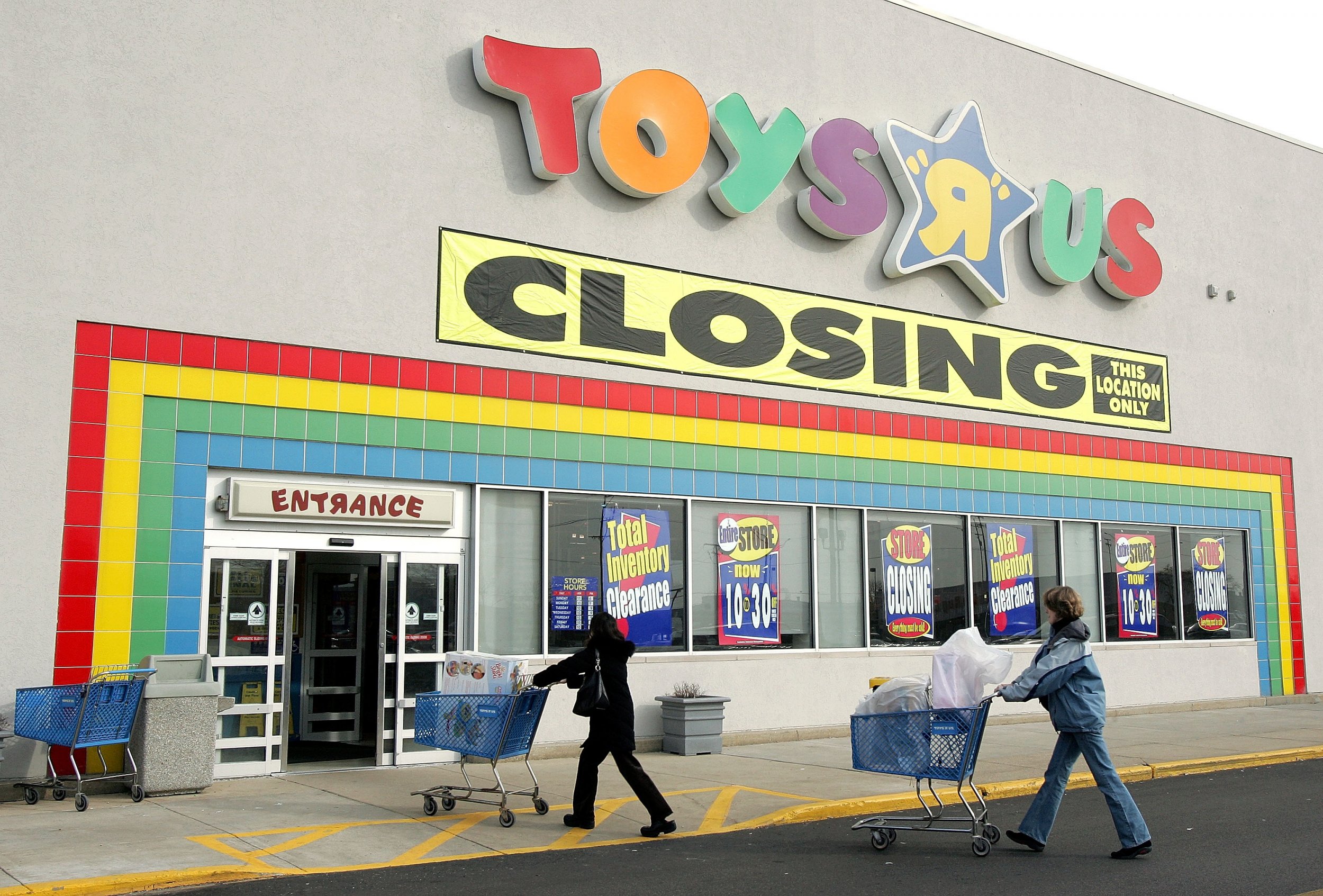 Parents may fantasize about floors free of children's toys—also known as landmines, some experts say—but that prospect may become a reality if Toys "R" Us liquidates its assets.
The iconic retailer entered bankruptcy in September and is now bracing for liquidation, according to Bloomberg.
Toys "R" Us only accounted for 15 percent to 20 percent of U.S. toy sales last year, with online retailers like Amazon Inc. siphoning off business, but if the retailer disappears, so will about 10 to 15 percent of U.S. toy sales, CNBC reported.
The company is set to lose significant ground in 2018 after a poor holiday season. It entered the year with 800 domestic brick-and-mortar locations, including both Toys "R" Us and the Toys "R" Us and Babies "R" Us, but it announced in February it would shutter 184 stores—23 percent of its locations—this year. The company has about another 800 stores worldwide.
People familiar with the company's liquidation talks told both Bloomberg and CNBC that the situation is "fluid."
A liquidation could also spell disaster for smaller toy companies. Toys "R" Us was large enough to stock products from smaller toy manufacturers in addition to the name brand companies like Mattel and Hasbro. If the retailer goes under, places like Amazon or big box stores like Walmart and Target will likely pick up those larger toy makers, but the smaller manufacturers could be abandoned, according to CNBC.
Stephanie Wissink, a research analyst for the investment banking firm Jeffries, wrote to investors on Friday saying she expected an increase in mergers and acquisitions of smaller toy makers if the retailer liquidates, CNBC reported.
Even so, both Mattel and Hasbro took hits in the stock market on Friday. Mattel Inc. was down 7.17 percent while Hasbro Inc. was down 1.76 percent as of Friday afternoon. Amazon, Walmart and Target's stocks were all up at that time.