Toys R Us Relaunches Website With New Target Partnership
Toys R Us has relaunched its website today, to go with its new Target partnership. Target Corporation and Tru Kids Brands, the parent of the Toys R Us brand, are partnering to support the Toys R Us shopping experience both online and instore.
Target will support Toys R Us with its toy assortment, digital capabilities and fulfillment services. Additionally, visitors to ToysRUs.com can click "Buy now at Target.com," where they will be taken to Target's product page to make their purchase.
The newly launched Toys R Us website features videos and articles covering toy trends, popular brands and products as well as product reviews and brand experiences. Current posts include "It's slime time! 8 slimy toys we love" and "5 super cute animal pals they will LOVE."
Toys R Us stores will return to the U.S., where the stores will be experiential spaces where customers can discover and interact with the toys. A selection of toys will be available for purchase, but for toys unavailable to buy instore, sales associates will assist customers in completing their purchase at Target.com. The stores will launch later this fall in Houston, Texas, and Paramus, New Jersey. According to CNBC, 10 Toys R Us stores are expected to open in 2020.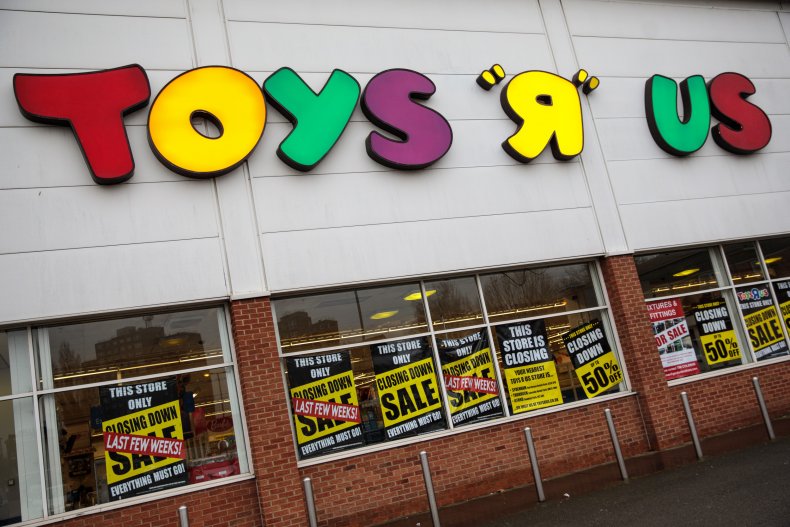 Target benefits will also be available to Toys R Us customers, such as free two-day shipping, same-day curbside or store order pickup and same-day delivery with Shipt. An online order can be ready for pick up or delivery to most U.S. households within one hour.
Additionally, customers will have access to Target Circle loyalty benefits, easy in-store returns and 5% off when using a Target REDcard.
Richard Barry, CEO of Tru Kids, said in a statement: "Our U.S. strategy is to bring back the Toys R Us brand in a modern way through a strong experiential and content-rich omnichannel concept.
"The foundation of that strategy requires the help of a retail industry leader and Target is the ideal retailer to support a new Toys R Us shopping experience, which is designed to provide families with endless ways to discover, play and enjoy toys."
Toys R Us was launched by Charles Lazurus in 1948, though the store was originally known as Children's Bargain Town, clarifies History.com. It was rebranded to Toys R Us in 1957. The brand faced various challenges such as the rise of e-commerce and changing toy tastes, resulting in Toys R Us closing its retail stores in 2018.
Target's origins date back further. In 1902, George Dayton founded Dayton Dry Goods Company, according to the Target website. It would go on to become a department store chain before rebranding as Target in 1962. Target is known as an affordable general merchandise retailer, with its slogan inviting customers to "Expect More. Pay Less."
Correction: This article previously stated that customers were unable to buy products at the Toys R Us stores. A selection of toys will be available to purchase instore, and customers interested in buying toys not available instore can purchase those products at Target.com.