'The Toys That Made Us' Brian Volk-Weiss Talks Challenges of Season 3
The popular Netflix series, The Toys That Made Us, returns with an action-packed new season Friday, November 15 to reveal even more surprising stories about our favorite toy brands. Past episodes of the series highlighted classics like Transformers, Masters Of The Universe, Barbie and more playful brands that shaped our youths.
Season 3 returns with four new episodes based on toy properties that exploded off store shelves in the '80s and '90s. Viewers can explore the secrets of Power Rangers, Teenage Mutant Ninja Turtles, My Little Pony and even the world of Wrestling.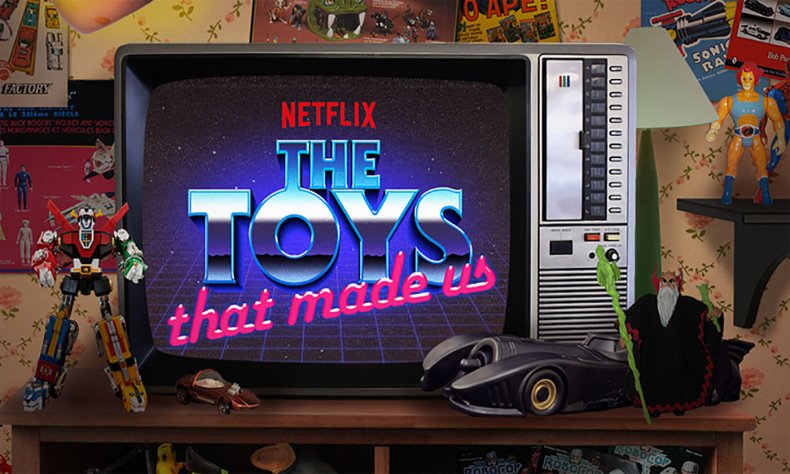 Newsweek spoke with show creator and director, Brian Volk-Weiss to discuss the challenges of creating this season and what's on the horizon, including the very first Netflix spin-off series, The Movies That Made Us.
With the show now entering its third season, a new problem arose that didn't appear in prior years. "One of the biggest challenges we had was, because the show has been out already, a lot of the people we were interviewing love the show," says Volk-Weiss. "They were giving us information based on what they assumed we wanted." The team benefits most when they are given the raw data and images to tell the story in their own style. "Because people kept thinking all we wanted was funny stuff, we had to spend a lot of time asking them to just give us everything," describes Vollk-Weiss. Once they were given everything, they could then decide what could be leveraged as a serious or funny topic. "That allowed us to do what we needed to do, but we obviously didn't have this problem in season one."
In celebration of the premiere, there will be simultaneous viewing parties across the U.S. and Mexico in 59 toy and comic book stores. Toy stores have claimed that, since the show's first season, sales of vintage toys featured in the episodes have risen exponentially. It only makes sense that these establishments would want to pay tribute in such a singular way. The idea came about via Brian's friend Rich and Larry, the owner of Blast From The Past, who suggested they debut the premiere in his store.
"What if we announce it and see if other stores wanted to," questioned Volk-Weiss. "We announced the premiere party, and we started getting all these emails and DMs on Instagram and Facebook." The director posted an image of a map with the stores that were interested, and it just grew from there. "We were getting dozens and dozens of inquiries, and then we announced a limited-edition poster. That's when it really kicked into overdrive," Volk-Weiss explains. Artist Brian Reedy came up with the poster's artwork on his own, and when he sent it to The Toys That Made Us, Volk-Weiss asked if he could make 200 more. Each store that participates in the release day celebration gets one of these signed and numbered prints.
With the success of the first two seasons of The Toys That Made Us, Netflix recently approved the very first spin-off show in the series' short history, aptly titled The Movies That Made Us. It premiers November 29 and consists of four episodes based on classic movies Home Alone, Die Hard, Dirty Dancing, and Ghostbusters. "It's a very similar show," says Volk-Weiss. "We use comedy, pathos and drama to tell the story with super deep dives just like we do with toys."
While creating this new series, another challenge developed for Brian's team. "With movies, there are DVD extras and behind-the-scenes [footage] for the past 30-40 years for some of these films," says Volk-Weiss. This is something that doesn't really exist for toys, so they really had to work hard to get unique information for the show. With a movie like Die Hard that's had multiple DVD releases with extra footage and dialogue, how do you make an episode for fans who have seen everything while still providing them something new? "That was the challenge we didn't have on any single toy brand," Volk-Weiss states. "We really had to work hard to get extra interesting information but also not negate the baseline information we needed to use to tell the story."
If you've loved the previous seasons of The Toys That Made Us, it's important to the show's creators that viewers go back and rewatch all the episodes again, especially if you want a future Season 4 to be produced. "Season 3 must do amazing if there's going to be another," says Volk-Weiss. "I always tell everybody to not take [anything] for granted, so people need to watch all four new episodes and they need to go back and rewatch the past, and please be very vocal about their love for the show." As a point of personal pride, we're still waiting on that Ghostbusters toy episode.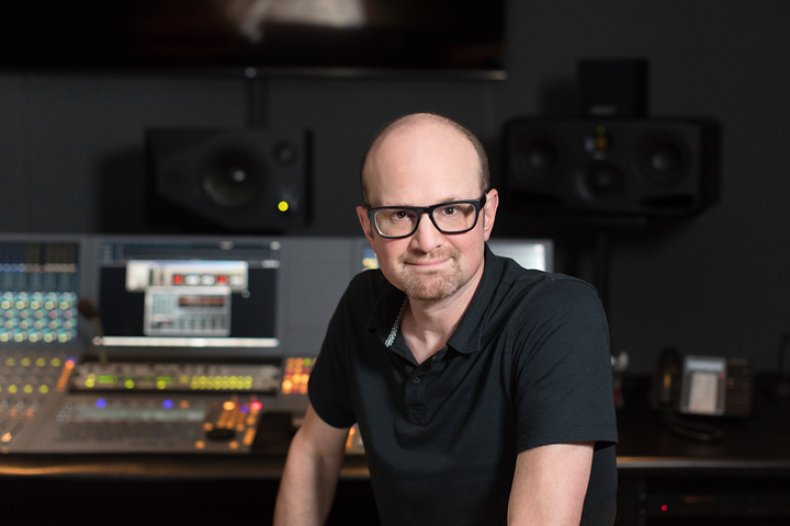 After watching all these episodes, you may wonder exactly what makes toys so meaningful? The mind behind the series has his own theory about this. "It's not about the toy," muses Volk-Weiss. "It's about the person and who that person was when they were little, versus who they are now." In other words, toys remind us of who we were when things were more innocent and fun in our lives. "That's what toys do," says Volk-Weiss. "They bring you back to who you were, before life became life."
Who's ready to relive their childhood and dive back into the exploration of your favorite toy properties? Which episode are you looking forward to most? Let us know in the comments below, and, if you have a massive toy collection from your youth, we'd love to see it.