Baltimore Ravens QB Trace McSorley Has a Surprising New Career—TikTok Star
A third-string quarterback who entered the NFL as a sixth-round draft pick probably doesn't seem the likeliest of people to become a viral sensation. Yet, Trace McSorely, who by all accounts is a nice enough person but also very average in terms of playing big league football, became just that over the past week thanks to a TikTok account from a young fan and one very catchy song.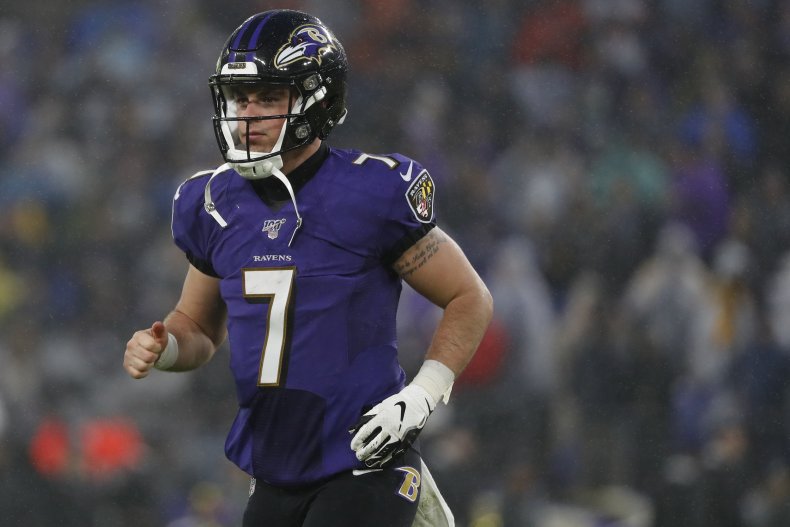 But let us go back a little.
The year was 2018, and life was simpler—the earth didn't seem so inevitably close to apocalypse and most people had never heard of Billie Eilish. Also, during this simpler time, Trace McSorely was the quarterback at Penn State, and a star at that, due to college not requiring all athletes on the field being the size of The Incredible Hulk or having the ability to throw the ball all that far.
McSorley was Penn State's starting quarterback at the time, at even in contention for a Heisman trophy. A super-fan/rapper known as Matty Fresh wrote the song "Trace McSorely" in his honor. The story may have ended there as a footnote in Penn State lore, if not for a Pennsylvania high school student named David James and (sort of) John Madden.
James found a playable Trace McSorley option on the Uber-popular "Madden NFL" game, and that is when a genius idea struck: He mixed together the choir-like vocals of Coolio's hit "Gangsta Paradise" with the hook from Matty Fresh's "Trace McSorely" and played it over the digital avatar of McSorely on "Madden" completing stellar play after play. He posted his creation on his TikTok account (@sorley_yt) and somehow racked up 100,000 views the first day.
McSorley on the "Madden Ultimate Team" setting is a MUT21 Core Silver card option, which is the worst mode on the game. He has 79 speed, 75 throw power and unremarkable accuracy (60 short, 54 medium, 55 deep). Yet, the meme boosted his stock and his Core Silver card is costlier than it has any reason being, with not a single card available to buy below 10,000 coins in the Auction store. (For comparison, other Core Silver quarterbacks in MUT will set you back for as little as 600 coins.)
While the Ravens actual starting quarterback, Lamar Jackson, handily beat the Washington team on Sunday, McSorley was taking over the Internet. The NFL even got in on the fun, posting on the league's TikTok account a video playing the McSorely song while explaining that Super Bowl star Patrick Mahomes of Kansas City is actually not the game's most popular quarterback.
If you still can't get enough "Trace McSorely" here's the original Matty Fresh composition: