Tracee Ellis Ross Reads Children's Book On Sexual Harassment For Men Who Just Don't Get It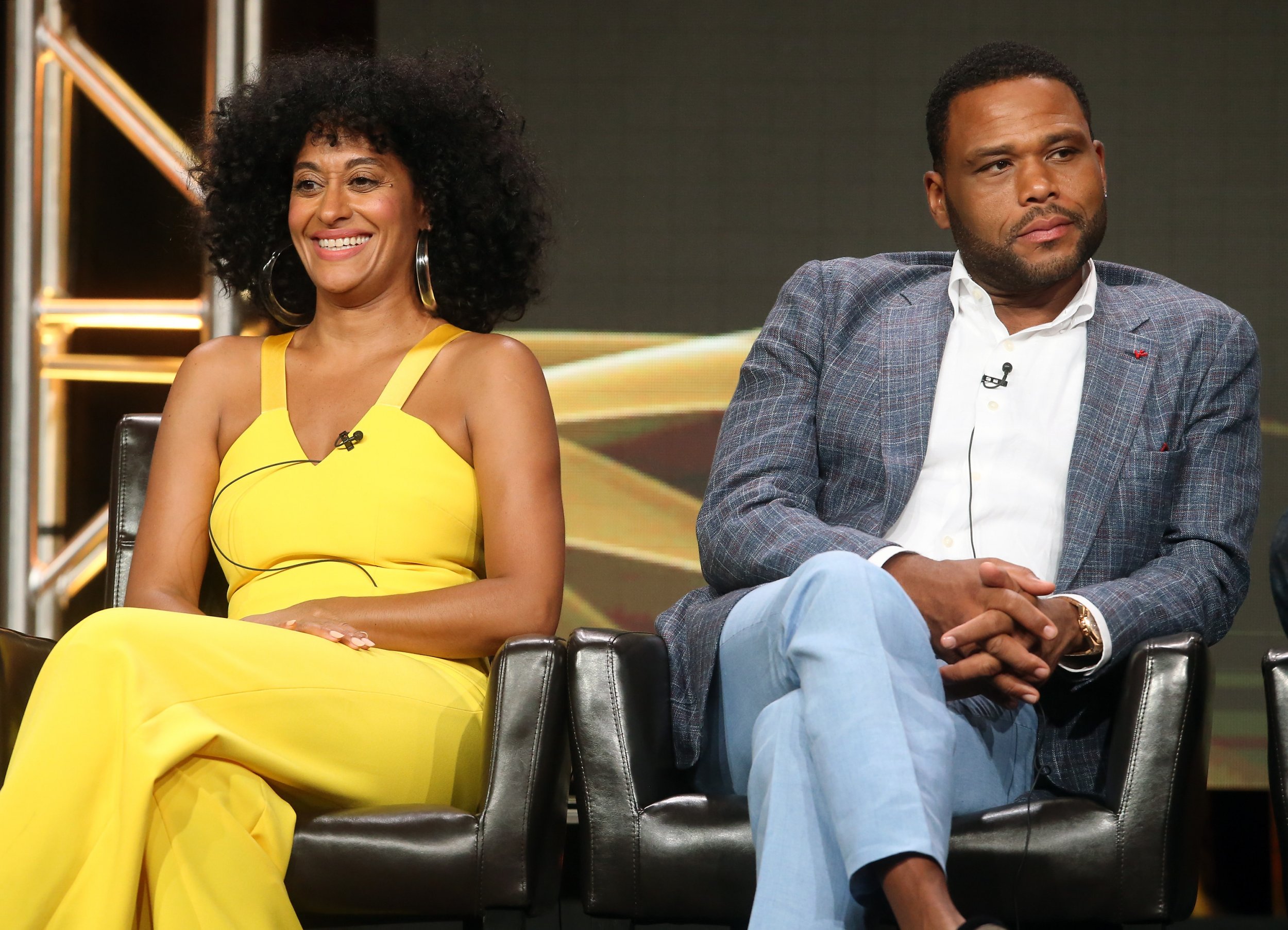 Amid a slew of sexual harassment allegations against powerful figures from Hollywood to Capitol Hill, actress Tracee Ellis Ross has written a children's book for "handsy men" who just don't get it.
The Black-ish star debuted her story on Jimmy Kimmel's late-night show, when she stood in for the host on Tuesday evening, explaining that harassment in Hollywood was a "systemic problem about the abuse of power that takes place across all industries, and had enabled a culture of inequity to persist for far too long."
Ross said she had written a book, with explainers so easy to understand that a child could follow, because the idea of harassment and consent "seems a bit confusing for a lot of men out there."
"Over the past few months, countless brave women have come forward to share their experiences, and while I'm not totally surprised by these stories, it seems like quite a few men are," Ross said, explaining the story was "kind of like a children's book for men that's going to make it really simple and just bring it back to the basics."
The Handsy Man book, which even rhymes, outlines things that people should not do if they want to avoid harassing others, and comes following allegations of sexual harassment or sexual misconduct against movie mogul Harvey Weinstein, actor Kevin Spacey, news anchor Matt Lauer, and multiple others in the entertainment, media and politics spheres.
"You may not compliment my butt, you may not call me 'ho' or 'slut.' And even if you're stoned or drunk, do not expose me to your junk. And if I am your employee, don't rest your hand upon my knee. No, I won't sit on your lap. I shouldn't have to say this crap!" Ross read to cheers from the studio audience.
The illustrations, which were drawn similarly to those in children's books, featured a man pulling his pants down in front of a woman covering her eyes.
"So Handsy Man, if you're still confused whether your behavior will be excused, I'll say it clearly, nice and slow. If she doesn't consent, the answer is NO," Ross finished.