Traces of Explosives Found on Remains of Victims in Egyptair MS804 Crash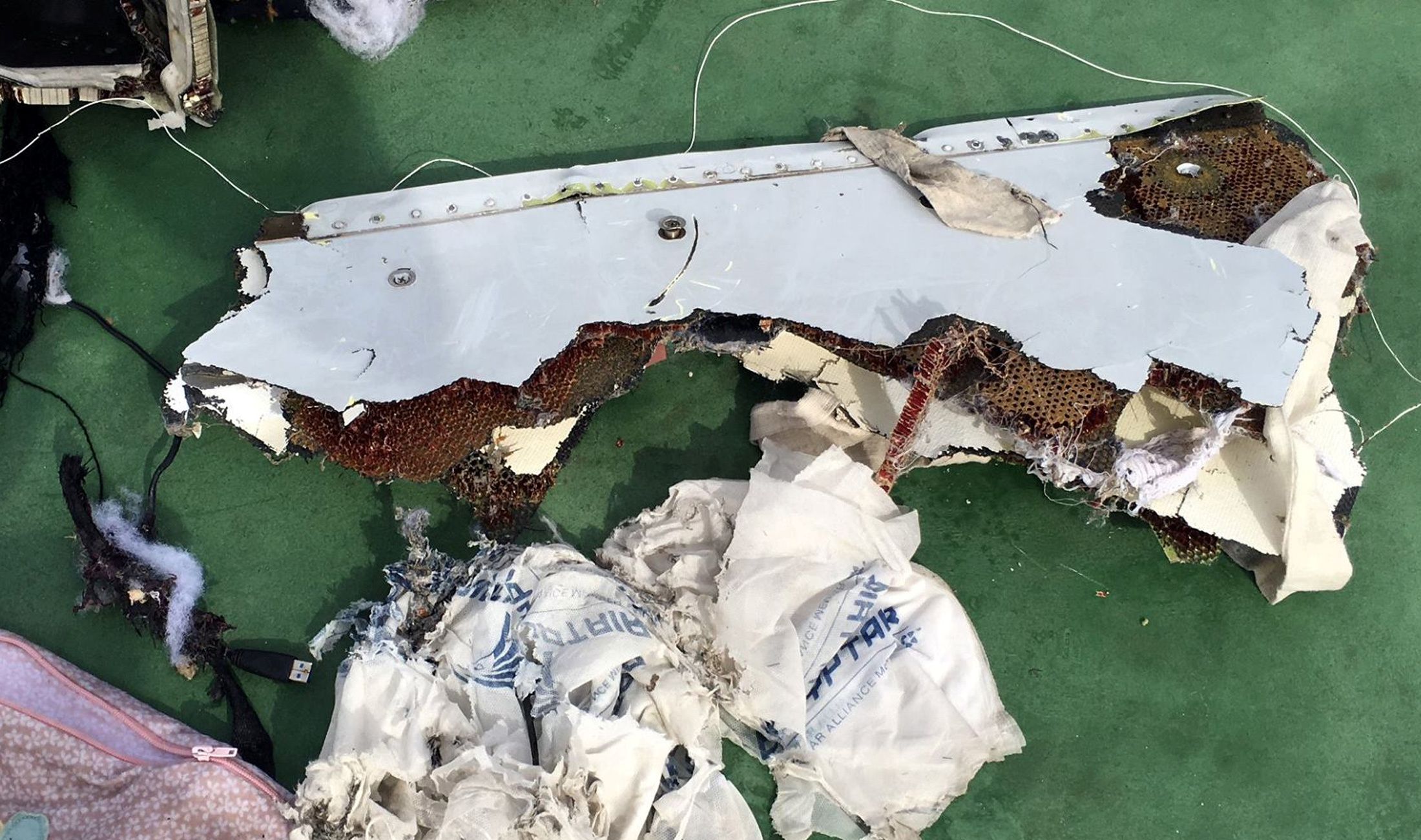 Updated | The Egyptian Aviation Investigation Committee has found traces of explosives on the remains of victims from the doomed Egyptair flight MS804 that crashed last May, it said on Thursday.
The Airbus A320 plunged into the eastern Mediterranean en route from Paris to Cairo on May 19. All 66 people on board were killed and the cause of the crash remains unknown.
French investigators have said that they had found trace levels of the explosive material TNT on the plane's debris but were prevented from further examining it, according to a report in the Paris daily Le Figaro. Egyptian officials denied that.
Audio from the flight recorder of the crashed aircraft mentions a fire on board the plane in its final moments and an earlier analysis of the plane's flight data recorder showed there had been smoke in the lavatory and avionics bay.
This is a developing story and will be updated as more information becomes available.