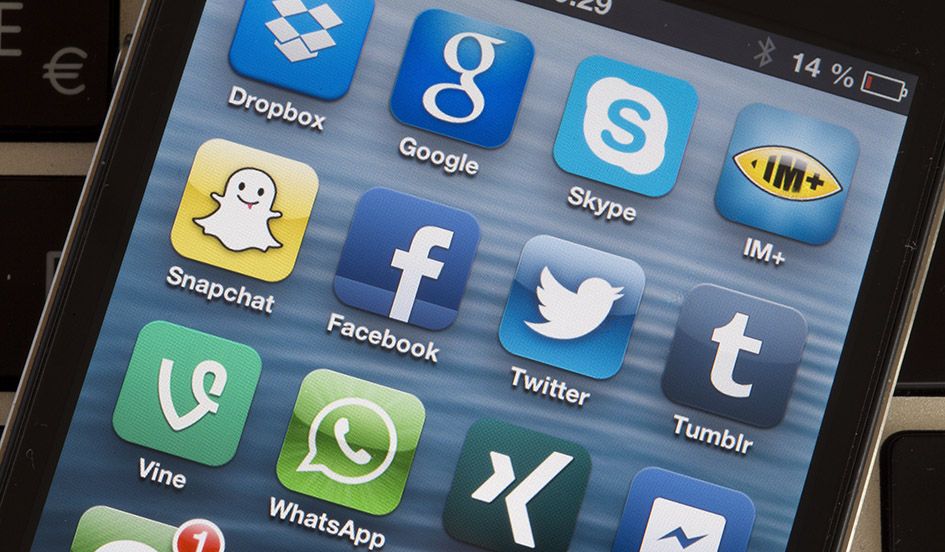 Updated | Back in June, as more and more presidential hopefuls started dropping their 2016 presidential campaign announcements, we started keeping track of which candidates were on what social network. At the time, Senators Rand Paul and Bernie Sanders were the most "social" of the bunch, with accounts on seven of eight major social networks. Now, with the campaign heating up and one Republican presidential debate under wraps, the social race is getting hotter as well.
Democratic front-runner Hillary Clinton was just one social account away from being tied with Paul and Sanders back in June, and we were waiting with bated breath for her to come onto the Snapchat scene. Sunday night, Clinton tweet-confirmed her Snapchat membership, bringing her social game up with Sanders and Paul:
But Clinton isn't the only one giving Paul and Sanders a run for their social money. On July 20, Ohio Governor John Kasich announced his presidential bid and came onto the scene with a presence on Twitter, Facebook, LinkedIn, Instagram, YouTube, Periscope and Snapchat. He's tied with Paul, Sanders and Clinton on the social front.
We'll keep you updated as the candidates continue to up their social media game, and as more politicians throw their names into the hat for the 2016 presidential race.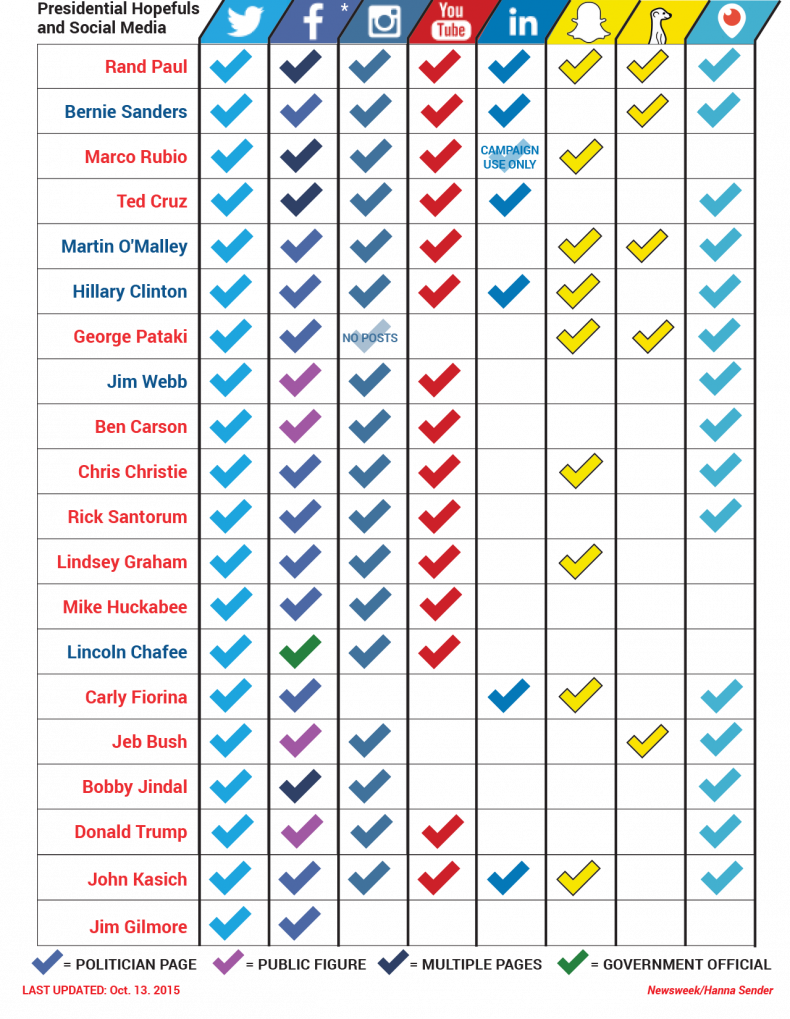 Update: This chart has been updated to include the Periscope accounts of candidates who joined the platform since we last refreshed it in August.