'I'm Tracking COVID-19 Cases in 950 U.S. Schools'
I am a theater teacher in Olathe, Kansas, which is just outside of Kansas City. I actually grew up in the district that I'm now teaching in. I was always a theater kid growing up and in high school I found I really liked directing small shows and seeing students' passion for theater grow. It was around then I decided I wanted to be a theater teacher.
After four years of teaching I got the opportunity to come back to my hometown district to work as director of theater at a brand new high school: Olathe West High School.
It's now our third year open as a school, but we were closed in March because of COVID-19. I was actually in a rehearsal for William Shakespeare's A Midsummer Night's Dream when we got the news that we weren't going to be coming to school the next day. I feel so bad for the students, especially seniors, who haven't been able to perform in the show this year.
Our school has now delayed opening until September 8 and teachers weren't scheduled to return to school until August 20th. As a result, I was feeling a little anxious about having so much time on my hands and feeling uncertain about what going back to school would look like. Normally, I would be planning and getting my classroom ready for the fall semester at this time, so I wasn't feeling like I was being very productive.
My spreadsheet logging COVID-19 cases in K-12 schools in the U.S. really started out of curiosity. I was seeing a lot of news articles shared on social media about schools that had already re-opened in places like Georgia and Indiana, and I was seeing in these news articles that there were cases of kids getting sick with COVID-19. I just wondered to myself how widespread this was and whether it was confined to the few schools I had read about in the news articles I had seen. I started doing a little more research and realized that cases of COVID-19 in schools were more widespread than I had initially thought.
I'm kind of a spreadsheet nerd; I like collecting information and organizing it. So I started logging the news articles covering cases of COVID-19 within schools in a spreadsheet on August 7. It was shocking to me that as far as I could see, no one was compiling this information on schools when I started looking into it.
My policy is that each reported case has to come from an official news article, with many coming from local news. But as I shared the spreadsheet with more people, I started to get a lot of messages with stories from people who were reporting cases in their district— ones that had not been officially confirmed in the news. So I have since added a section of unverified cases.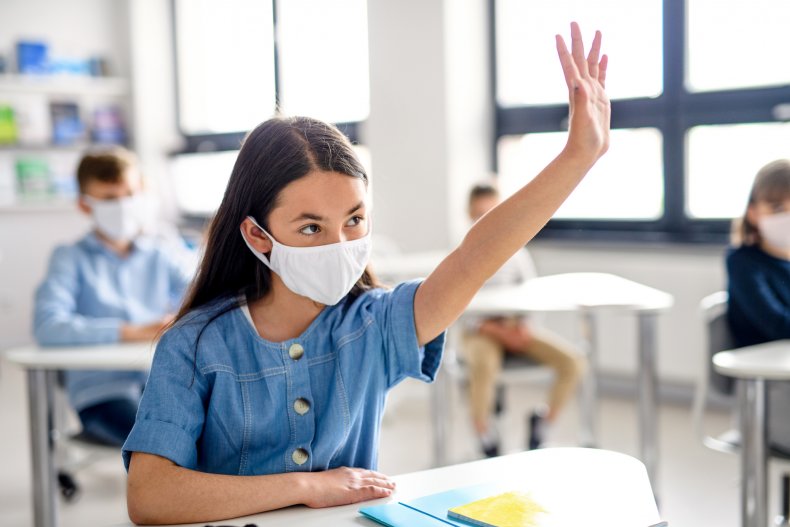 The cases can include anyone who is connected to the school building: students, teachers, administrators, superintendents, cafeteria workers, bus drivers or custodians. Essentially anyone who would be considered employed by the school district or is a student of that school district.
In March, before schools closed across the U.S. there were many COVID-19 cases in schools, then the number of cases appeared to have slowed. But around June, summer sports activities started happening again—such as athletic conditioning and football practices. Typically it seems that school related activities are the ones that can be impacted. So, I have been logging cases from any events that are school supported; proms, graduations, sports events and practices, athletic conditioning, summer schools and any teaching and professional development that occurs before students are back at school. It's all public information that's out there.
I was shocked to see how widespread the cases were across the U.S., so that's when I decided to start sharing the spreadsheet with my fellow Kansas colleagues and my district board of education. The response from my Kansas colleagues was shock, and they also wanted others to see it. So, I started joining some other state's Facebook groups for teachers and sharing it around and then it really blew up from there.
People have asked me to add the percent positive rates for each state or what measures are being put in place in each state to mitigate the virus, but I just haven't had time. I'm receiving up to 600 articles per day covering different COVID-19 cases at schools across different states.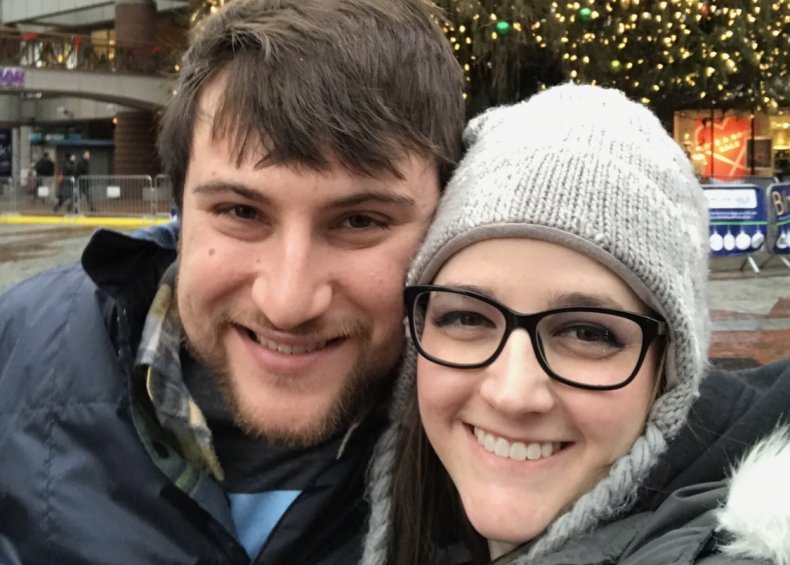 As more people heard about what I was doing, I began to receive so many article submissions each day that I simply couldn't get through all of them. I was spending around 12 hours a day, and some days 20 hours, trying to log all the cases. Because this is a grassroots effort, I soon realized there was no way I could do this and maintain the same level of commitment because I knew I would be starting back to school on August 20.
I put a call out in various teacher groups I'm in on social media, asking people to email me if they could help—I got a flood of responses. I now have around 40 people helping me log news articles and their data in the spreadsheet. Each person is assigned to a state and I will send them articles from that state so they can check and upload the information. I have 958 schools and 3,148 COVID-19 cases logged, including cases that date back from March, on my spreadsheet as of now. I'm certainly learning a lot—having all those people on a spreadsheet at once can make it crash!
People in many states have been really grateful to have access to this information and we were all shocked to see the scope of the cases across the U.S. A lot of teachers have thanked me for putting this together, but they have also said that it's sad I have to be the one to do it.
I realize that I am relying on information from news organizations and school districts they have talked to, but I have done my best to curate the most credible sources available.
My goal from the very beginning has just been to have transparency of information. I don't have a stance on this one way or another, I just found this information interesting so I thought others would too.
This spreadsheet was partly to help inform and assist making those data based decisions. Of course, I would urge all school districts to make data informed decisions of their reopening plan. My own school board has responded and thanked me for the resource.
But the reality is, a lot of schools will start opening over the next few weeks and it's likely there will be more cases. I'm very aware that I'm not equipped to keep up with more cases being reported, so I am now working with organizations to have this project transferred over to be managed by them.
I believe it's important that if people are concerned about cases not being reported in their area they should reach out to their local media because it can help create more transparency in the community. I just happened to be the first person who made an attempt to catalogue all of this information.
It's important work but it can be depressing to learn about these things. It's not exactly rainbows and cupcakes! I am overwhelmed, firstly by the response but also by the number of cases that are being shared.
Because I do have my day job as a teacher to focus on now, my hope is that my spreadsheet will continue to grow, track cases in schools and provide information for people in our communities who wish to access it.
Alisha Morris is director of theater at Olathe West High School, in Olathe, Kansas. She studied BSE speech and theatre education at the University of Central Missouri and has an MA in Theatre Studies from the University of Houston. You can see her spreadsheet of K-12 COVID-19 cases in U.S schools here. A map of the data she has collected can be found here.
All views expressed in this piece are the writer's own.
As told to Jenny Haward.