Tracy Morgan in Intensive Care After Accident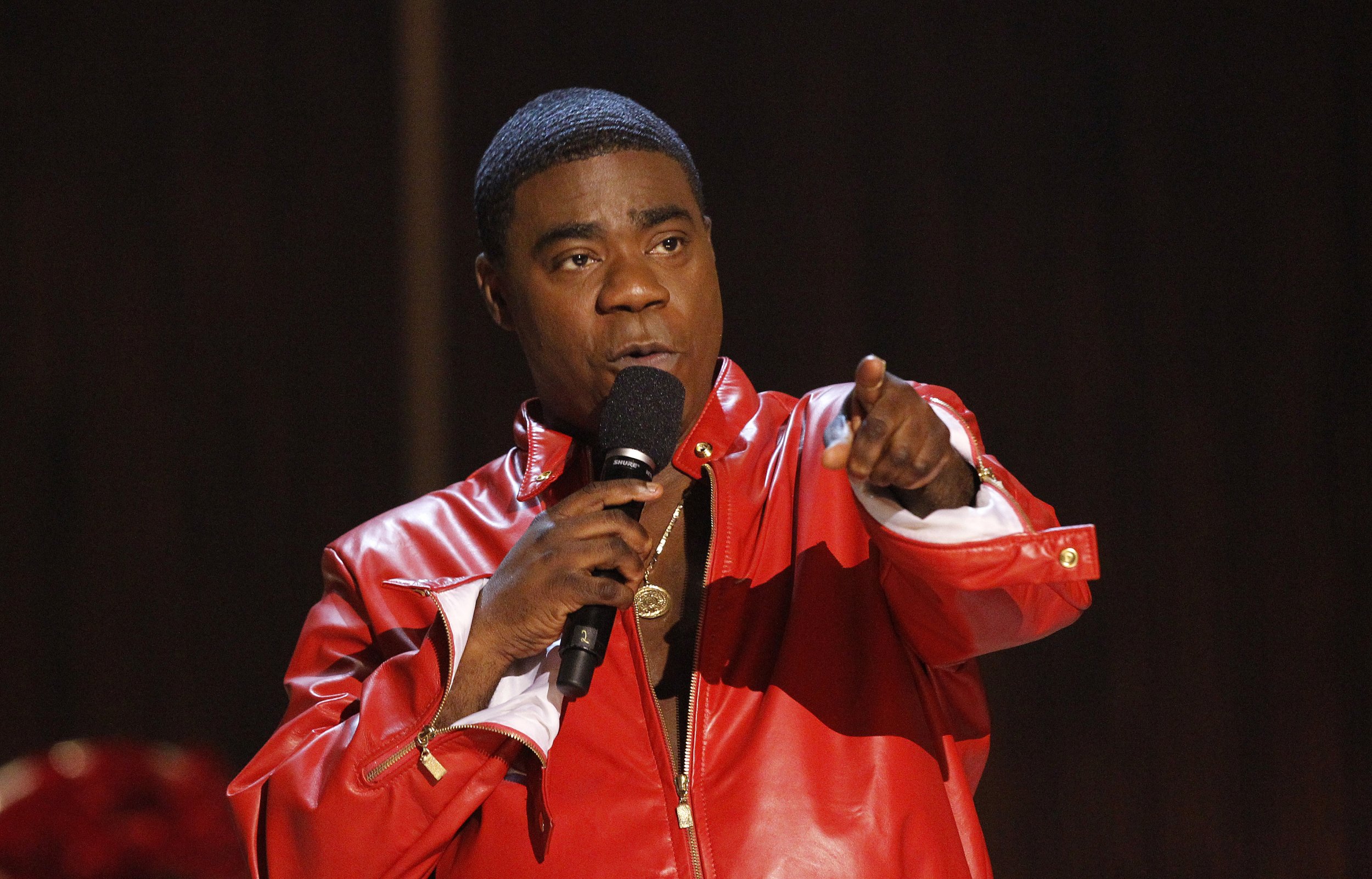 (Reuters) - Actor and comedian Tracy Morgan, best known for his roles on "Saturday Night Live" and "30 Rock," was critically injured when his limo bus overturned in a multi-vehicle crash in New Jersey early on Saturday morning, police said.
Morgan, 45, was taken by helicopter to Robert Wood Johnson University Hospital Center in New Brunswick, New Jersey, in critical condition and was in intensive care, said Gregory Williams, a state police spokesman.
Another passenger on the limo bus was killed in the accident on the New Jersey Turnpike involving the bus, two tractor-trailers, a sports utility vehicle and two other vehicles. The accident occurred at around 1 a.m. on Saturday morning near Cranberry Township, Williams said.
Six other people besides Morgan were injured, Williams said.
Morgan remained in critical condition late on Saturday morning, his spokesman said.
"His family is now with him and he is receiving excellent care," spokesman Lewis Kay said in a statement. "We don't anticipate much of a change in his condition today."
Several of Morgan's celebrity friends, including comedians George Lopez and Andy Richter, posted messages of support on Twitter on Saturday.
"Stay strong Tracy Morgan," the hip-hop mogul Russell Simmons wrote in a message. "We love you."
'TURN IT FUNNY' TOUR
Morgan was on the road for his "Turn it Funny" stand-up comedy tour. At the time of the crash he was returning from a performance at a casino in Dover, Delaware, on Friday night, his spokesman said. He had been due to appear on Saturday in Charlotte, North Carolina.
Morgan is one of best known black comedians in the United States, shooting to fame with roles on "Saturday Night Live" that often poked fun at racial prejudices.
The comedian, a native of New York City, spent seven years on SNL before leaving the cast in 2003. He went on to star in the sitcom "30 Rock" for seven seasons, playing an unhinged, reckless comedian called Tracy Jordan in a network television satire that caricatured his SNL days.
"30 Rock" also skewered Morgan's sometimes inflammatory stand-up routine - on more than one occasion he has publicly apologized for making jokes about gay and disabled people.
Morgan, a diabetic, had a kidney transplant in 2010.
Peter Haigney, a spokesman at the hospital where Morgan was being treated, said the hospital was treating a total of four people from the accident, three of them in critical condition.
He gave no other details and referred queries about Morgan to the actor's publicist.
Police said they were still investigating the crash, and whether alcohol was involved.