Trump's Trade War is 'Killing' American Manufacturing, Prompting Potential Moves to Mexico: Report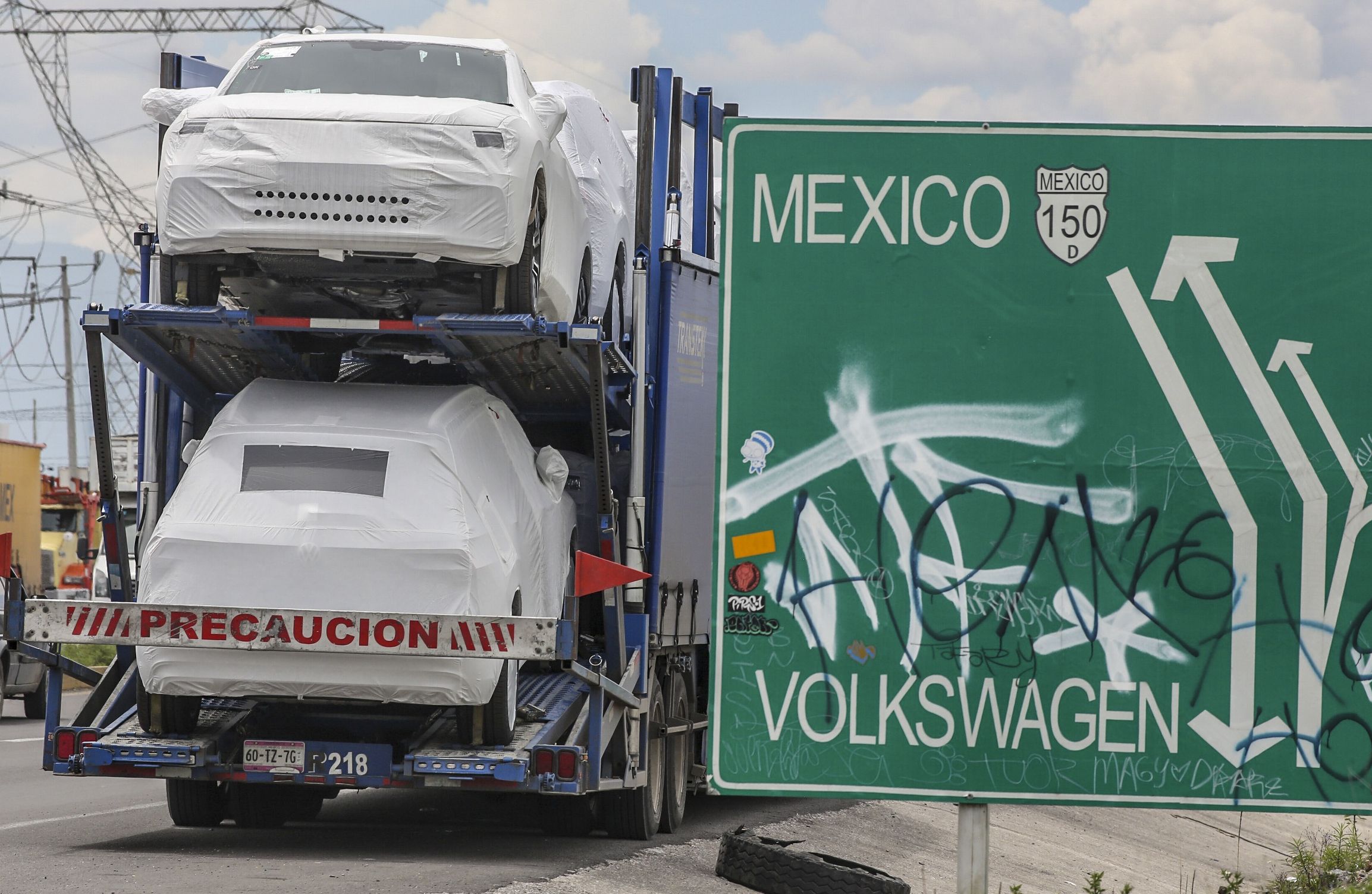 Small midwestern companies are being forced to pursue moving to Mexico to avoid tariffs levied in President Donald Trump's trade war, according to reports.
EBW Electronics and Bilco Products are just two of the businesses in the western part of Michigan mulling moves to Mexico amid Trump's trade war that has jacked up the price of Mexican and Chinese made products used to conduct daily operations, according to a Sunday New York Times report.
Despite the president's repeated attempts to paint the U.S. as a victim in the global economy, U.S. factories that have long purchased steel and aluminum from other countries are struggling to pay the extra costs of Trump's high tariffs on these products.
Trump has imposed 25 percent tariffs on imports of steel and 10 percent tariffs on aluminum as weapons in a voluntary trade war that he has chosen to provoke, apparently based on popular misconceptions about international trade that propagate online, particularly among the far-right. And now businesses like EBW Electronics are considering moves to Mexico as they struggle to pass these new costs onto customers.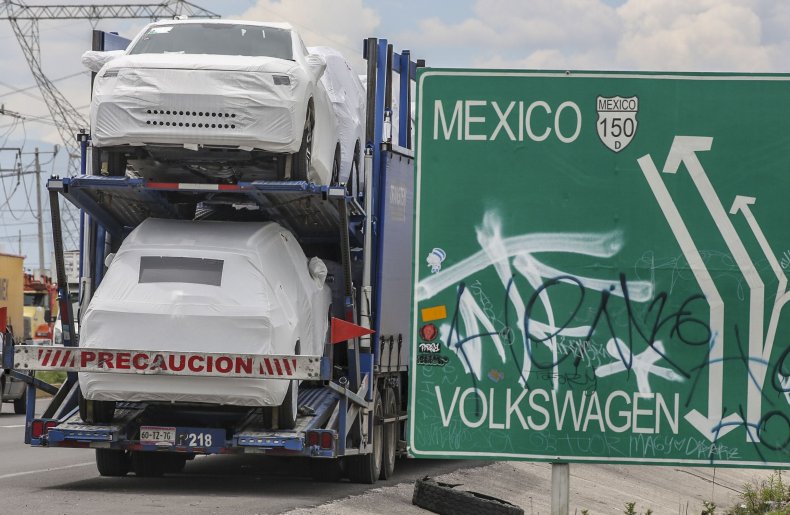 Trump says his tariffs are intended to force multinational companies to make their products in the U.S. instead of purchasing items such as steel and aluminum from counties such as China or Mexico. But in reality, the president's tariffs are threatening current jobs in America by strangling small businesses' costs.
"It's a tax that comes right off the bottom line," EBW's president, Cory Steeby, told the New York Times Sunday. "It totally incentivizes you to move out of the United States and build either in Canada or Mexico. These are active conversations right now."
Trump's tariffs on these products are particularly hurting American industries that have become increasingly more dependent on goods from countries such as China. In 2009, U.S. factories imported around 20 percent of their electronic products and computers used in their day-to-day operations, according to a United States International Trade Commission report. In 2016, that number increased to more than 25 percent. Manufacturers say that is because China makes components that are so complex, and which have such slim profit margins, that nobody in America wants to make them.
LeBlanc and Steeby told the Times the family-owned business has remained in Michigan despite dozens of companies around them fleeing to Mexico in the past few decades. But now production costs that have been jacked up by Trump's tariffs are pushing them to also move to Mexico.
"It's killing us," said EBW Electronics chairman, Pat LeBlanc, 63, a member of the Republican Party who voted for Trump in 2016. "I just feel so betrayed. I f we fail because the company is being harmed by the government, that just makes me sick."
Another Michigan business owner, Tom Sligh of Bilco Products, said he is standing by the president having grown up in a family-owned furniture business that closed in 2005 because of imports form China. "Even though it's hurting me, I hope we have the guts to stick it out," he said of the tariffs which have increased costs by 10 percent -- a cost the company has been unable to pass onto consumers.
Instead, the company cut Christmas bonuses for factory workers.
Larry Kooiker, president of Agritek and a Trump voter in 2016, called the president's trade war "a disaster." He noted U.S. steel companies are profiteering at his expense under the tariffs. "They are very much taking advantage of the situation. As soon as they are not squeezed, they become the squeezer."
On Monday, U.S. and Chinese trade negotiatators are set to meet in Beijing to dampen trade hostilities.