Trader Joe's Recalls Packaged Fish From Stores in 20 States
The U.S. Food and Drug Administration (FDA) has announced the recall of halibut in Trader Joe's stores across 20 states because of undeclared wheat and milk allergens. Seattle-based Orca Bay Foods has recalled 4,450 pounds (356 cases) of 10 oz. retail box Trader Joe's brand Gluten Free Battered Halibut.
The product has a label of SKU 00503822. The reason for the recall is that it contains undeclared wheat and milk allergens. The packaging did not reveal the presence of those allergens. Anyone who has those particular allergens runs the risk of serious or life-threatening allergic reaction if they consume this product, according to the FDA.
The affected halibut was sold at Trader Joe's stores in these states: Connecticut, Illinois, Indiana, Iowa, Kansas, Kentucky, Maine, Massachusetts, Michigan, Minnesota, Missouri, Nebraska, New Hampshire, New York, Ohio, Rhode Island, Tennessee, Vermont and Wisconsin.
The product was packed in 10-ounce retail carton boxes, and the affected code 537312620 Best If Used By Nov 5, 2021—is located on the box end.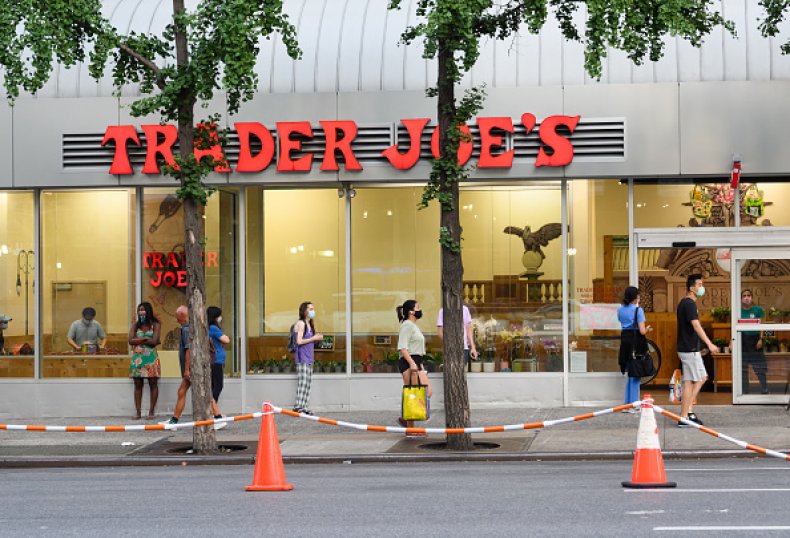 There have been no reported illnesses as of this report. Anyone who has purchased this product are urged to return it to the place they bought, and they will get a full refund. Consumers can call the company at 1-800-932-ORCA (6722), Monday-Friday, 8 a.m.—4:30 p.m. PST.
Food recalls for allergens are nothing new, according to the FDA's website. In August of this year, there was a mass recall of onions that caused an outbreak Salmonella Newport infections. The recall not only affected red, white and yellow onions, but also certain cheese dips, salsas and other products that used these onions.
In November, the FDA listed the recall of certain vegetables from Mann Packing Co. that had possible health risks. These included veggie power blends, tofu shiitake slaw, vegetable trays, a mushroom blend and ranch cups with cauliflower.
And in December 2019 through January 2020, there was a recall of hard-boiled eggs. These various egg recalls ranged across many businesses and products, from egg salad sandwiches to salads and remoulade, snack kits, veggie ramen with hard-boiled eggs, protein packs and cornbread and stuffing mixes.
The FDA constantly tests and monitors products for any recommended recalls. The most prominent recalls of 2020 were hand sanitizers following the COVID-19 global pandemic. Many hand sanitizers manufactured and shipped, mostly from Mexico, were found to contain methanol, which is not recommended. There were other hand sanitizers made in the U.S. that were also recalled.
Within four months, more than 150 hand sanitizers had been recalled because of their potential hazards to humans. This included ingestion of the product, which could be fatal.