Trader Joes, Walgreens, Kroger Recall: Health Alert Issued For Salads, Wraps Over Cyclospora Concern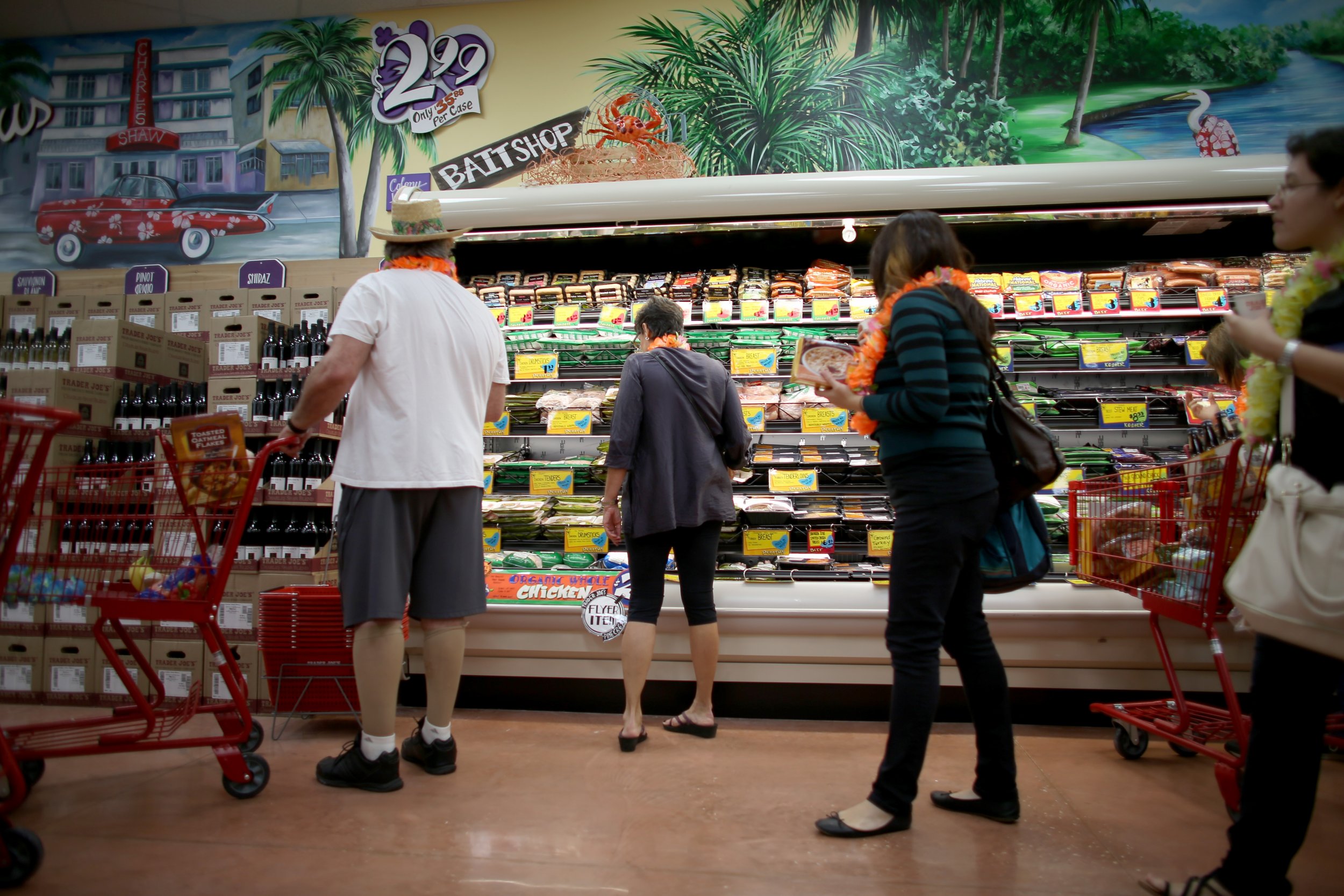 The Food Safety and Inspection Service (FSIS) issued a public health alert on Monday for some salads and wraps containing beef, pork, and poultry that were distributed by Caito Foods and sold at Walgreens, Trader Joe's and Kroger over a concern about contamination with Cyclospora.
Cyclospora is an intestinal illness that is contracted after consuming food or water that is contaminated with the parasite Cyclospora cayetanensis, according to the Center for Disease Control and Prevention (CDC).
Products that were possibly exposed were produced between July 15 and July 18 and had "best by," "enjoy by," "best if sold by," or "sell by" dates ranging from July 18 to July 23, according to the FSIS release.
If the product is part of the health alert, the establishment number "EST. 39985 or P-39985" will appear inside or next to the United States Department of Agriculture (USDA) mark of inspection. A list of salads and wraps that people are urged to throw away or return to the store include:
Roast Beef Wrap
Chicken Caesar salad
Santa Fe Chicken Salad
Cobb Salad
Chicken Caesar Wrap
Chicken Tarragon Wrap
Caito Foods received a notification from Fresh Express, their lettuce supplier, that the chopped romaine used in some of the salads and wraps was being recalled. Caito Foods and the FSIS are working together to remove the products from commerce.
A person usually starts experiencing symptoms such as diarrhea, loss of appetite, weight loss, and fatigue about a week after they become infected and symptoms can last from a few days to longer than a month.
So far, no illnesses have been reported, according to a press release published on the Trader Joe's website. However, since symptoms are also similar to the flu, the FSIS explained it can take up to six weeks for someone to report the illness. Cyclospora is treated with a combination of two antibiotics and the infection is usually not life-threatening.
In July, McDonald's removed salad options from 3,000 locations after customers in multiple states developed cyclospora infections and became ill. Salads were pulled from locations where people developed the infection and also ones where no illnesses had been reported because they both use the same lettuce blend supplier.
On Wednesday, USDA Commissioner Scott Gottlieb tweeted that the Food and Drug Administration (FDA) positively confirmed cyclospora was present in Fresh Express salad mix that was used in McDonald's salads sold before July 13.
"This positive sample is a first for an FDA cyclosporiasis produce investigation," he tweeted, adding that a new lab method had been implemented. The USDA urged anyone who was concerned about possibly being infected to contact their healthcare provider.
SaveSave