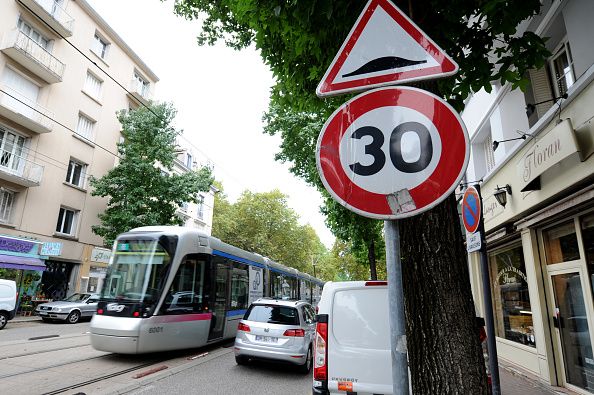 Speed limits will be reduced on highways in France after the government determined that lower speeds would counteract the rise in road deaths in recent years.
Related: Pedestrian Deaths in New York and San Francisco Are Down, but Cyclist Deaths Are Up
Nearly 3,500 highway deaths occurred in 2016, a number that has been increasing since 2013. The rise in road deaths has alarmed lawmakers for several years, but public opposition prevented lowered speed limits until now. On two-lane highways, the limit will be reduced from 90 kilometers per hour (56 mph) to 80 kmh (49 mph), starting in July.
"There are 3,500 deaths and 70,000 injured each year—70,000! After decades of progress, the toll is getting worse," French Prime Minister Edouard Philippe told the Journal du Dimanche newspaper. "If saving lives means being unpopular, I'm willing to be."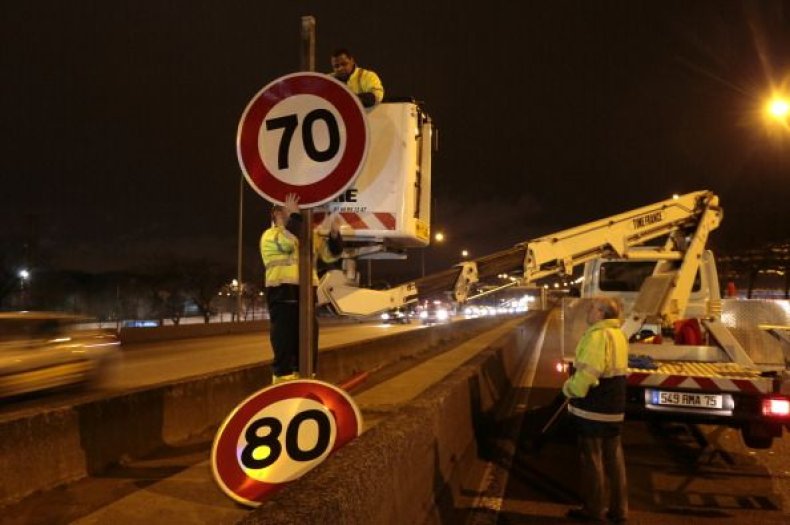 About 55 percent of road deaths happened on "secondary roads," two-lane roads without a guardrail in between, and 32 percent of those fatal accidents involved "excessive or inappropriate" speed, according to the government report. The government claims that reduced speed limits could save 350 to 400 lives per year, according to The Guardian.
Lowered speed limits were credited with bringing pedestrian deaths to an all-time low in San Francisco and New York City earlier this week, where lawmakers implemented a program called Vision Zero to combat rising traffic deaths. The program, which uses lowered speed limits and altered street designs in an effort to make roads safer, has been in effect in the last several years, in response to the national trend in which traffic deaths are on the rise. But not every city involved with Vision Zero has brought their numbers down, and cyclist and motorcyclist casualties did not improve in New York.
There is fierce opposition to the new lowered speed limits in France and some drivers see the change as an overstep in government regulation. Opponent groups, such as one called 40 Million Drivers, have argued that dangerous behavior of drivers and road quality are more of a problem than the speed limits themselves.