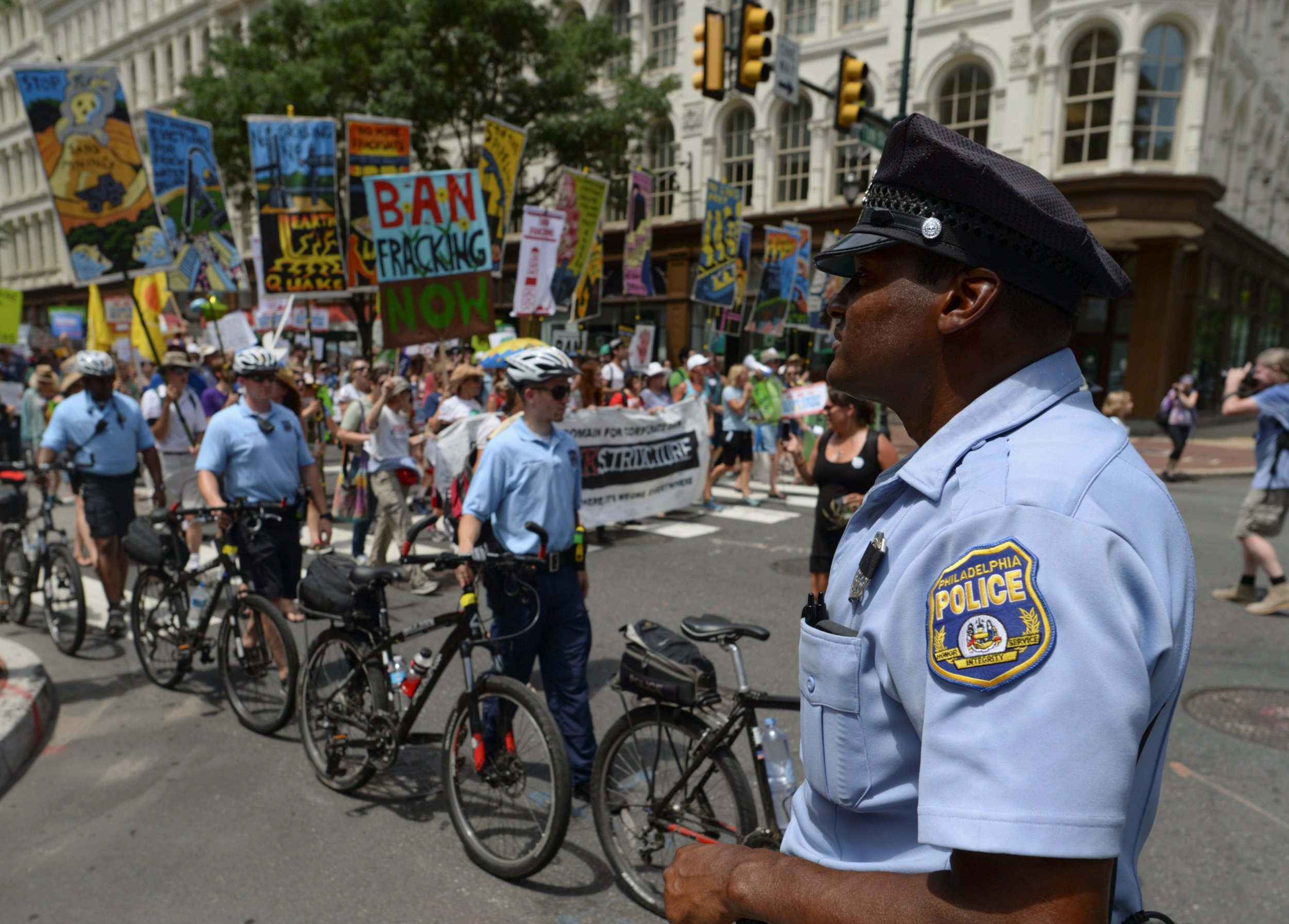 Traffic around the Democratic National Convention this week in Philadelphia has been "nuts" and a "mess."
That's how a New Jersey–based Uber driver, who requested anonymity so as not to jeopardize his job, puts it. He chose to work in Philadelphia this week because he thought he would make more money than in New Jersey.
But traffic has been an enormous problem. The convention-related customers he has driven so far this week include a Newsweek reporter and a man who needed a ride home Monday night from the Wells Fargo Center.
The driver says he has avoided the area surrounding the arena. "I don't want to go there. To get in," he says as he rolls his eyes, "you'll see."
The driver worked Monday from noon until about 10:30 p.m. He started working Tuesday at 7 a.m., expecting to work late into the night. He says the hotel he's staying at is his car.
Michelle Torres, a delegate from North Carolina, agrees that traffic is terrible. It took her at least 90 minutes to travel from her hotel to the arena, she says, and the trip should have taken far less time.
Congested roads, bus detours and unexpected disruptions are expected to continue throughout the week. The Southeastern Pennsylvania Transportation Authority, the regional public transportation system, planned to operate extra service on the Broad Street Line subway, which provides access to the Wells Fargo Center. As the convention got underway Tuesday afternoon, at least a dozen bus routes operated on temporary detours throughout the city.
Either way, the Uber driver says he might not stay for the rest of the week. "If I earn more today, I'll come back tomorrow," he says. "If not, I'll return home to my wife."