Traffic Stop Shootout Leaves Two Dead, Officer Injured in San Antonio
Two people were killed and two others injured, including a police officer, after a "routine" traffic stop quickly became a shootout in San Antonio, Texas on Friday.
San Antonio Police Chief William McManus said that dashcam footage revealed that the driver of a pickup truck suddenly started firing at an unnamed officer who had been speaking at the driver's window for over a minute during a traffic stop at around 11:30 a.m. local time. McManus said that the officer, a 5-year veteran of the police force, was shot in the hand before returning fire, killing two men seated in the front of the car and injuring a woman who was seated in the back.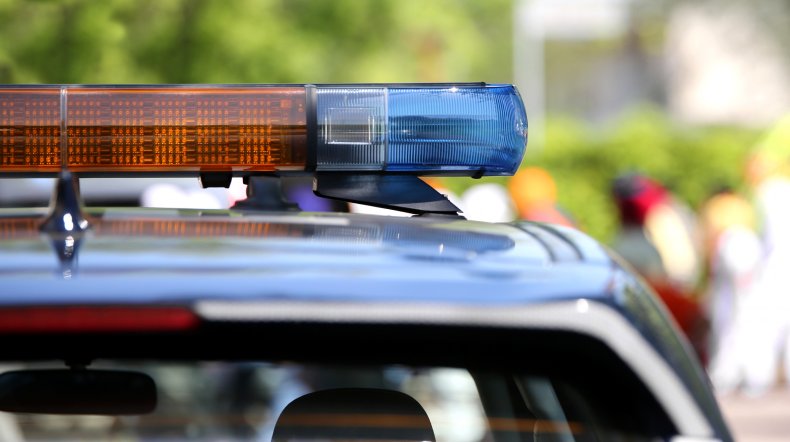 "The officer walked up to the vehicle, stood there for just a few short minutes having what appeared to be a casual conversation with the driver," McManus told reporters. "At some point, I'm not sure why, the driver pulled a gun and started firing at the officer. The officer was hit in the hand and my understanding is once on [the officer's] radio as well. He retreated backward, returning fire."
"Inside the vehicle, the passenger and the driver were both shot," continued McManus. "They were both deceased. And the third passenger was transported to the hospital, shot in the upper torso."
McManus went on to say that he believed the officer was "very lucky to be alive at that close range, having been shot in the hand and not somewhere else more vital." He said that the shooting was surprising because the officer's exchange with the driver did not appear to be confrontational before the gun was introduced, calling the incident a "routine traffic stop that turned out to be not so routine." The reason for the traffic stop was unclear.
The San Antonio Police Department declined Newsweek's request for additional details and comment.
The shootout happened one day after McManus announced that an officer returned fire and killed a man who brandished a weapon and began firing "indiscriminately" outside the San Antonio International Airport on Thursday, leaving two people with minor injuries. The same man was believed to have opened fire from an overpass only hours earlier, with no injuries reported.
"The officer who stopped this saved a lot of lives," said McManus "This guy had a full box of ammunition, he had a .45-caliber handgun he was shooting at the direction of the terminal, at the police officer, and behind him. We were very lucky not to have a lot of people injured or killed because of this event."
Also on Thursday, a mass shooting at a FedEx facility in Indianapolis, Indiana left eight people dead and several others injured. The suspected shooter, a former FedEx employee who had previously worked at the facility, took his own life during the shooting.