The Tragedy of John Allen & the Petraeus Scandal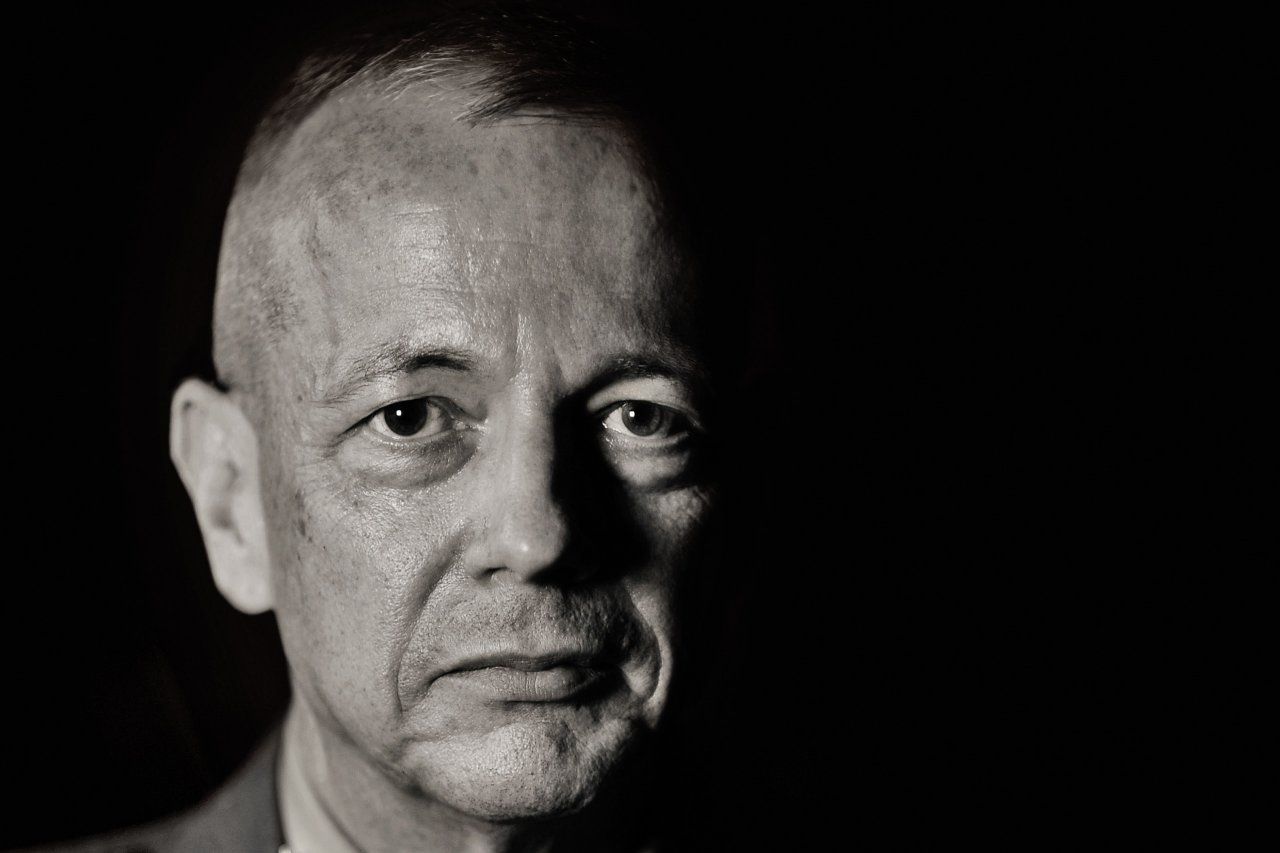 Sometime this winter, sitting in his hooch in Afghanistan, Marine Gen. John Allen was reduced to calculating the simple, inescapable math of wartime separation. He'd been away from his wife and two daughters for more than 50 of the previous 72 months, most of it in war zones. According to an Allen aide, he hadn't taken a vacation with his wife since their two daughters, now grown, were children. In the previous 19 months, as the U.S. commander of the war in Afghanistan, the only home leave he'd taken was to return to Washington for strategy meetings. Instead of relaxing with his family, he spent the evenings cramming for congressional hearings.
Through it all, Kathy Allen, his bride of 35 years, had been the ever-dutiful military wife. But what most could not see from the outside was a more private and painful dimension of her sacrifice. The Allens lost all three of their surviving parents between 2010 and 2012. Both of Kathy's parents died in 2010. She bore the weight of losing her mother and father while her husband was away. When Allen's mother was dying last year, the aide said, she shouldered the burden for her husband, shielding him from the full details of her condition so he could lead the war effort in Afghanistan unencumbered by personal preoccupations. Finally, last August she called her husband in Afghanistan to tell him that his mother had died.
Meanwhile, Kathy was suffering from a series of chronic illnesses, including an auto-immune disorder. In recent years, Allen had offered to retire from the military—to "drop his letter," as he put it—should she be overwhelmed. Kathy always said no, soldiering on with little complaint. She has been a "weary stoic," says a friend of the family who didn't want to be named discussing their private affairs.
Those who know Allen say he was extremely devoted to his wife. "John's kind of old-fashioned, almost high Victorian," says Marc Chretien, a State Department official and Allen political adviser. "He's the kind of guy who holds his wife's hand under the table."
Yet last November, just as he was winding down his tour in Afghanistan, Allen became embroiled in the sex scandal that led to the downfall of CIA Director David Petraeus. The news had broken while he was back in Washington awaiting Senate confirmation for his next assignment: Supreme Allied Commander Europe, known colloquially as SACEUR. Instead of a smooth transition to one of the military's most prestigious posts, Allen had become the subject of a full-blown Washington media frenzy.
Petraeus had resigned after it was discovered that he was having an affair with his biographer, Paula Broadwell. But by then investigators had uncovered a cache of personal emails between Allen and Jill Kelley, a Florida socialite whom Broadwell saw as a rival for Petraeus's affection. One knowledgeable source recently described the emails to Newsweek as "flirty but unconsummated." Allen denied that he had committed adultery or that there was anything inappropriate about the exchanges. He even let it be known that he had taken precautions never to be alone with Kelley. But bureaucratic and political realities in Washington demanded an investigation, placing Allen under a cloud of suspicion. A source close to the family says the Allens were devastated by the tabloid treatment in the press, including false reports that the email exchanges were the digital equivalent of phone sex.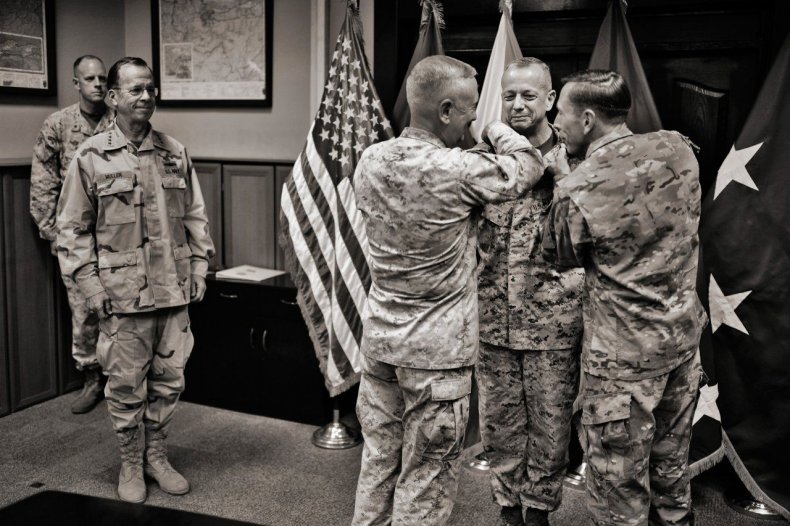 The White House put the SACEUR nomination on hold while the Pentagon's inspector general conducted its probe. Fifteen investigators worked around the clock examining thousands of emails and other documents, looking for evidence of "conduct unbecoming" an officer or other breaches that might have violated military rules. Allen returned to Kabul to await the findings. All he had to do there was run a war, manage the drawdown of tens of thousands of U.S. troops, and shift military strategy accordingly. Finally, in late January, the inspector general announced the results of her 10-week probe: Allen was cleared of all wrongdoing.
When he returned to Washington last month, even his closest aides believed he might still accept his promotion. But in the weeks leading up to his decision, Kathy's health had taken a dramatic turn for the worse, including multiple emergency-room visits, likely brought on by stress. So at age 59, after a brilliant 41-year career in the Marines, he decided to hang up his boots. After announcing his retirement, he told The Washington Post's Rajiv Chandrasekaran, "Right now I've just got to get [Kathy] well. It's time to take care of my family." A spokesman for Allen, Maj. David Nevers, portrayed Kathy's health as the main factor in Allen's decision, though he also conceded that "the investigation took a toll."
Allen's replacement, Marine Gen. Joseph Dunford Jr., has already assumed command of the Afghan war, and the search is on for a new candidate to take charge of U.S. and NATO operations in Europe. But the tragedy of John Allen still bears scrutiny because it ultimately raises far more important questions than how flirtatious his emails may, or may not, have been—questions about how much we should know about the private lives of our military men and women. Americans have in recent years become far more forgiving of their politicians' peccadillos; among the senators on the Armed Services Committee who would have passed judgment on Allen's nomination is David Vitter of Louisiana, who won reelection despite having admitted to using the prostitution services of the so-called D.C. Madame. Yet we have continued to hold our military officials to a much higher standard of personal conduct—even as the demands we place on them have grown ever more grueling and extreme.
"The ground forces of the U.S. Army and Marines are exhausted after a solid decade of war," says John Nagl, a retired Army officer and counterinsurgency expert who served with Allen. "It's terrifying being a soldier or a Marine on point, but it is also very wearying being in command. The American people were much more interested in these spurious allegations than in the performance of Allen's soldiers and Marines fighting in America's longest war on their behalf." It seems fair to ask: should we be more tolerant of the human frailties of those we ask to perform superhuman tasks? And if we don't change our standards, won't the inevitable result be more meaningless scandals—and more wasted careers?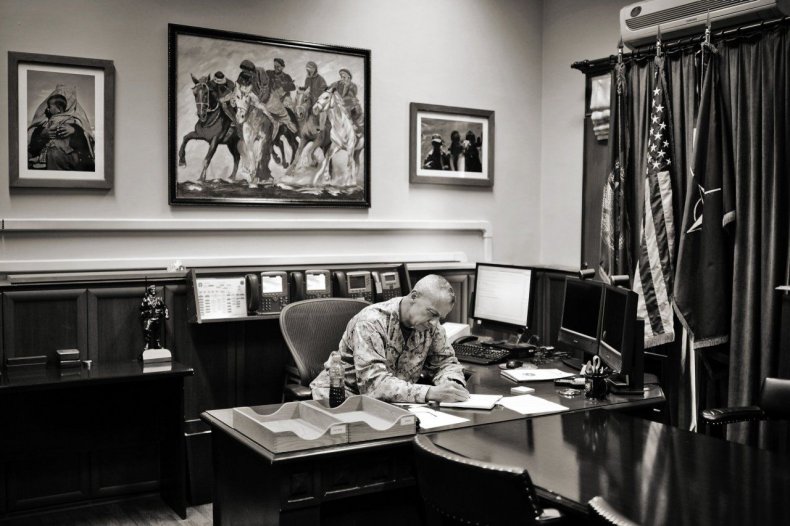 For most of his life, John Allen seemed like the pure essence of a Marine officer—honorable, virtuous, and brave. In his physical bearing, he looked like he'd walked off of a movie set: he was lean and hard, with serious eyes; his posture was always ramrod straight. Allen, who attended the U.S. Naval Academy, was marked early as a golden boy. In 1988 he won the Leftwich Trophy, the prestigious award that went to the officer deemed to have the most promise of living up to the Marine Corps' ideals.
With a scholarly bent, Allen collected numerous postgraduate degrees and ended up teaching at the Naval Academy. It was there that people began noticing his extraordinary drive and perfectionism. After working late into the night, it was not uncommon for Allen to slip into a flight suit and sleep in his cramped academic office. Sometimes he could be found at dawn standing alone in a cavernous auditorium reciting word for word an upcoming lecture, his voice echoing through the darkened hallways. "It was a full dress rehearsal," recalls Stephen Wrage, a civilian member of the faculty who has known Allen for years. His punctiliousness was legendary. When the Naval Academy put on its annual five-day conference on international relations, Allen wrote a 48-page operational order, or OPORD, choreographing the event down to the most minute details.
In January 2002, Allen was appointed commandant of the Naval Academy, making him the first Marine to hold the top military position at Annapolis. He could be a tough disciplinarian, but, for Allen, instilling values was as much about training the mind as it was about punishment. To this day, his remedial orders remain in the files at Annapolis, among them: instructing a wayward midshipman to read Aristotle's Nicomachean Ethics.
Allen also had a gung-ho spirit and a sense of humor. For a pep rally before an Army-Navy game, one of the most enduring rivalries in sports, Allen rappelled from the ceiling of Alumni Hall in battle gear, face covered in war paint, bellowing "Beat Army!"
In many ways, these were idyllic days for Allen. It was a prestigious position that allowed him to satisfy his intellectual ambitions and refine his notions of leadership, all while staying close to Kathy, whose health was already failing. One colleague recalls that Allen had a card pinned on his office wall that said: "Happiness is being married to your best friend."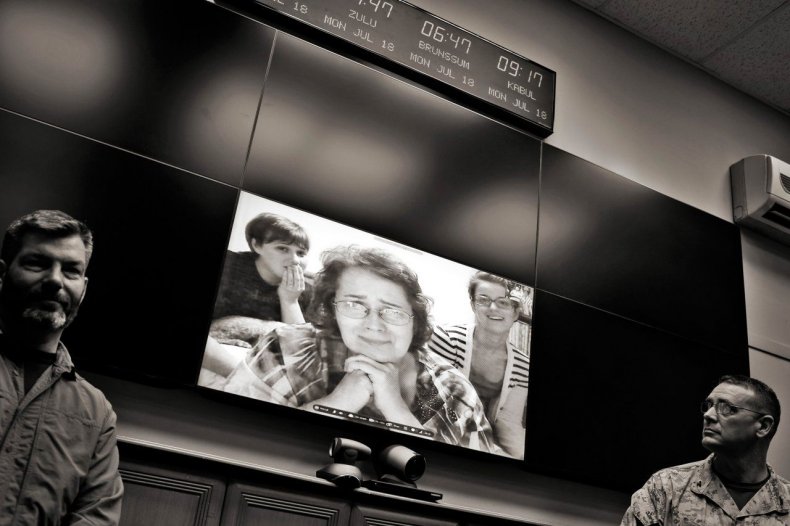 But by now America was at war and Allen was itching to "return to the fleet," Navy speak for getting back to the battlefield. After putting in some time at the Pentagon, he was deployed to Iraq, where he proved to be a deft ambassador to the sheiks of Al-Anbar province. An avid reader of history, he had steeped himself in Lawrence of Arabia's Seven Pillars of Wisdom. But he told the writer Tom Ricks that his true hero was Gertrude Bell, the English archeologist and Middle East expert whose subtle understanding of tribal politics helped the British administer Iraq during the colonial period. Allen's skill in reaching out to the Sunni chieftains played a key role in ending the insurgency against American troops.
His reward was getting the No. 2 position at U.S. Central Command based in Tampa, which oversees military operations in the Middle East and the war in Afghanistan. While there, he got to know Jill Kelley, a self-styled social ambassador to Centcom. It was a grueling period, shuttling between trips to the Middle East, the Afghan theater, and Washington, with virtually no time in between to be with family.
In the summer of 2011, by now a full general, Allen deployed to Kabul to assume command of the Afghan war. It was the height of the U.S. surge and casualties remained heavy. With the country still teetering on the edge of chaos, it was an assignment that tested all of Allen's skills. He was repeatedly forced to respond to crises, each of which had the potential to turn into a mission-threatening conflagration. Among them was the inadvertent burning of Qurans by U.S. service members and the massacre of 17 Afghan civilians by an American soldier who had apparently snapped.
Allen maintained a ferocious pace in Afghanistan. "It was the speed of a wind sprint but the distance of a marathon," says the political adviser Chretien, who was with him the whole time. Typically, Allen got three to four hours of sleep a day. There was no time off other than three hours on Friday mornings when officers paid their bills online and did their laundry. Throughout the day he responded to a flood of emails from the Pentagon, the White House, and NATO headquarters in Brussels, all while receiving a constant stream of visitors, including heads of state, chiefs of coalition military missions, American politicians, and Afghan dignitaries. And because it was war, much of Allen's psychic and emotional energy was drained by the deaths and horrible injuries of the combatants who served under him. There were weeks when he attended as many as three or four "ramp ceremonies," honoring fallen soldiers as their caskets were being loaded onto the back of a military plane for their final journey.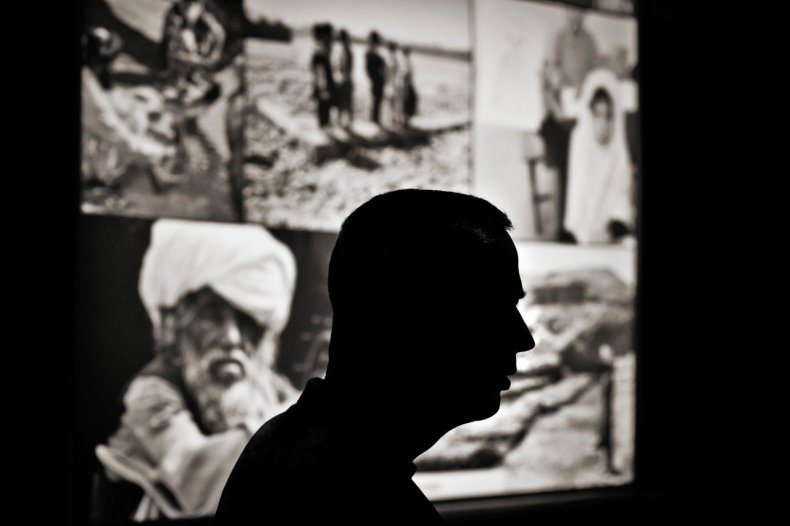 With most U.S. troops scheduled to be out of Afghanistan by 2014, Allen can claim to have successfully prepared the military for ending the war—one of Barack Obama's top national security priorities. It is Obama perhaps more than anyone who will feel the loss of Allen. During his first term, he struggled to find a comfort zone with the generals who worked for him. He fired his first Afghan commander, David McKiernan, four months into office. The following summer, he relieved Stanley McChrystal of his duties because of unflattering remarks about the president and his advisers that appeared in a Rolling Stone article. McChrystal's replacement was Petraeus, whose high-profile style alienated the White House. By contrast, Obama admired Allen's low-key, self-effacing manner—and the two men developed a strong bond. "He was the un-Petraeus," says one White House official.
It will take a few weeks for Allen to wind down his four-decade career in the Marines. But soon enough the main focus of his life will be Kathy. Friends say they will spend time in the Shenandoah Valley in Virginia, not far from where he was born and where his family still has land. With a little more control over his schedule, he will likely get to indulge in pleasure reading. High on his list is William Dalrymple's The Return of a King, which chronicles Britain's 19th-century imperial adventure in Afghanistan.
Allen certainly did his part to make sure that America fared better than the British did. And, if his track record in Afghanistan, in Iraq, and at the Naval Academy is any guide, he would probably have performed admirably in the role of Supreme Allied Commander Europe as well. Instead, his private emails became a public obsession. And now America has one less general willing to go on bearing the extraordinary burdens of war.