Tragedy in Rochester: When Police Confront the Mentally Ill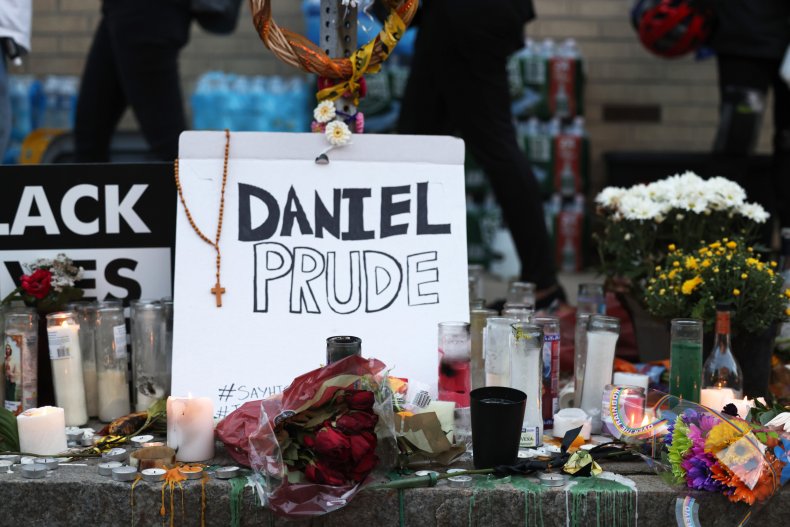 Daniel Prude, a 41-year-old Black man from Chicago, was experiencing a mental health emergency when police officers found him walking down the street naked and bleeding in the early hours of March 23 in Rochester, New York.
Videos of the incident show Prude largely complying with police as he was handcuffed. At some point, Prude said he had coronavirus and officers covered his head with a hood, commonly known as a "spit hood." Then three officers physically restrained him and pinned him to the ground.
He died a week later and his death was ruled a homicide caused by "complications of asphyxia in the setting of physical restraint," with excited delirium and intoxication by the drug PCP as contributing factors.
Prude's death, which only became public knowledge when his family released the body camera footage in a news conference last week, prompted several nights of protests in the city of Rochester.
Seven Rochester police officers were suspended after the video footage was released of Prude's arrest, which is currently under investigation. But the head of the city's police union told The Washington Post that the officers followed protocol "step-by-step" and did "exactly what they were trained on."
Activists are calling for major changes to policing, including how officers respond to mental health crises. Similar questions are being raised in Salt Lake City, Utah after a 13-year-old boy with autism experiencing a mental breakdown was shot by a police officer after his mother called 911 for help.
"Mental illness is not a crime, it's a medical condition," said Eric Weaver, a retired sergeant who spent 20 years with the Rochester Police Department. Weaver now leads training workshops for law enforcement across the country on how to respond to mental health-related emergencies. "I think a lot of officers are not aware of that."
Weaver says dealing with people with mental health issues takes a special approach.
"Just like we would treat someone with cancer or leukemia or diabetes with compassion and respect, we often in society—not just police officers—don't treat those with mental illnesses the same as we treat those with other medical conditions," he said.
Americans with mental illnesses are 16 times more likely to be killed by police during encounters than the general population. A quarter of the nearly 1,000 people shot by police officers in 2018 had a mental illness, according to a report issued this month by The Journal of the American Academy of Psychiatry and the Law.
Experts say the tragedies in Rochester and Salt Lake City are reflective of a systemic law enforcement problem: the lack of scaled-up resources and training officers need to effectively respond to mental health calls.
"In the absence of that training and absence of de-escalation strategies, disaster is going to happen," said Peter Scharf, a criminologist at the Louisiana State University of Public Health. "This certainly constitutes a disaster."
There is no national standard for police training, which means that the 18,000 law enforcement agencies across the U.S. all follow different guidelines dictated by state officials. Most police departments, Scharf said, only devote about six to eight hours of mental health training in their academies.
Some departments, like those in Rochester and Salt Lake City, offer more selective training through their crisis intervention teams. Those teams typically include 40 hours of learning how to de-escalate and approach incidents involving people who are mentally ill. But some experts say it's still not an adequate amount of time for the number of mental health calls officers receive.
"Forty hours is nowhere near enough," said Brandon Cox, the director of policing strategies for the Law Enforcement Assisted Diversion.
Before joining the national bureau, Cox spent more than two decades with the Albany Police Department in New York state, where he served as chief of police.
"I was a police officer for 23 years," he said. "I've seen police do amazing things on mental health calls. But unfortunately we see too often when the police respond and bad things happen."
Cox said the first step for reform should entail the federal government "stepping up" to provide a nationwide standard for training.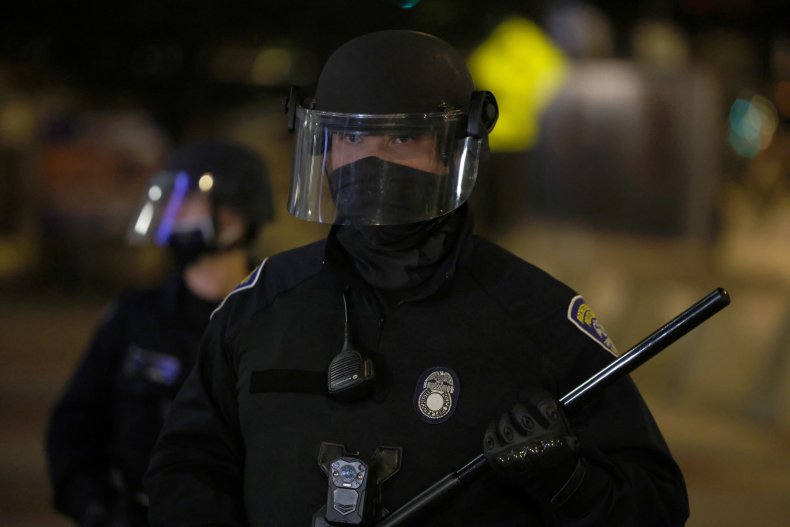 Others are calling for ending the practice of having police officers respond to mental health emergencies altogether. In its place would be a network to divert such 911 calls from police to trained mental health professionals. Such programs are being developed in cities like Denver, Colorado and San Francisco, California.
That's the kind of law enforcement reform Sean Delehanty, a Republican legislator for Monroe County, New York would like to see Rochester move toward in the future.
"We don't have a permanent mental health rapid response team, and often that is needed more than strict law enforcement," he said. "That is the long-term goal, and right now we are in its infancy."
The county already has a Forensic Intervention Team, a program that allows officers to request a specially trained mental health professional who can help de-escalate crises and provide appropriate services. But the team is small and is not available 24 hours a day, seven days a week.
In response to Prude's death, Delehanty helped introduce a bipartisan proposal aimed at directing an additional $100,000 for the county's Office of Mental Health and the Forensic Intervention Team. After working with the mayor and the county executive on the legislation, the bill received an additional $300,000 from the city of Rochester. On Tuesday night, the measure passed unanimously.
"It's definitely a help," Delehanty said. "Is it the end all be all? No. We've got a long way to go."
Rochester Mayor Lovely Warren promised a renewed focus on police reform as demonstrations over Prude's death have grown this month. She announced that the crisis intervention team and its budget would move from the police department to the city's department of youth and recreation services.
The mayor did not provide specifics, but said the move would be part of a series of reforms planned for "the coming weeks, months and years." Her office did not respond to Newsweek's request for comment on what other reforms the public can expect to see.
"Mr. Daniel Prude was failed by our police department, our mental health care system, our society, and he was failed by me," Mayor Warren said last week at a press conference.