On the Trail of the Bebop Baroness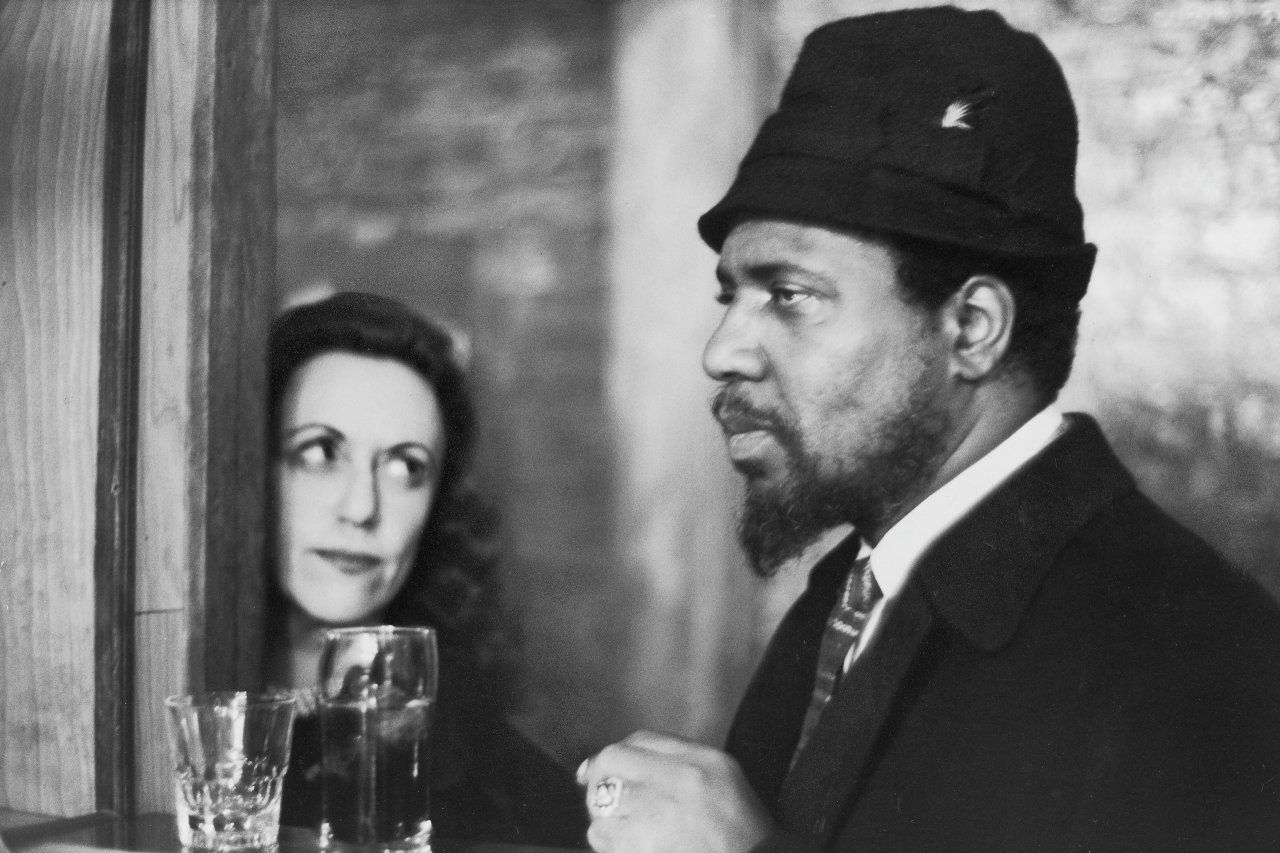 During a trip to New York in 1948 or 1949 (the fog of the decades has obscured the precise year), the British-born Baroness Pannonica "Nica" de Koenigswarter (née Rothschild) paid a visit to her brother Victor's music tutor, the jazz pianist Teddy Wilson. Like her brother, Nica was a passionate jazz fan, so when Wilson asked if she'd heard of the pianist Thelonious Monk and found out she hadn't, he put on a record. For the first time, Nica heard Monk's haunting composition "'Round Midnight." Instantly hooked, she played the record over and over—"20 times in a row," she later recalled. When she'd stopped by to see Wilson, she was on the way to the airport to fly to Mexico, where her husband and young children awaited her. She never took that flight. Instead she took rooms in the Stanhope Hotel, bought a Rolls-Royce (later she switched to a Bentley), and started squiring giants of jazz to clubs in Manhattan and along the Eastern Seaboard. In 1954, hearing that Monk would be performing in Paris, she hopped a plane. A friend introduced her to her idol, and for the next three decades Nica dedicated herself to the man and his music, "laying her time and love at the musician's feet like a cloth of devotion" and becoming known as the "bebop baroness."
If you didn't catch the 1988 Monk documentary Straight No Chaser (much of it filmed in 1968)—in which Nica, with her wheezing, smoke-rasped laugh, makes several indelible appearances—chances are you've never heard of her. Never mind; for many years, neither had her grandniece Hannah Rothschild, who belatedly discovered her existence when her grandfather (Victor Rothschild) mentioned his strayed sister in passing. Her great-aunt, she would learn, was a controversial figure, effectively expunged from the family tree. Intrigued, and unwilling to be put off by relatives who scoffed, "She is vulgar," or "She was not even interesting. She just lay in bed and listened to music," Rothschild went on to spend decades winnowing the myths and realities swirling around her notorious relative. In her new biography, The Baroness: The Search for Nica, the Rebellious Rothschild, she pushes aside the smoke, the scandal, and the pearls to present a fair portrait of her compulsive, elusive ancestress.
In 1984, when the baroness was 70, the author, then in her 20s, flew to New York and called her to see if she was willing to meet. "Wild," said Nica. "Come to the club downtown after midnight." When she asked how to find the spot, Nica laughed and said, "Look out for the car." Rothschild writes: "The car was impossible to miss. The large, pale-blue Bentley was badly parked and inside it two drunks lolled around on the leather seats." That car (which appears amid dozens of richly evocative photos in the book) was the famous "Bebop Bentley," in which Nica, Monk, and Monk's wife, Nellie, once drag-raced with Miles Davis (in a Mercedes) down Seventh Avenue. Descending into a shabby basement room, the author found Nica in pearls by the piano, "smoking a cigarette in a long black filter, her fur coat draped over the back of a spindly chair, drinking whiskey from a chipped china cup." "Remember," she told her niece, swaying to the music, "there is only one life." After the baroness died in 1988, Rothschild embarked upon a quest to fill in the gaps in her record. Along the way, she briefly lost heart and abandoned the project, but Nica's friend, the great saxophonist Sonny Rollins, scolded her, "You have to carry on," adding, "her story is our story."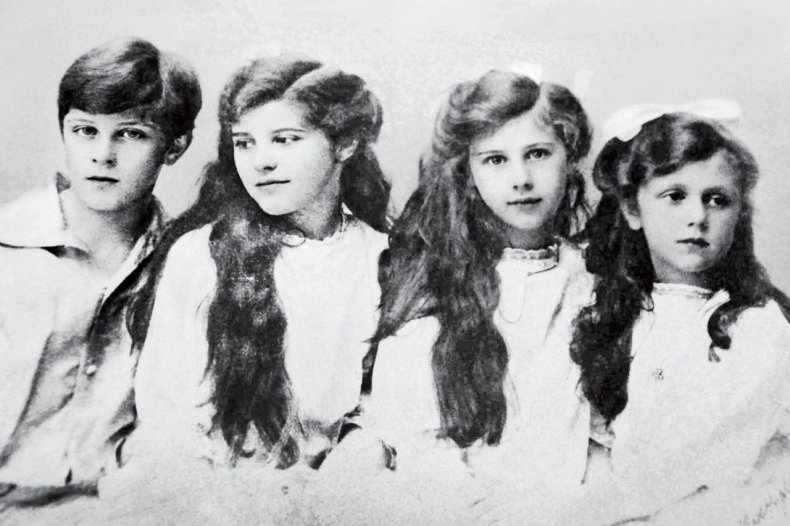 Ever since receiving that reproof, Rothschild has tenaciously immersed herself in resurrecting her aunt's story. She created a radio show and a documentary, both called The Jazz Baroness, but still found herself wanting to know more. Her detective instincts led her to speak with scores of Monk's and Nica's contemporaries, from Rollins, Quincy Jones, Curtis Fuller, and Roy Haynes to Clint Eastwood (who produced Straight No Chaser), Ahmet Ertegun, Ira Gitler, and Monk's son, Toot (now known as T.S.). She also interviewed a dozen Rothschilds. Given that many of her relatives were eccentric, to put it mildly—Nica's father was fond of stripping nude, in whatever setting, and water-skied in a Schiaparelli silk dressing gown; her uncle Walter drove a team of zebras (to Buckingham Palace)—she was bewildered to meet with resistance. "Naively, I had not realized that many people, particularly those in the family, wanted Nica to remain a mere footnote in other people's stories," she writes. "I should not have been surprised: obsessive secrecy is a family trait." So is obsession, period, she observes: "I have noticed that the Rothschilds—down to the present generation—often fix on a subject with absolute, single-minded determination." You don't say?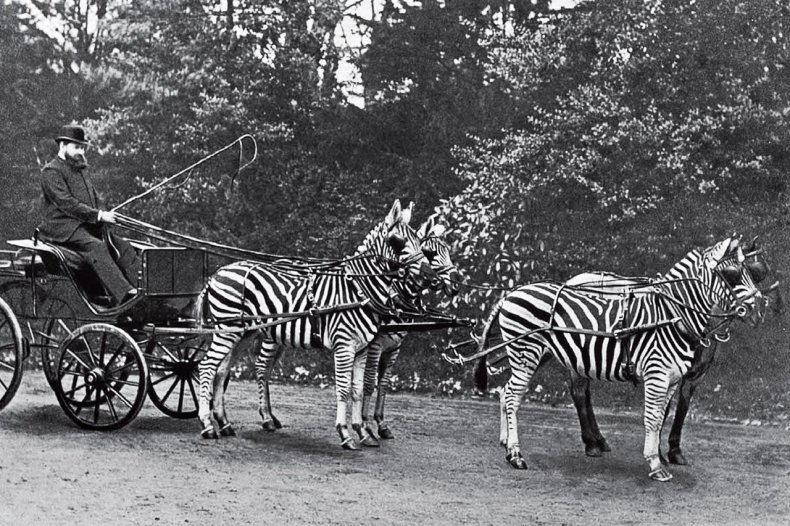 Pannonica (named for a Hungarian moth by her entomologist father, Charles) was born in England in 1913 at Tring Park, the grandest of half a dozen "gloriously vulgar" Rothschild country estates. At Tring Park, emus, cassowaries, and kangaroos roamed freely (zoology was a family hobby), but Nica and her siblings were tethered to nannies and servants. Their father was a gentle but melancholy schizophrenic (he killed himself when Nica was 9), and her mother was a domineering Hungarian beauty named Rozsika. The daily routine, Nica's brainy older sister Miriam told Rothschild, was "immaculate, incessant, and monotonously boring." In her teens, as Miriam studied insects (she grew up to become a leading authority on fleas, identifying their hopping mechanism), Nica sneaked friends into Tring's attic in the wee hours for wine-soaked, jazz-hot revels. Rozsika, alarmed and disapproving, sent Nica to straighten up at a Parisian finishing school, but it turned out to be run by lascivious "wig-wearing lesbian sisters."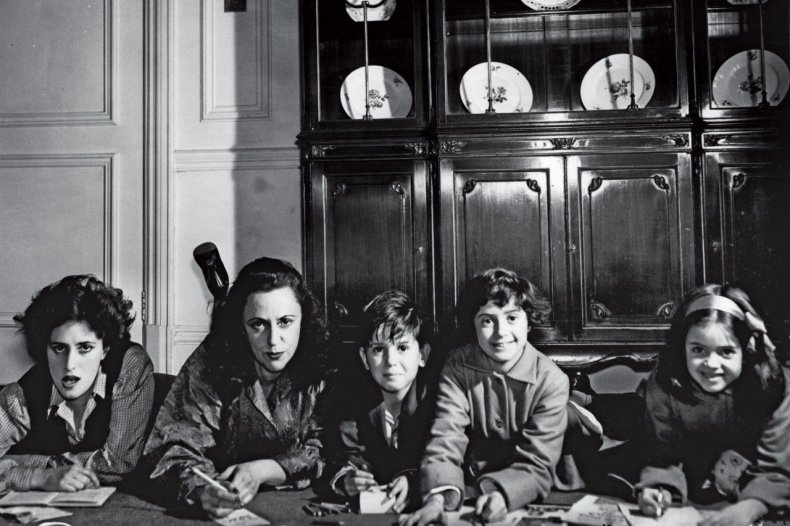 No matter: her education complete, Nica spent a few years flying small planes and dancing to big bands before marrying a French baron, Jules de Koenigswarter, whom she'd met at Le Touquet in 1935. (On their first date he took her straight from lunch to a flight in his Leopard Moth.) By 1938 they had moved into a French pile called Château d'Abondant and had two children (nannies tended them, naturally). The next year, as World War II began, the baron joined up, and in June 1940, upon the French surrender, he took off for England to join the Free French Army, stranding Nica at the chateau. Days before the Wehrmacht arrived, she magicked herself and the children to England, arriving "fresh as a daisy" (so her mother wrote) at Ashton Wold, another Rothschild estate. Nica then dropped off the children in America, hitched a Norwegian freighter, and joined her husband and the Free French Army in West Africa. Nica thrived in wartime, Rothschild writes—decoding, driving supplies, and running a radio program packed with anti-Nazi propaganda and jazz hits. But after four years of peace and three more children, as a diplomat's wife in Mexico, Nica grew bored with her routine and fed up with her dictatorial husband, who would smash her records when she was late to dinner. As she listened with increasing absorption to the new jazz coming from New York, she could hear her marriage ending. "I got the message I belonged where that music was," she later said. "It was a real calling. Very strange."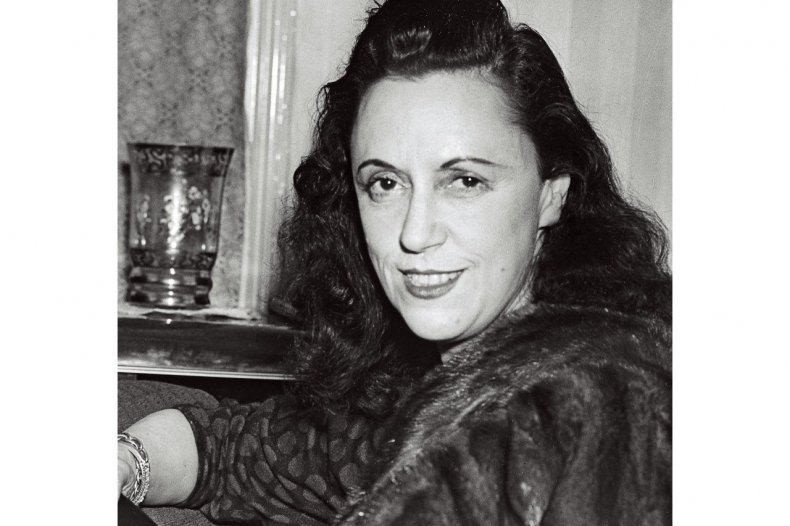 From that moment on, Rothschild shows, Nica surrendered herself utterly to bebop. "Its discordant, anarchic and explosive phrases seemed to match her mood exactly," she suggests. To Nica, the author believes, the artists were the same as the music they made—and Nica said as much: "It's not possible to play with Bird [Charlie Parker], Monk, Sir Charles Thompson and Teddy Wilson and not be very much worth digging yourself," Nica declared. "They're all rather like their music." Harry Colomby, Monk's former manager, called that music "rebellious," "sexy" and "exciting" and told Rothschild, "the baroness liked that." More important, though, "Thelonious gave her validation," he explained. "When Thelonious said, 'Hey, she is hip,' that would make cats deal with her in a very different way. Cats could not just treat her like a groupie, you know."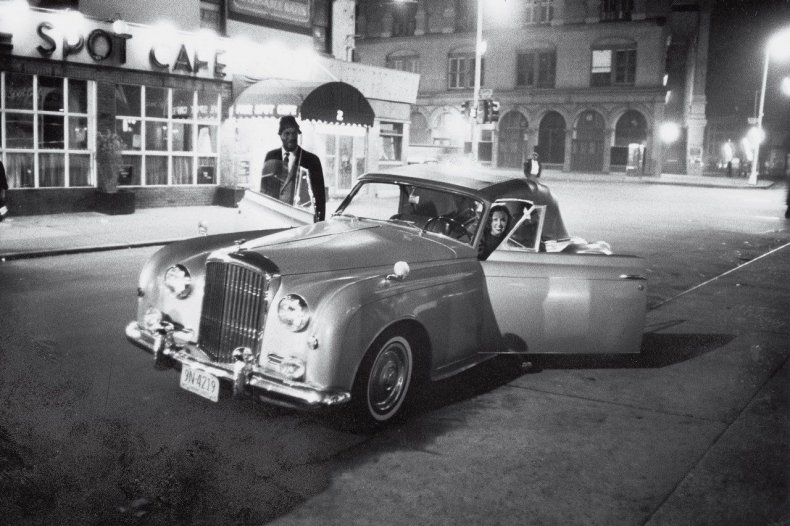 But over the years, some cats did treat Nica de Koenigswarter like a groupie, Rothschild admits. The poet Amiri Baraka described her as both a groupie and "a wealthy dilettante," adding, "That is the kindest thing I could say," and others could be much less charitable. In the 1950s and 1960s, Nica was derided by racist whites as a "n----r lover"; New York's gutter press, led by Walter Winchell, gleefully cast her as a vacuous seductress; and an (unnamed) black female singer dismissed her as "an aristocratic misogynistic slut." Nica's reputation suffered two crushing blows in the 1950s from which it never recovered. In 1955 the jazz saxophonist Charlie Parker dropped by her home in the Stanhope when he was morbidly ill and promptly died ("Bird in the Baroness's Boudoir," read one headline). "Her life became absolute hell," Toot Monk told Rothschild. In 1958, when she was arrested while driving Monk and Charlie Rouse to a gig in Baltimore (she was later cleared of the charges), that "hell" got even hotter. To Monk's son Toot, though, who regarded her as part of his family, having grown up with her from age 8, "she was like Santa Claus and Mother Teresa all rolled up in one." Nica's own children saw less of her but remained in touch: her eldest son, Patrick, tried living with her for a while, but found that "the all-night jam sessions made studying impossible." "The baroness went through quite a bit," Curtis Fuller told Rothschild. "We would have fought to the death for her if someone insulted or hurt her. She was our pride and she was our light."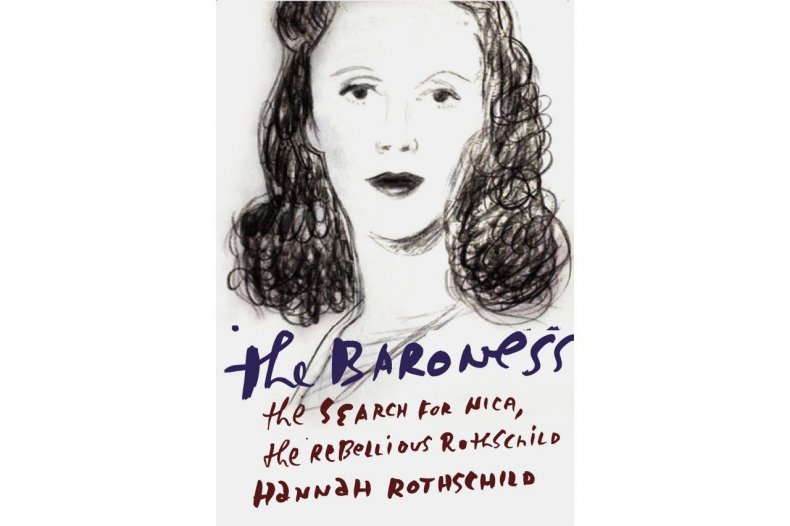 So which is it? Pride or disgrace? Mother Teresa or worst mother in the world? Still undecided after a quarter century of diligent sleuthing, the author plaintively asks: "Who are you, Nica? Heroine or lush? Freedom fighter or dilettante? Rebel or victim?" But like the bebop ballads her great-aunt worshiped, Nica's life remains inscrutable, inimitable, and ultimately mysterious, however many times it's replayed.