Trail Mountain Fire Update: Utah Wildfire Reaches 13,710 Acres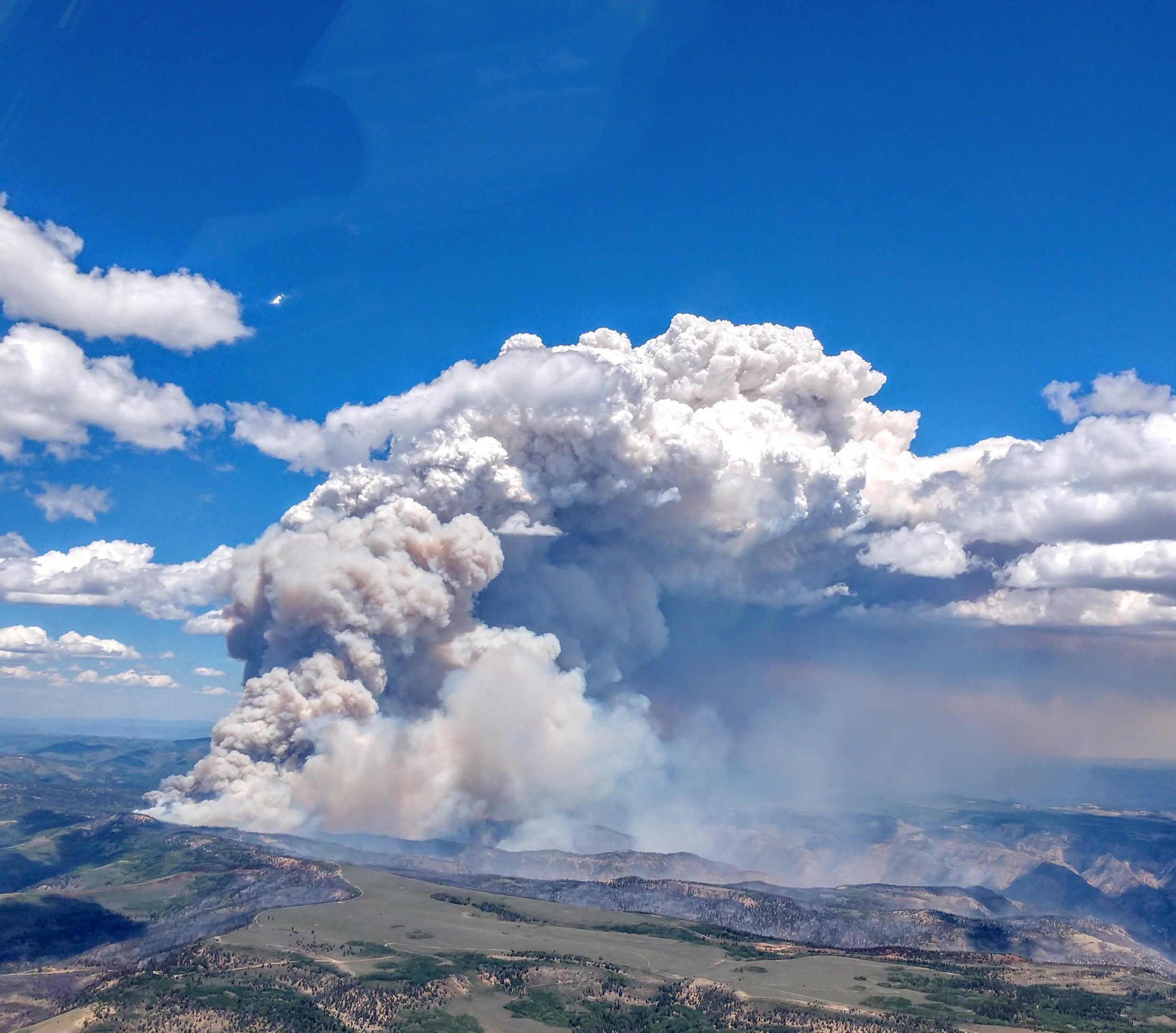 The Trail Mountain Fire in Utah grew to 13,710 acres as of Sunday, fire officials said in an update. The fire, which began when a prescribed burn broke free of its designated area due to high winds, was burning about 15 miles northwest of Orangeville.
The blaze was about 40 percent contained Sunday, and almost 600 fire personnel continued to battle the flames. Eight helicopters and 23 engines were at the scene.
Officials said fire movement was decreasing due to the containment line. The fire was burning on lands managed by the Manti-La Sal National Forest, Price Field Office of the Bureau of Land Management and the Utah Division of Forestry, as well as private land. In the Manti-La Sal National Forest, the Indian Creek Campground was closed, while a flight restriction remained in place over the fire. The incident team said a high voltage power line was in the path of the fire but that it had not been significantly damaged.
At least one structure—a cabin near Whetstone Creek—was burned in the fire. It was unclear whether there were any injuries as a result of the fire.
Slightly cooler temperatures were expected in the area Monday evening. Evacuations were lifted for residents living in Trail Canyon. State Route 31 also reopened Sunday, though residents were asked to stay away so first responders and equipment could proceed through.
Elsewhere in Utah, the Willow Creek Fire also continued burning. The 1,301-acre blaze, located north of Highway 40, was almost 50 percent contained Monday. The fire was caused by lightning, officials said. No structures or power lines were threatened, and 91 fire personnel were on scene. Authorities said the fire had not grown for the past several days, but was smoldering through dead timber. A temporary closure remained in place, north of Highway 40, west of Co-op Creek road, south of Bjorkman Hollow Road and east of Strawberry River Road.