Trail Mountain Fire Update: Utah Wildfire Grows To Over 16,000 Acres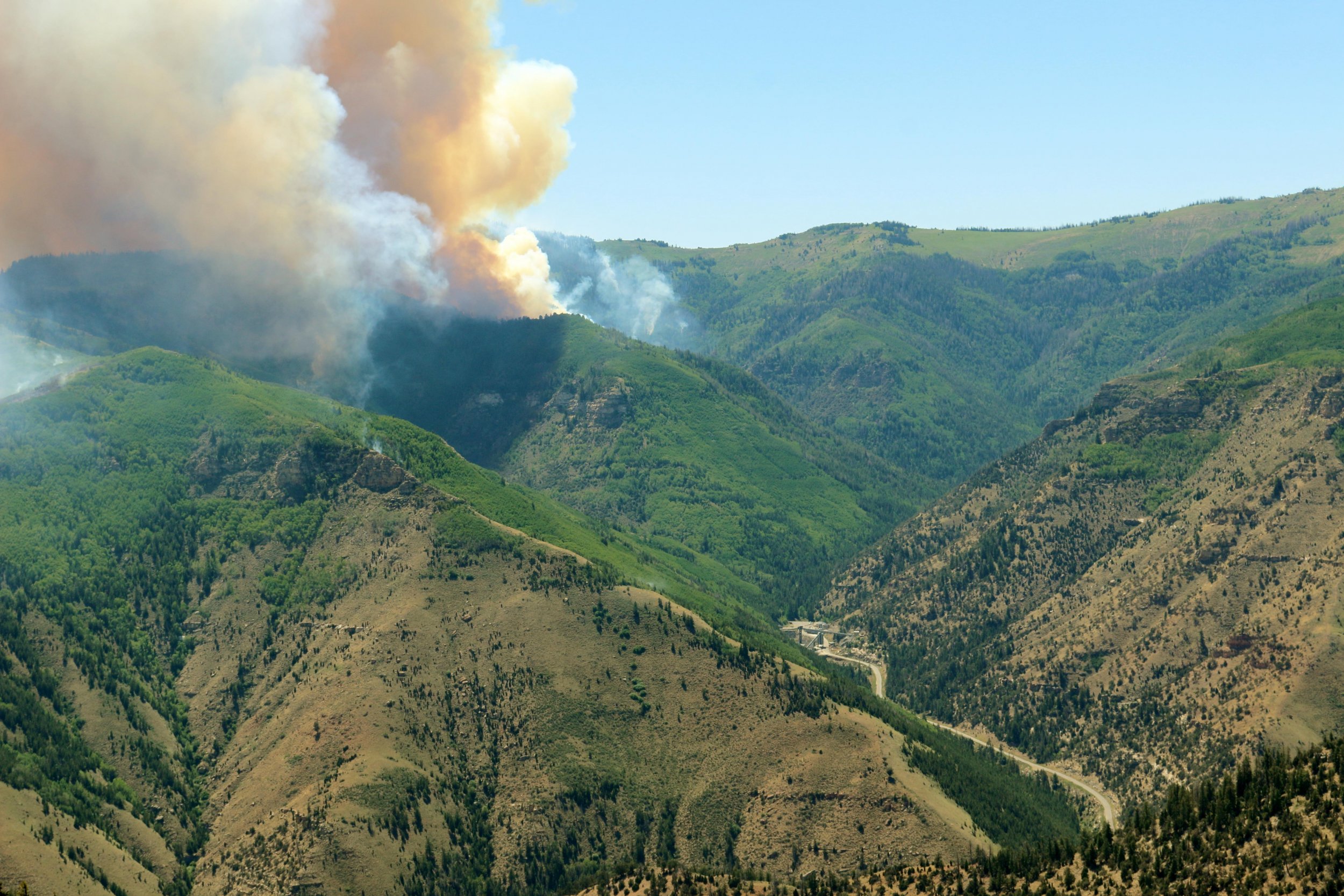 The Trail Mountain Fire in central Utah grew to 16,837 acres by Friday morning, fire officials confirmed in an update. The fire, which began June 4, was about 59 percent contained.
On Wednesday, the fire was at about 14,899 acres, burning about 15 miles northwest of Orangeville, Utah. It started when a prescribed burn escaped its designated area due to high winds.
Firefighters worked late into the night Thursday to make progress in containing the blaze. Authorities said the fire was contained along most of the southern, eastern and western boundaries but that they would continue to be monitored. More than 400 fire personnel were on the scene working to contain the flames, including six helicopters and 17 engines.
The Manti-La Sal National Forest was closed in certain places due to the fire. Horse Canyon Trailhead, Indian Creek Campground, Little Bear Campground, Lower Little Bear Campground and Riverside Campsite are closed. Highway 31 was reopened, though drivers were asked to use caution when traveling through.
At least one structure, a cabin, was burned in the Trail Mountain Fire. It was unclear whether any injuries were reported.
A Red Flag Warning remained in effect for the region: High temperatures, low humidity and atmospheric instability was creating critical fire weather in the area. Those conditions helped to push the fire along Thursday and keep it active.
Elsewhere in Utah, two other wildfires were actively burning. The Willow Creek wildfire, near Unita National Forest, had grown to about 1,301 acres and was 49 percent contained. The Willow Creek fire was caused by lightning and started June 6. A little more than 90 fire personnel were on the scene.
In Northern Utah, a smaller fire—the Monviso fire—had consumed just 50 acres.