Watch: Trailer for '7 Days in Syria,' a Documentary About Reporting on War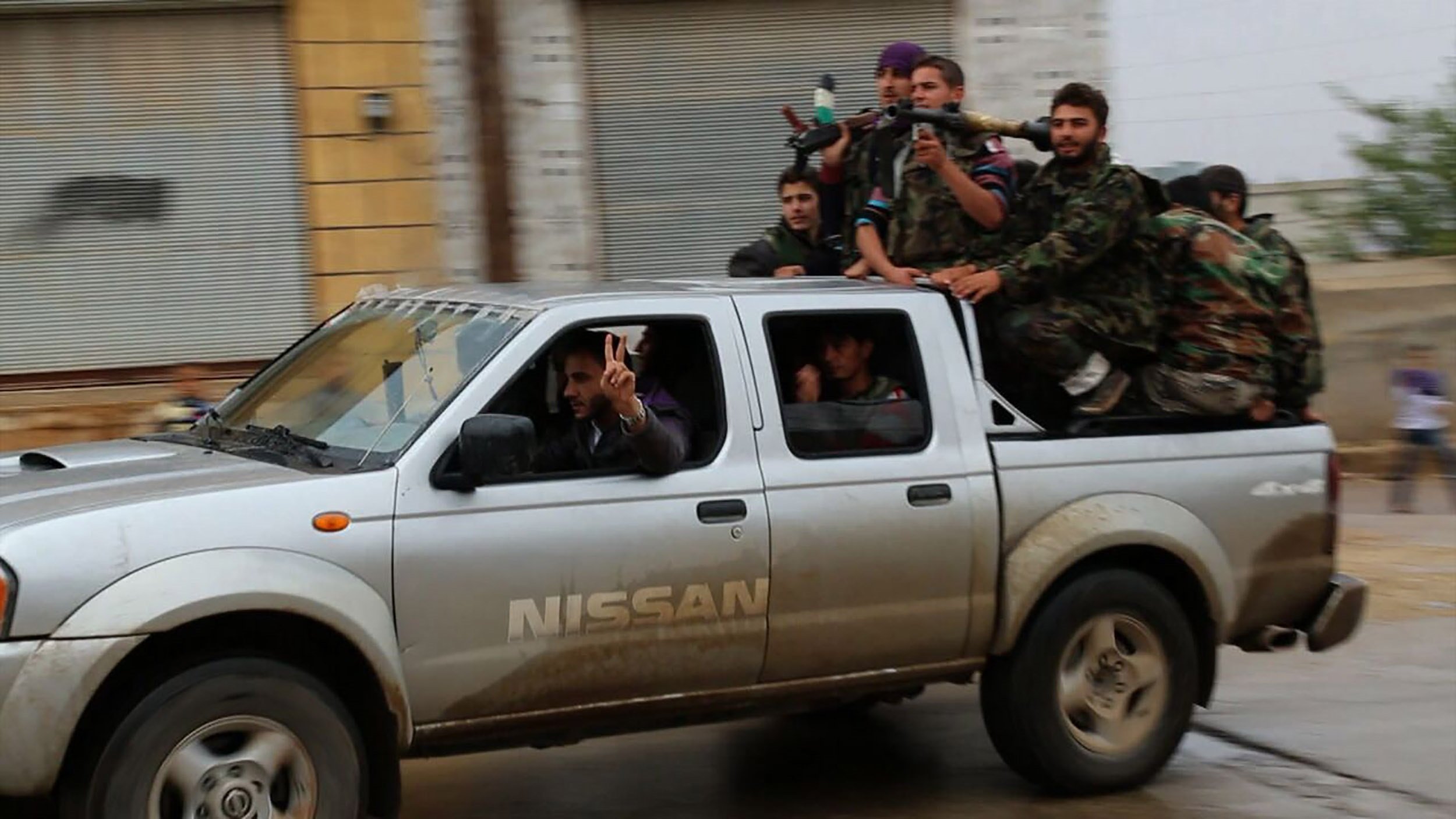 Frequently under threat of shelling and bombardment, kidnapping and sniper fire, Newsweek's Janine di Giovanni has worked for decades to reveal the human side of war.
For 20 years, the veteran reporter has embedded herself with residents on the front lines in war-torn countries. She has been Newsweek's Middle East editor since fall 2013. In December 2012, she submitted a proposal to newspapers to cover the crisis in Syria. When they turned her away—calling the situation too dangerous—she traveled to Syria anyway.
The new film, 7 Days in Syria, follows di Giovanni's reporting for a week. The trailer opens with a young girl who nearly is killed by a mortar as she sings in the marketplace. Amid the chaos, di Giovanni meets a Syrian baker who continues to make bread each day despite constant threats, a teenager who was studying economics at a university until it was bombed and closed its doors and doctors who work tirelessly at an understaffed hospital to care for wounded people.
"If you want people to trust you and if you really want to get inside their world, you can't be a journalist who's an observer," di Giovanni says in the trailer. In war zones, she adds, "the unexpected always happens."
Since the Arab Spring began in Tunisia in 2010, with a wave of demonstrations, protests and riots, di Giovanni has focused mainly on the Middle East. She has covered global conflict there since the 1980s, traveling extensively to Egypt, Iraq, Jordan, Lebanon and Syria to conduct field work and research.
She also is a consultant on Syria for the United Nations High Commissioner for Refugees.
The film's producers said they chose di Giovanni because of her unparalleled insight and interest in the human story of war, over and above the politics and battles won or lost.
"In telling these stories, we realize we're not as different from one another as we may think and that we need to do more to make sure the world is a more harmonious place," director Robert Rippberger tells Newsweek.
The 75-minute film is playing at festivals worldwide, including in Canada, France, Ireland, Sweden and the U.S. Formal distribution will be announced on its website.