'Big Mouth' Season 2: Release Date, Trailer and Everything We Know
The trailer for Big Mouth Season 2 was released on Wednesday.
The trailer features the original cast, Nick (voiced by Nick Kroll), Andrew (John Mulaney), Jessi (Jessi Klein), Jay (Jason Mantzoukas) and Missy (Jenny Slate) in a sex education class when they are visited by the Hormone Monsters. When they are consumed by the Hormone Monster (also voiced by Kroll), the gang realizes the only way out of his stomach is through the butt.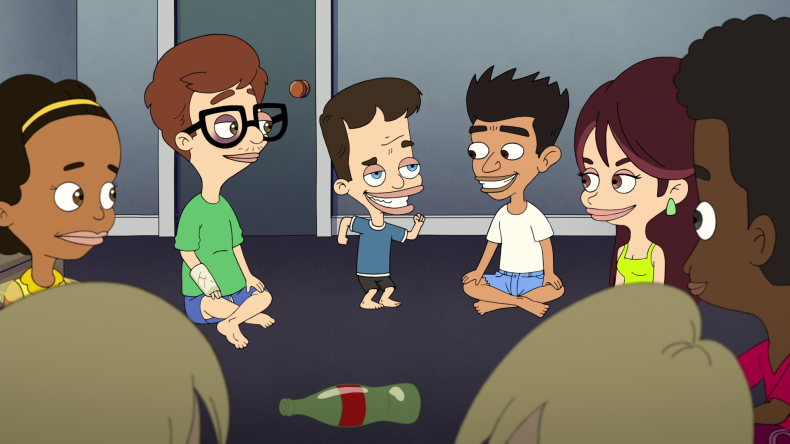 Big Mouth is a "half-hour edgy adult animated comedy from real-life best friends Nick Kroll and Andrew Goldberg about the glorious nightmare that is teenaged puberty," a press release states. With 10 new episodes releasing in October, Season 2 will deal with "the awkward realities of self-discovery, body image shame, birth control and countless other excruciating adolescent moments" according to the official logline.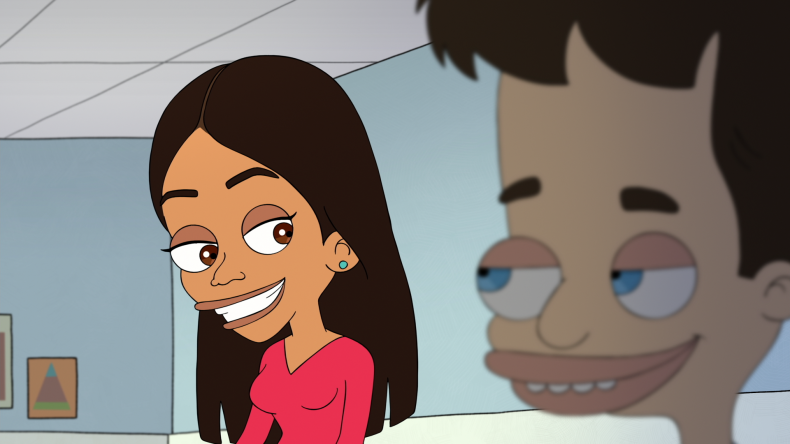 Of course, there are some newcomers to the voice cast, TVLine reported on Wednesday. Gina Rodriguez (Jane the Virgin) will play Gina, who will play the first girl in middle school with developed boobs which causes a shift in school dynamics. David Thewlis joins the cast as The Shame Wizard, the Hormone Monster's greatest nemesis, who haunts pubescent kids with their deepest shames.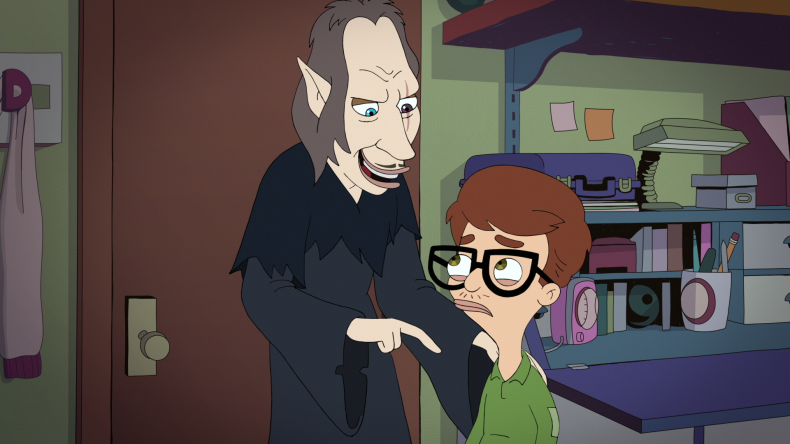 With the release of the trailer comes several stills from Season 2. These images feature The Hormone Monstress (Maya Rudolph) taking Jessi and Missy into a steam room, the gang during a game of spin the bottle, as well new characters, The Shame Wizard and Gina.
Season 2 of Big Mouth premieres October 5 on Netflix