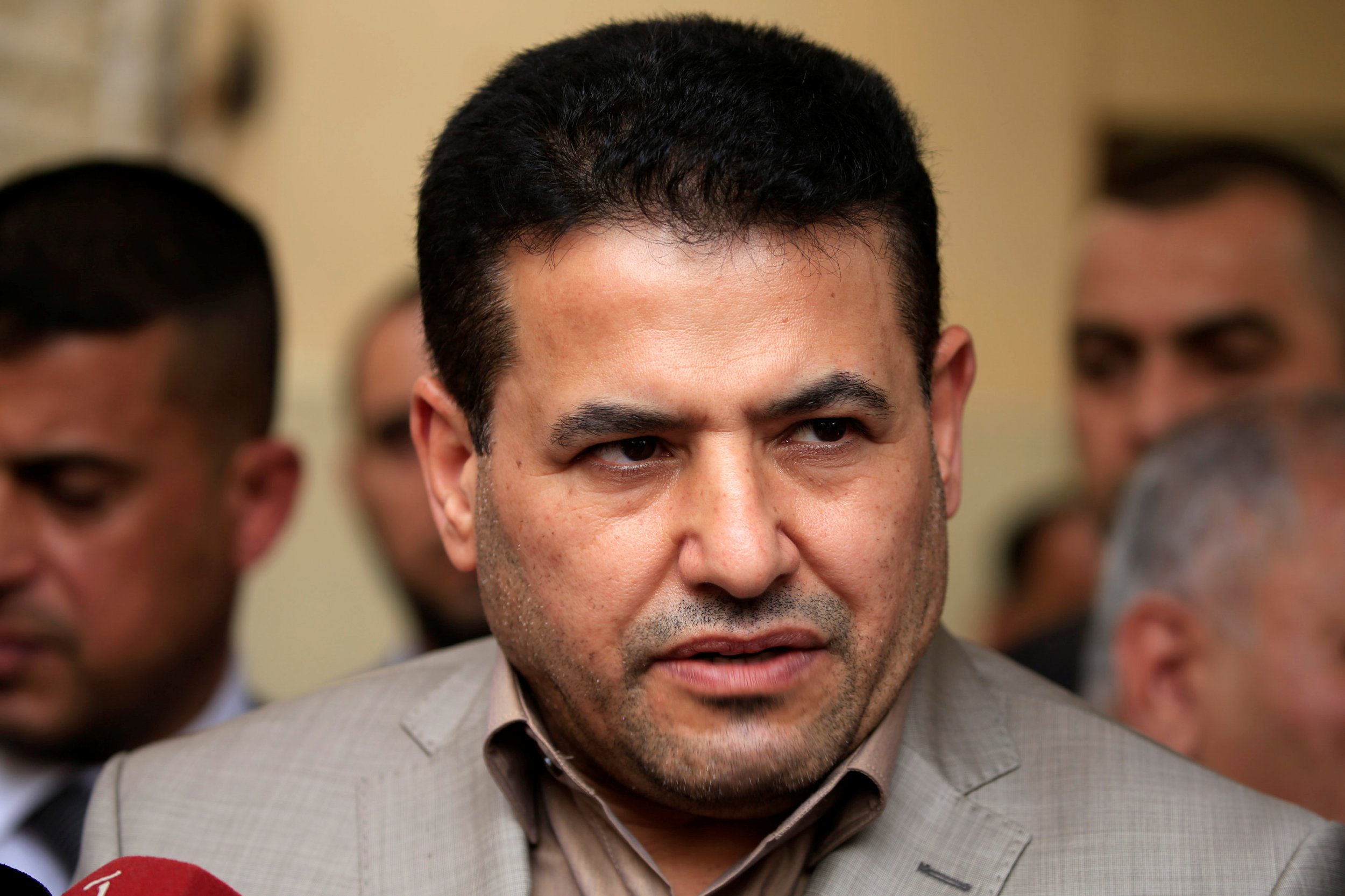 The head of Iraq's powerful interior ministry and the commander of the country's militarized police, now at the forefront of the battle against the Islamic State militant group (ISIS), was held twice by U.S. forces following the 2003 invasion, suspected of aiding the insurgency.
Qasim al-Araji was arrested for the second time by American forces in Iraq in 2007 and held in the infamous Bucca prison for 23 months, the Associated Press reported.
The charges against Araji, commanding militia forces against the U.S. coalition in 2004 and then later smuggling explosives to aid Shiite forces fighting the U.S. three years later, were never substantiated.
Now, the newly appointed interior minister, who has a long history at the center of some of Iraq's most powerful Shiite organizations, shrugs off questions of a lingering hostility toward the U.S. whose forces now back the Iraqi-led coalition fighting ISIS.
"That's life," he told the AP. "I was their prisoner and now I meet with their ambassador."
Because of his early opposition to the Baathist regime of Saddam Hussein Araji spent years in exile in Iran, travelling to the Islamic Republic as a teenager in the 1980s. While there he was trained as a guerilla commander by Iran's shadowy al-Quds force.
Read More: Iraqi forces target ISIS-held mosque in Mosul
The al-Quds force plays an ambiguous role in Iran. Part powerbroker, part intelligence service, according to the Bush administration at the time the clandestine organisation, which has close ties to both Iran's governing council and the Islamic Revolutionary Guard Corps (IRGC), was heavily involved in arming Shiite militias in Iraq in the late 2000s.
According to a Wikileaks cable published in 2007 al-Araji was "involved in smuggling and distribution" of explosives used to target American forces. The diplomatic message added he was "also suspected in involvement in an assassination cell."
After his nearly two years in prison over the charges, which never stuck, al-Araji turned to politics, becoming a parliamentary bloc leader for the Badr Organization, a powerful Shiite political group whose paramilitary wing joined the fightback against ISIS in Iraq in 2014.
Al-Araji describes himself as changed, saying his time in prison made him stronger and more patient. Following the deaths of more than 100 civilians in American airstrikes in Mosul in March, Araji defended the U.S. as it was lambasted by many Iraqi politicians and criticized by international NGOs.