Pilot Passes Out, Flies Plane Unconscious for 40 Minutes After Skipping Breakfast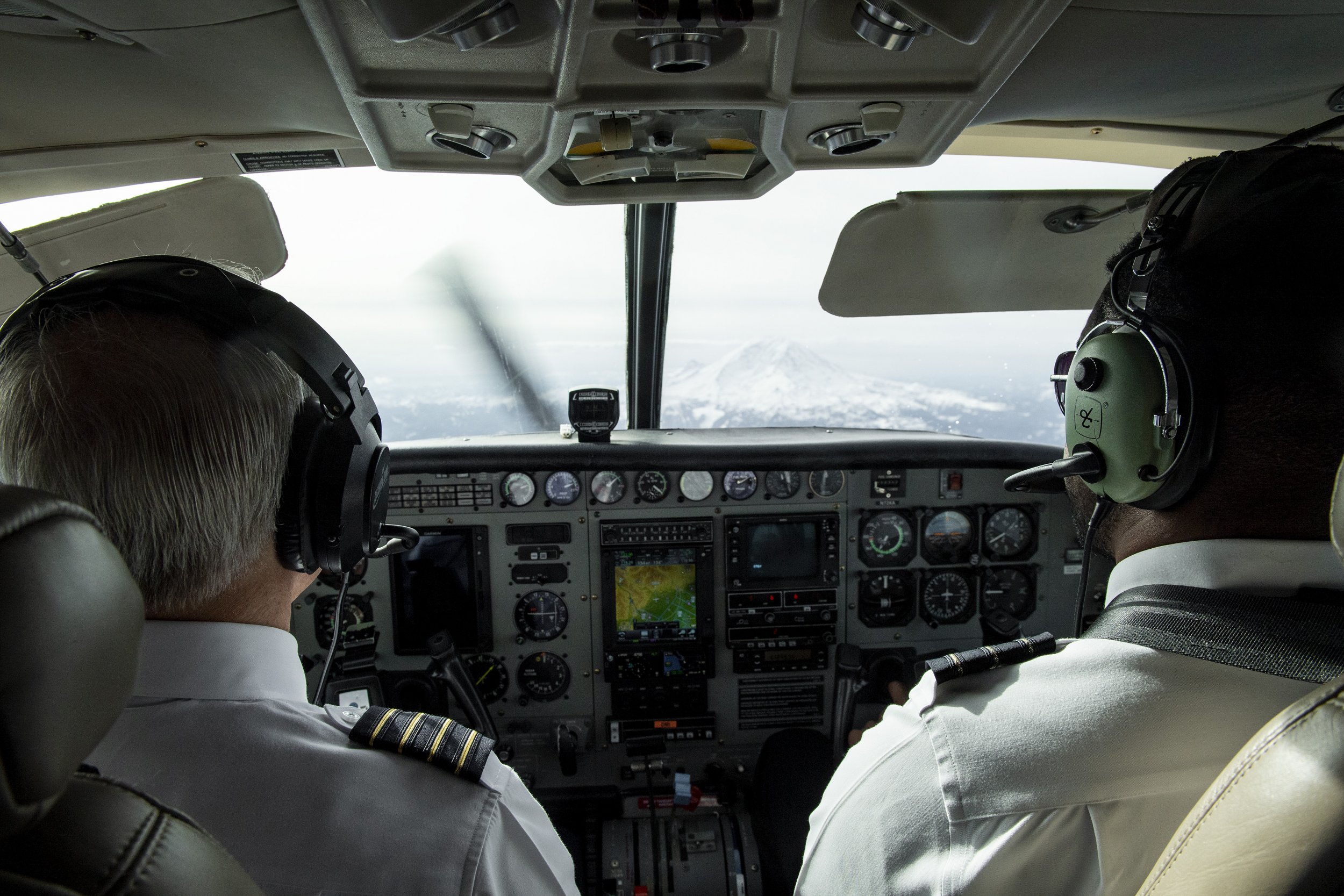 A trainee pilot's decision to skip breakfast could have ended in disaster as he fell unconscious for approximately 40 minutes while flying to Adelaide, Australia.
Air traffic control made repeated attempts to contact the pilot before resorting to asking a plane flying in the same area for help. When the second aircraft arrived, it reported the pilot of the first plane had regained consciousness and was in control.
The incident unfolded in early March, when the unnamed trainee pilot was flying from Port Augusta, a town 190 miles north of Adelaide, to Parafield Airport, approximately 10 miles north of the city's financial district.
According to a report from the Australian Transport Safety Bureau (ATSB), radio control eventually made radio contact when the pilot was flying over water southwest of the city.
Approximately 40 minutes into the flight, the pilot reportedly got a headache and switched to autopilot while flying at 5,500ft.
The reasons that caused the pilot to fall unconscious are yet to be clarified, but it appears the pilot hadn't slept much the night before the flight as he was battling to shake off a cold. He also skipped breakfast in the morning, consuming just a chocolate bar, some water and an energy drink before flying.
"The pilot advised that the night prior to the flight he had suffered from a restless night of sleep and was recovering from a mild cold," the report stated.
"On the day of the flight, the pilot did not consume any breakfast prior to departing from Parafield to Port Augusta.
"During the flight from Parafield to Port Augusta, the pilot only consumed a bottle of Gatorade, some water and a chocolate bar during the stopover in Port Augusta."
The ATSB added that the incident underlined the importance of pilots being able to assess their ability to fly.
According to The West Australian, the flight school, which was not named in the report, will now require students to keep a record of their sleep patterns and meals.
It also added that it will place bigger emphasis on training and educate pilots on how to manage various degrees of fatigue.
According to data compiled by Airservices Australia, Parafield Airport was ranked as the third busiest airport in the country by aircraft movements between 2000 and 2015.
Adelaide Airport, meanwhile, ranked as the fourth-busiest airport in Australia in terms of passengers during the 2017-18 financial year.