Training Future Digital Entrepreneurs With Girl Scout Cookie Sales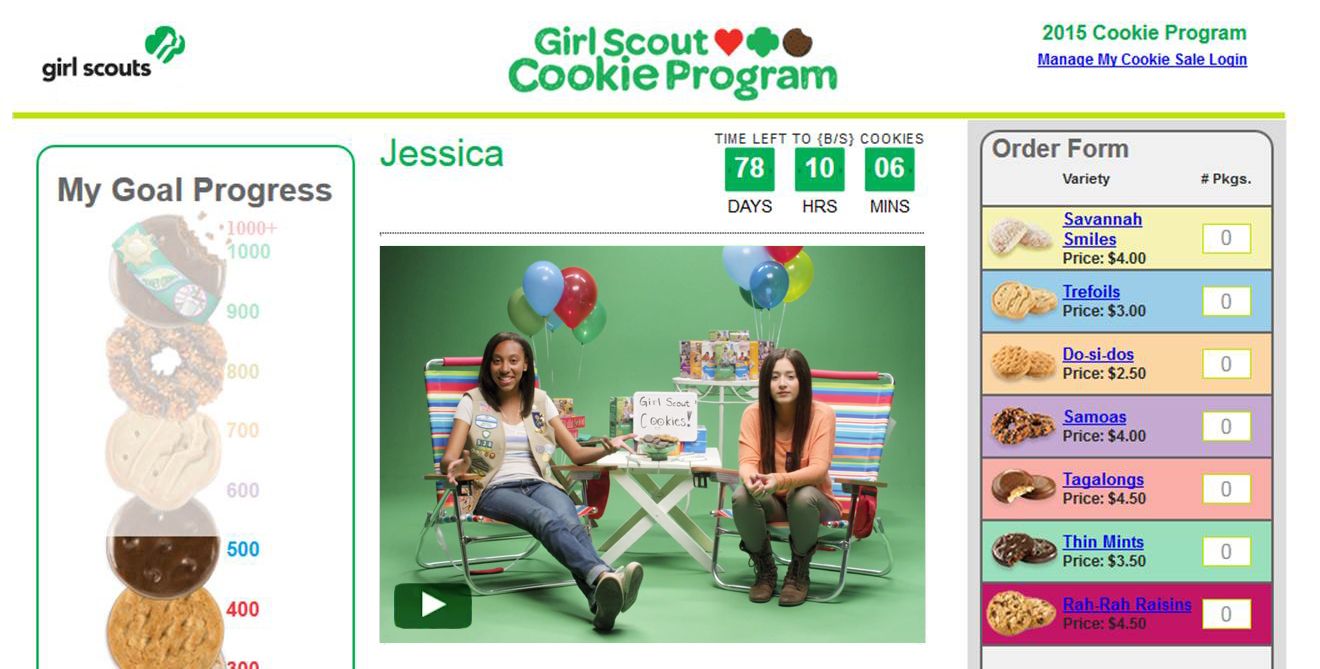 The Girl Scouts's next educational venture takes them into cyberspace.
Each year around this time, armed with mountains of cookie boxes and spreadsheets, members of the Scouts's 112 councils across the United States set up tables outside local supermarkets, implore neighbors with door-to-door sales and send their parents off with office order lists in order to raise money for their troops.
This year, in a nod to the success of online shopping and the growth of technology and entrepreneurship, girls in most councils will be able to sell their cookies online.
The Girl Scouts of the USA (GSUSA) announced "Digital Cookie" on Monday, a new element in what the organization likes to call the largest female-led business and girls' financial literacy program in the country.
The move to allow the direct online sale of such favorites as Thin Mints, Samoas and Tagalongs was much anticipated and, some argue, long overdue.
"We are a girl-led and girl-driven organization. We listen to the girls and go where the girls are," Kelly Parisi, the GSUSA's chief communications executive, tells Newsweek. "Girls are digital natives. They've told us this is what they want to do."
Most of the Girl Scouts councils across the country are participating in "Digital Cookie" and will choose to use either a mobile app platform or a customizable Web platform. Both allow girls to set sales goals and track their progress against their inventory, as well as to send invitations to friends and family to order cookies digitally. The Web platform allows girls to personalize cookie sales sites and upload sales pitch videos, and the mobile app can be used in conjunction with in-person sales for credit card processing.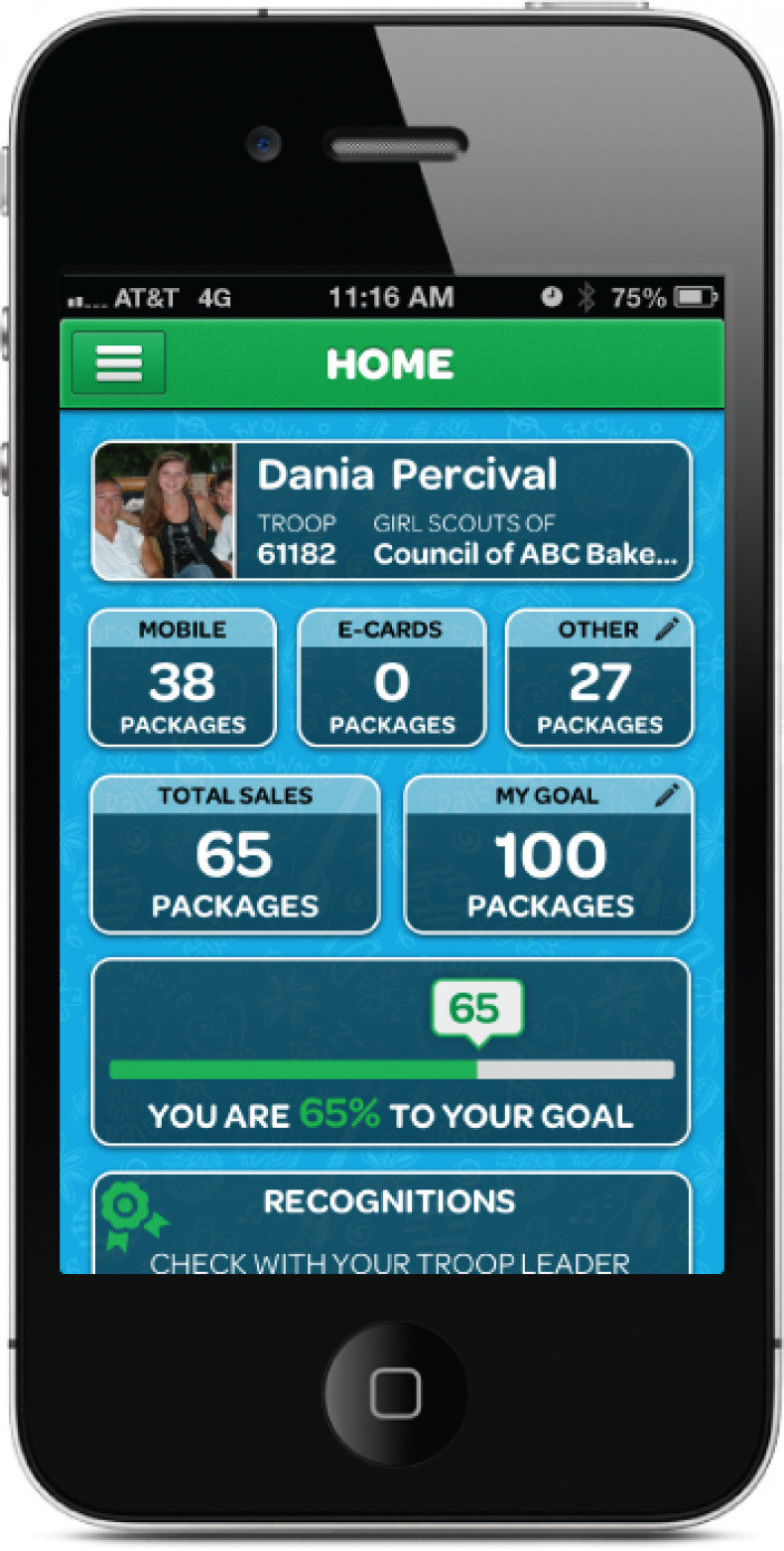 With "Digital Cookie," buyers can also opt for their cookies to be shipped directly to them, opening up additional sales possibilities for the girls, who will no longer have to personally deliver each box.
Rather than using Excel spreadsheets or pen and paper to track their sales, the girls can now input information into either of the digital platforms in a more modern way, says Parisi. The tools can help girls interpret sales data to observe trends and cultivate returning customers from year to year. The GSUSA has provided training videos to help teach girls and parents to set up the digital platforms.
The organization predicts digital sales will bolster the roughly $800 million it raises every year from traditional sales.
"Digital Cookie" was piloted during last year's cookie season in Texas and Minnesota, with adjustments made based on feedback in preparation for a nationwide rollout. The exact sales dates vary, Parisi says, but most councils are in cookie season between January and April. The GSUSA will continue to make improvements to the mobile and Web platforms, aiming to launch a 2.0 version by the end of 2015.
"This is a digital layer and an enhancement to our iconic cookie program," says Parisi, one that is meant "to expand the reach and the sales and to give [the Girl Scouts] the 21st century skills" they need without replacing the traditional program, which emphasizes goal setting, decision making, money management, business ethics and people skills.
The practice of selling cookies first emerged when members of the Mistletoe Troop in Muskogee, Oklahoma, baked and sold cookies in a high school cafeteria in 1917. Cookie season has morphed into a massive enterprise for the organization, with more than 200 million boxes sold each year.
Online sales will introduce young women to skills that didn't exist when the cookie program began to emerge nearly 100 years ago, such as e-marketing, managing digital money, and online customer service. Interpersonal skills and sales are a cornerstone of the program and will continue to be emphasized alongside the new digital options, Parisi says.
"If you buy Girl Scout Cookies online this year, you could be helping to prepare the next female leader of a global tech giant who changes our world forever," Anna Maria Chávez, the GSUSA's CEO, says in a press release about the new program.
According to the GSUSA, two-thirds of female congressional leaders were Girl Scouts, 70 percent of professional women are Girl Scouts, and almost every female astronaut is a Girl Scout. Inc. magazine says that roughly 80 percent of women entrepreneurs were Girl Scouts.
Advocates for the program hope it will enable girls to see a wider range of career options as they get older, especially in technology and business.
"The most important thing that this kind of forward progress does is it opens up new ideas for young women regarding what's possible," Susan Duffy, executive director of the Center for Women's Entrepreneurial Leadership at Babson College, tells Newsweek. "It begins to help them see that there's a much broader image of what their career success looks like, [and] it's really important that it happens when they're young."
Digital skills should be on par with other basics like reading and math, says Kathryn Kolbert, director of the Athena Center for Leadership Studies at Barnard College, which ran an entrepreneur camp for Girl Scouts last summer.
"You cannot start teaching girls technology early enough," Kolbert says. "The earlier that's started, the more likely we are to see women entering this arena in college and beyond."
For years, the GSUSA not only did not provide platforms for girls to use for digital cookie sales; it also banned girls from creating their own Web presence and selling online. News outlets and others on social media have praised the "Digital Cookie" announcement while stressing that it was long overdue.
Parisi says the delay was caused by several factors. Besides building platforms that would make online cookie sales scalable and help teach the skills the GSUSA was hoping its members would learn, the organization had safety to consider, both for the girls and their customers. The former are required to take an Internet Safety Pledge, along with their parents, who also need to approve every aspect of their Scout's personalized website. These sites use first names only and avoid divulging personal information about the girls. The GSUSA also had to ensure that credit card and other personal information would be secure.
There was also a resources question, Parisi adds. "This is a very expensive platform for us to build and roll out," when the safety, shipping and training components are all taken into account. Parisi would not specify the exact cost of the project but said it was in the region of tens of millions of dollars.
While Girl Scout cookies were previously available online on Amazon, eBay and other retail platforms, they were often sold at inflated prices. Now, with the official move online, Girl Scout cookie-lovers near and far will pay the same rate. All the money raised will go toward funding social activism and educational travel, with each troop given the freedom to decide how its funds will be spent.
"It's particularly important for us to understand that their point of view is as unique as their thumbprint. [Each girl sees] ways to innovate that no one else sees," Duffy says. "We need to help young women understand that they can use science and technology as a platform to do what they want to do in the world. When we can help them make a connection between science and tech and their ability to make a difference in the world. That's when we're really successful."
Duffy notes that grassroots efforts around the country that aim to engage girls with technology and entrepreneurship are growing, such as Girls Who Code. But the GSUSA is an organization with a unique reach and a long history, she says.
"The fact that the Girl Scouts is such a ubiquitous national platform [means that] when they make a move it has the potential to impact so many."