Trainloads of New York Feces Still Rotting in Alabama After Months of Protest
Dozens of parked train cars carrying millions of pounds of human feces are still stranded in a small town in Alabama, despite months of protest from residents.
The town of Parrish, home to 982 people, says the rotting bio-waste is stinking up their locale and making it smell like dead animals.
"It smells like a rotting carcass. It smells like death… If its warmer its worse, if its high humidity it's bad," Heather Hall, Parrish's mayor, told Newsweek on Wednesday morning. "These train cars are right across the street from homes, its right next door to a baseball field and a softball field."
She added: "We've plotted on a map and when the smell starts to spread, it encompasses about two thirds of the town. The town is two square miles."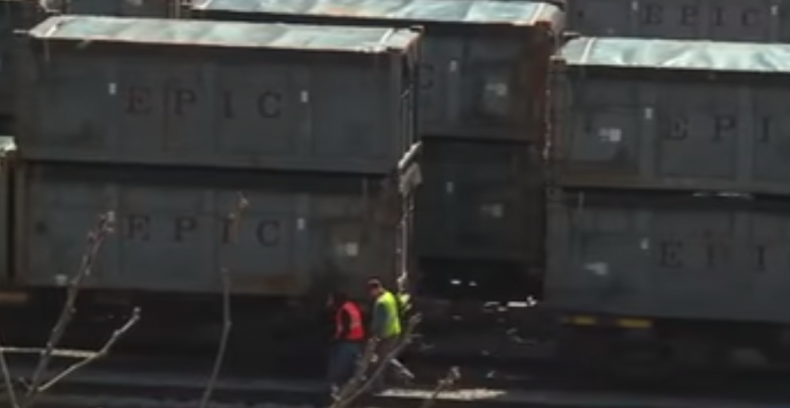 New York and New Jersey have been sending tons of excrement to Big Sky Environmental, a waste management service based in Adamsville, Alabama, over the past year. However, in January, courts upheld an injunction filed by West Jefferson to prevent the poop from being stored in the town.
After the ruling, the waste in transit was moved to Parrish, due to the town having no zoning laws to stop it being stored.
Big Sky Environmental initially led authorities to believe the trains would only be in Parrish for a few days, but they are still there over two months later.
Hall has been trying to contact various legislators, congressmen and senators for help, but so far nothing has been done to speed up the removal of the waste.
"I actually even sent an email to President Donald Trump. We're trying to reach everybody that we can, so we can get this material out of this town," she said.
Despite the Environmental Protection Agency and the Alabama Department of Environmental Management's claims that the bio-waste is non-hazardous, residents are still concerned about the harm of inhaling air contaminated with feces.
"This does not need to be in a populated area. We are a small town, we are not a large city with an industrial area. It greatly reduces the quality of life of anybody that this stuff is around, you cannot go outside your kids cannot go out to play," Hall said.
"We've been caught in the middle of this terrible thing and we're just trying to get out."
Big Sky Environmental had not responded to Newsweek's request for comment at the time this article was published.