What the People Want: Boaty Mcboatface Legacy Lives on in 'Trainy Mctrainface' Engine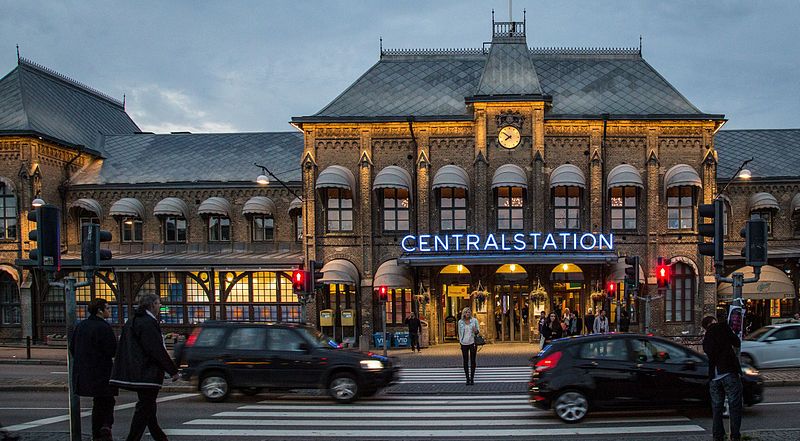 In Britain last year, democracy was thwarted. The public were asked to name a new polar research vessel. They voted in droves for the name Boaty McBoatface. But the government crushed their dreams and went with a more bland title: the RSS Sir David Attenborough, after a respected broadcaster and environmentalist.
I don't want to ascribe too much significance to this, but just over a month after the government made its choice, Britain voted for Brexit. The establishment ignores the will of the people at its peril is all I'm saying.
Anyway, it seems that Sweden—true to its liberal reputation—has a more enlightened attitude toward the public. The Swedish rail company MTR Express and the country's Metro newspaper ran a joint poll to decide the names of new locomotives running between the capital Stockholm and the city of Gothenburg.
Three of the names, outlined in a press release, are unremarkable: Glenn, Estelle and Ingvar. But the latest, announced Wednesday, is an homage to boaty: Trainy McTrainface.
The name won 49 percent of votes in the poll, easily defeating its three rivals, Hakan, Miriam and Poseidon.
The release confidently predicted that the news would be "received with joy by many, not only in Sweden." We're sure they're right.
All four trains will be officially named at a ceremony later this year. Trainy and Glenn will be "baptized" at Gothenburg Central, while Estelle and Ingvar will get their names at Stockholm Central.
Boaty's legacy was already secured, though. In April 2016, an Australian racehorse was named Horsey McHorseface. And the original Boaty McBoatface name itself was granted to a part of the project it was originally intended to grace. Though it doesn't grace the deck of the whole ship, an unmanned submarine onboard was given the honor of bearing the title.